On-Demand Apps And Food Can Make An Unhealthy Pairing
"In preparing for battle I have always found that plans are useless, but planning is indispensable." - Dwight D. Eisenhower
In 2011, we founded an on-demand food delivery startup. Our app promised speed and convenience not unlike the fast food innovation of the 1950s. We were one of many last-minute solutions available from the app store that furthered poor food choices with just one swipe. And like fast food, the same potential health consequences began to surface: it made bad dietary decisions even easier.
Six years later, it's even worse -- big delivery and big food have partnered to find ways to "super size" us in our very own homes and offices. Eisenhower's famous quote is apt for our own daily dietary "Battle of the Bulge" -- to eat well, we must plan to have nutritious food ready and available when hunger hits.
In 2013, we pivoted to arm offices -- and the people tasked with feeding them -- with a battle plan.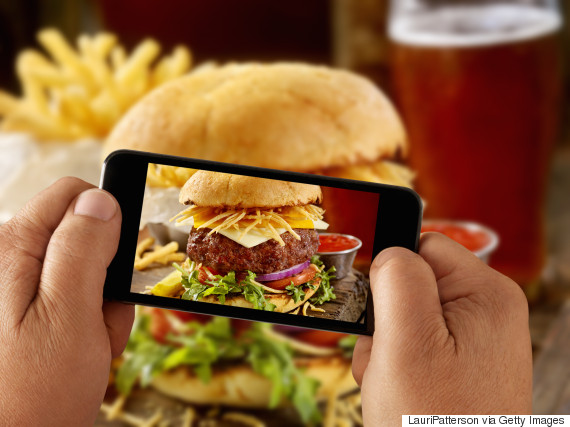 The on-demand culture that has formed in the last few years has revolutionized modern life. Doctors appointments can be made in moments, plumbers and handymen can be dispatched to your door within an hour, and you can even arrange for a date within minutes of chatting with someone on a dating app. The availability of these instant solutions have shifted not just our lifestyles, but our very decision making processes. With all of the luxuries and conveniences on-demand tools provide, they can be an unhealthy pairing when it comes to food.
In last year's round-up, one of the top on-demand RDS (restaurant delivery service) posted their top foods delivered by city: L.A. (fries), Chicago (fries), New York (burger), Minneapolis (burger), San Diego (burger), Houston (burger). That's the kind of food that has glycemic coma victims nodding at their desks and reaching for that 3 p.m. coffee. We all have cheat days, and maybe that's what the on-demand food industry is best for, but in the office, where managers want high-functioning teams operating at peak performance, these kinds of foods just don't cut it anymore.
There is ample research (like in Harvard Business Review) to support the relationship between food, our cognitive performance and why poor meal choices impair it. First published in 2014 by the The British Psychological Society, On carrots and curiosity: eating fruit and vegetables is associated with greater flourishing in daily life, came to the conclusion: "The more fruits and vegetables people consumed (up to seven portions), the happier, more engaged, and more creative they tended to be."
We may have reached peak on-demand food delivery.
As five-time Olympian and women's hockey legend Hayley Wickenheiser once said: "Good nutrition accounts for 50 per cent of my performance, with 40 per cent being mental and 10 per cent being physical." High-performance athletes -- whose job would appear almost entirely physical -- know that mental acuity drives performance. When companies expect top performance and fail to make healthy and nourishing food available to the people driving their company, it's like asking them to score the game winning goal without giving them hockey sticks.
The urge to make poor dietary choices is nothing new and is certainly not unique to the current times we live in. In fact, with many of these tools, it is just as easy to make good eating decisions as it is to make bad ones. It becomes a choice of how we think and behave. While I'm not suggesting becoming a dietary zealot or denying ourselves of those "wicked temptations" on occasion, saying no to the glycemic bad guys during the work day can enhance our performance and make for more productive afternoons. But there are indications that the trend for these tools may reverse course. Amid down-rounds, fire-sales and fired founders, we may have reached peak on-demand food delivery.
But great meals take time and shouldn't be prepared and shipped in an instant. The American Journal of Preventive Medicine found that a greater amount of time spent on meal planning has been associated with a higher quality diet, despite findings that 53 per cent of dinners are planned within an hour of eating.
Real food takes real planning.
Consequently, great restaurants serving best-in-class food need time to prepare (think marinade, braise, roast) things on their menus. Nutrient-dense food can't be "designed" to be shipped and reheated in a microwave. Real food takes real planning. Apps and software UI/UX design should be about meal-planning and easy organization so users don't have to rely on on-demand services. On-demand has it's role in a pinch, but when planning for large groups, hosts must think ahead.
To facilitate a healthy (and by default a more productive) workplace, office admins and team leads can access a variety of apps and services that will improve the access to higher quality food choices. If your company doesn't pay for lunch, there are great meal-planning apps now like CookSmarts, Paprika and Pepperplate that can help you buy ingredients and plan recipes. Rather than waiting until you're "hangry"est moment, take time to plan your meals for the next week. Eating well in the workplace with nutrient-dense, brain-powering foods isn't a "perk" anymore. For today's best companies, it's table stakes.
For more information contact Ryan@food.ee or visit https://www.food.ee/office-meal-plan/
Follow HuffPost Canada Blogs on Facebook
Also on HuffPost:
5 Popular Health Apps In Canada
A free tool to help people lose weight by counting calories and tracking physical activity levels. "Research demonstrates that those who record their food intake will achieve greater weight loss than those who don't, so I highly recommend this to all my clients. For those high-tech users, apps are fantastic option," says Jodi Robinson, a registered dietitian and fitness specialist in Toronto.

"It's free, it helps you to count and budget calories, plan meals, factor in exercise, and lose weight at a safe, sustainable pace," says CBC medical specialist Dr. Karl Kabasele.

Another app to track nutrients, MyNetDiary is free, but also offers a $3.99 upgrade, though that isn't necessary, says registered dietitian Rosie Schwartz. The Toronto-based expert emphasized monitoring food intake — the food, time and amount after you eat. Taking steps to record your food consumption can help limit it, Schwartz advised.

This Canadian site has an app for the iPhone and iPad that tells you how much sodium is in foods and tracks your consumption. CBC medical columnist Dr. Peter Lin says it's valuable for people with high blood pressure. Apps can help people to reach their food and fitness goals, but the key is to make a plan and stick to it, says registered dietitian Zannat Reza. Reza suggests My Heart and Stroke Health app for people who want to find out about their risk for heart disease and get heart-healthy recipes that are lower in sodium.

A tool to track heart rate, distance, pace and calories burned during exercise.
Follow Ryan Spong on Twitter: www.twitter.com/ryspong