Five Mother's Day Gifts from the Heart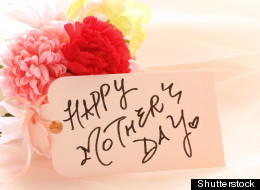 Let's face it-we all need our mothers, no matter what age we are. Our mothers have wiped our tears (and other areas), gave us hugs and kisses when we needed affection, and encouragement when we felt a little lost. In short, our mothers have been our guides, from childhood to adulthood and even into old age, if we are lucky enough to still have them around. On Mother's Day, we have the chance to offer a small token of our appreciation and to give back to our selfless and loving mamas.
Although it's hard to give a gift to the person who has given you everything, here are some gift ideas that are guaranteed to bring a smile to your mother's face:
1. Make your memories into a presentation
A box of memories, a collage, a photo book, or all three of these things if you have time. Collect any photos, ticket stubs or other types of significant memorabilia (and or little figurines or objects that have symbolic significance) and put them into the box or album. Decorate the front cover with photos of your mom and you, when you were a child.
2. Spa day

Get her a certificate for a massage, a mani-pedi and any other treatments that might tickle her fancy. This is her day, so she should feel as good as possible. What better way to reward her for all her incredible hard work than to treat her to a day at the spa?
3. Get her (or make) an at-home spa kit
Creating some homemade scrubs and bath products will help keep you on a budget and also show mom that you put in the effort to make her happy. To make her heart shaped soaps, check out this recipe and to make a homemade body scrub.
4.Give her a crafted journal
Make her a personalized journal. Use photo corners to fix a special photo of your mom , or your mom and you on the front cover. For a special touch write short blurbs of quotes about mothers, and/or expressions she likes or perhaps short blurbs of memories you've had together on part of the page.
5. Plan a get a way just for her

Where is somewhere she has always wanted to go to but never has the time? Book a hotel and have a fun overnight away together. As we get older, we have less time to visit with our parents, so some nice quality time would be a wonderful way to spend this May 12. Bring magazines, movies, nail polish and other fun things for your "sleepover" party with mom.
This article was written by Andrea Pare for 29Secrets.com
Related Articles:
- Almay Mother's Day Makeup Tutorial
- Wedding Gifts: Skipping the Registry
- 5 Awesome Trips for Spring Weather
Canadian designer Nicole Tarasick has created these airport code pillows, perfect for the frequent flyer or the expat. Airport Code Pillows by Nicole Tarasick, $65, available on Etsy.

Some of us have mothers who love their plate collections — so much so that she keeps them in glass cabinets as display items. This Mother's Day, she'll love you for adding these bright finds to her collection. La Med Melamine Dinner Plates, $60, available at Williams-Sonoma.

This is the perfect Mother's Day gift that YOU can benefit from as well. Fun fact: this ice cream maker also includes the largest ice cream bowl capacity in the industry. Kitchen Aid Ice Cream Maker, available at retailers across Canada.

Yes, flowers are the typical go-to Mother's Day gift, but this year check out these paper flower bouquets by Paper Portrayals. Paper Flower Bouquet, $65 (USD), available on Etsy.

Okay, just hear us out. Sometimes, our parents aren't always that organized. To help Mom keep track of her finances, give her this practical electric organizer. NeatReceipts, $180, available at Neat.com.

For anyone who has grown up with a mother who loves to bake fresh treats, surprise her with this spring-inspired cake stand. Floral Cake Stand, $50, available at Pier 1 Imports.

Sometimes, Mom just needs to get away. But if a tropical vacation isn't in the near future, Spa Finder lets you buy gift cards that can be used at 2,000 different Canadian spas. Check out how to get your own Spa Finder gift card.

Browse the Web, read a book or just watch funny viral videos. This tablet is decently priced and has a seven-inch display. Google Nexus 7, $240, available at Future Shop.

Face it, your mom loves your face. We know frames are simple and popular go-to gifts, but this year try adding an old photo of you and your mom. She'll appreciate it. I Love Mom Frame, $15, available at Indigo.

OK, if the last one was too cheesy for you, we also have these stunning semi-precious, hand-polished agate frames. RabLabs Obra Frames, $58, available at RabLabs.com.

Sick and tired of boring cards? Check out these fun and customized cards on Etsy. (No, seriously, there's a whole page.) You Da Bomb Diggity, $4 (USD), available on Etsy.

Simple, cute and fun. These tea cups will brighten up any kitchen. Dotto Mug, $12, available at Anthropologie.

Make Mother's Day special this year by getting your mom a stunning leather notebook. She can use it as an agenda or just write down her thoughts. Spring Blossom Journal, $18, available at Indigo.

Get your mom's mornings going with this colourful coffee and espresso maker. Nespresso U D50, $200, available at The Bay.

Cheers! Pop open a bottle of wine (we recommend this Chardonnay from Jackson-Triggs) and give a toast to thank your mom for everything she's done. Prices vary across the country.
Follow 29Secrets on Twitter: www.twitter.com/29Secrets