How Canada Should Fight Terrorism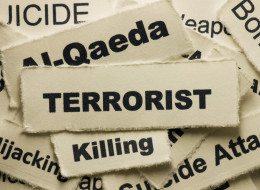 Co-authored by Dr. Amritpal Singh Shergill, President of the World Sikh Organization of Canada
This week, Canadians observed the National Day of Remembrance for Victims of Terrorism. Established in 2005 on the anniversary of the Air India bombing, the occasion provides an opportunity to commemorate more than 300 innocents murdered on Flight 182, as well as the victims of thousands of terrorist attacks in the ensuing years.
For Sikh Canadians and Jewish Canadians alike, the Day of Remembrance has particular resonance. That our two communities have shared experience in facing terrorism was pointedly on display during the 2008 Mumbai attacks. Among more than 150 murdered in Mumbai were Indians of all faiths, including Sikhs, Muslims and Hindus, international tourists, and members of a local Jewish outreach centre -- all targeted by extremists from Pakistan. While Israel and India may be miles apart geographically, linguistically and even culturally, they are intimately connected by the shared burden of coping with of the pervasive threat of terrorism.
According to the U.S. State Department, 9,707 terrorist attacks occurred around the world in 2013, with the number of victims totaling nearly 18,000 murdered and more than 32,000 injured. In 2014 alone, we have seen brazen attacks by various emergent terror groups.
The bloody advance of Islamic State in Iraq and Syria (ISIS) has upended all hope for a peaceful post-war Iraq. The anti-Muslim violence in Sri Lanka this past Sunday by Bodu Bala Sena has mirrored events in Myanmar, where there has been a surge of attacks against Muslims. The two-day rampage of Al-Shabab gunmen in Kenya last week was a frightening sequel to the group's September attack on Nairobi's Westgate Mall. The kidnapping and forced conversion of dozens of school girls in Nigeria by Boko Haram has brought global infamy to a once-obscure jihadist group. The use of abduction as a form of terrorism has likewise hit home in recent days for the Jewish community as Israeli military and police search for three Israeli teens abducted by Hamas, an extreme Islamist group whose stated mandate is the destruction of Israel.
While these events appear to be remote from our own country, Canadians are by no means immune from terrorism in an increasingly globalized and digital world. It is worth considering three distinct challenges that terrorism poses to Canadian policymakers.
First, we must continue to expose and shut down efforts to use Canada as a platform to raise funds for terrorism overseas. Just this April, the federal government added the International Relief Fund for the Afflicted and Needy -- Canada (IRFAN) to the list of banned terrorist entities for having provided material support for Hamas. That IRFAN had raised millions of dollars in Canada under the guise of charity reveals the ease with which the generosity of Canadians can be abused by those with odious objectives. However distant overseas conflicts may appear, geography is irrelevant when it comes to the financing of terror.
Second, we must do more to counter the growing trend of Canadians volunteering for foreign terrorist groups. In February, CSIS informed the Senate National Security and Defence Committee that an estimated 130 Canadians have joined terrorist groups in Syria, Yemen, and parts of Africa.
While examples abound, the issue is perhaps exemplified best by Farah Mohamed Shirdon, a homegrown extremist from Calgary and ISIS recruit who was recently shown in a video burning his Canadian passport and declaring: "God willing, after Syria, after Iraq, after Jazeera (the Arabian Peninsula), we are going for you Barack Obama."
As testimony from CSIS confirms, Shirdon is not unique. With ISIS on the rapid rise in Iraq, others will follow his example with tragic consequences. Radicalization in Canada directly fuels violence in the Middle East, and it represents a boomerang that will return to our country - a threat that is preoccupying Canadian authorities.
This speaks to the third challenge that cannot be ignored: the threat of terrorism here in Canada, whether from foreign organizations or homegrown elements. Recently, National Post journalist Stewart Bell reported on declassified documents from the federal government's Integrated Terrorist Assessment Centre which, for perhaps the first time, officially confirm that Canada is monitoring the potential for Iranian-inspired attacks in our nation's capital.
Indeed, the 2013 arrest of two Canadians who allegedly plotted to derail a VIA train outside Toronto, and the disturbing courtroom comments by one of the accused, remind us that the lack of successful attacks is not for lack of trying on the part of would-be terrorists. It is a chilling testament to the power of jihadist ideology that those who benefit from Canada's remarkable character -- a society of openness, inclusiveness, and pluralism -- are ready to murder others and to martyr themselves.
The fact that the plot to derail a VIA rail train was thwarted by a tip from the Muslim community reminds us of another important reality: the struggle against terrorism is one that must be shared by all Canadians. It must be appreciated that ordinary Canadians, irrespective of religious, cultural or geographic affiliation, have shown that they continue to stand together against terror and in defence of our human rights.
Victories in counter-terrorism are invariably quiet and rarely met with acclaim. The public never sees the attacks that are averted, the funds that are frozen, and the terrorists who are denied access to our country. That we have yet to experience a large-scale domestic attack in the years since the Air India bombing is in no small measure due to the hard work of Canada's security and intelligence officials, who have thwarted numerous such attempts. Their success should evoke our gratitude.
And, this week in particular, the memory of hundreds of Canadians murdered on Air India Flight 182 and dozens more on 9/11, among other Canadian victims of terrorism, should inspire us to greater vigilance - not complacency.
MORE ON HUFFPOST:
Thwarted Terrorist Attacks
Just how safe is a president that lives a mere 50 yards from a main street? This question was raised with serious consideration when a gunman sprayed the north face of the White House in an attempt to assassinate President Bill Clinton. Clinton had just settled in to enjoy a football game after returning from a trip to the Middle East. Two pedestrians that witnessed the shooting restrained the shooter, Francisco Martin Duran, until Secret Service agents arrived on the scene. Unshaken by the incident, even though he heard the gunfire, Clinton maintained that he never felt as though he was in any real danger, crediting the bulletproof windows of the White House and the act of bravery shown by the pedestrians that sprang into action.

A career criminal who converted to Islam during one of his stints in prison, Richard Reid trained in Pakistan and Afghanistan before joining al-Qaeda. On December 22, 2001, Reid boarded American Airlines Flight 63, in Paris with the intent of detonating explosives he had stuffed into a pair of hollowed out shoes. After a passenger on the aircraft reported the smell of smoke, flight attendant Hermis Moutardier discovered Reid, seated alone near a window, struggling to light a match to ignite a fuse in his shoe. Reid proved no match for Moutardier who, with the assistance of another flight attendant and several passengers, was able to subdue him—restraining him with headphone cords and seatbelt extensions. A physician on board administered a tranquilizer from a medical kit on the plane. Reid was arrested at the airport immediately after landing in Boston. He plead guilty and is now carrying out a life sentence with no possibility of parole.

Umar Farouk Abdulmutallab is a Nigerian man with ties to al-Qaeda convicted of attempting to detonate an explosive device sewn into his underwear. On December 25, 2009, Abdulmutallab, posing as a Sudanese refugee, boarded Northwest Airlines Flight 253 in Amsterdam. As the flight approached its destination in Detroit, passengers observed flames around Abdulmutallab's seat. A Dutch film director sprang into action and restrained Abdulmutallab while flight attendants extinguished the flames. After being treated for burns he sustained during his botched attempt, he was taken into custody. He is now serving four consecutive life sentences, plus 50 years.

American-born Michael C. Finton joined forces with someone he thought was an al-Qaeda operative in an attempt to murder at least one US federal officer and use a weapon of mass destruction on US-owned property. On September 24, 2009 Finton drove a truck to the Paul Findley Federal Building in downtown Springfield, Illinois. He was under the impression that the truck had been packed with a "ton of explosives" when he parked it outside the federal courthouse, adjacent to the office of Congressman Aaron Schock. The getaway car was driven by his accomplice—an undercover FBI agent. Finton is now carrying out a 28 year sentence.

One year after pledging allegiance as a new citizen of the United States of America, Faisal Shahzad broke his vow when he attempted to detonate a car bomb in Times Square. Shahzad parked a 1993 Nissan Pathfinder in the heart of New York City. Moments later two street vendors noticed smoke coming out of the vehicle, later reporting that they heard firecrackers going off inside of it. The bomb had ignited, and fortunately failed to explode. Specialists were able to disarm it before it could cause any casualties. 53 hours after the attempt, Shahzad was arrested by U.S. Customs and Border Protection officers at the airport. The married father of two young children was sentenced to life imprisonment without the possibility of parole.

President George W. Bush wasn't the only person having a bad day at work on February 7, 2001. Two weeks after his Bush's inauguration, a former Internal Revenue Service employee with a history of mental illness, fired several shots outside of the White House. An officer tried reasoning with the shooter, Robert W. Pickett, while agents worked to protect nearby tourists. Ultimately the perpetrator was shot in the knee by a Secret Service agent, after a 10-minute standoff along the White House fence.

In another case of mistaken identity, a would-be terrorist confided in an undercover FBI agent when expressing his desire to carry out a suicide bombing. Amine El Khalifi is a Moroccan man who set his evil sights on the United States Capitol, guided by the ethos that a "war on terrorism" is a "war on Muslims". Khalifi had no ties to al-Qaeda, and all of the arms provided for the attack were actually provided by the undercover agent. While ready and willing to carry out a suicide mission, he foresaw the need for a remote option should he be apprehended before he could detonate the bomb. What he didn't anticipate, however, was that the accomplice who dropped him off at the parking lot had provided him with a disarmed vest and was guiding him directly to the authorities. As part of a plea agreement, El Khalifi was sentenced to 30 years in prison.

Osama bin Laden is seen at an undisclosed location in this television image broadcast Sunday Oct. 7, 2001. Bin Laden praised God for the Sept. 11 terrorist attacks and swore America "will never dream of security" until "the infidel's armies leave the land of Muhammad," in a videotaped statement aired after the strike launched Sunday by the U.S. and Britain in Afghanistan. Graphic at top right reads "Exclusive to Al-Jazeera." At bottom right is the station's logo which reads "Al-Jazeera." At top left is "Recorded." Bottom left is "Urgent news." At bottom center is "Osama bin Laden, Leader of the al-Qaida." (AP Photo/Al Jazeera)

This Oct. 2008 file photo shows U.S.-born radical Islamic cleric Imam Anwar al-Awlaki in Yemen. Al-Awlaki was killed in a U.S. airstrike in Yemen on September 30, 2011. (AP Photo/Muhammad ud-Deen, File)

This undated photo made available by the U.S. National Counterterrorism Center shows Atiyah Abd al-Rahman, al-Qaeda's second in command. Abd al-Rahman was killed in Pakistan on August 27, 2011. (AP Photo/National Counterterrorism Center)

In this image displayed on Inter Services Public Relations website shows al-Qaida member Younis al-Mauritani, seen in Islamabad, Pakistan on Monday, Sept 5, 2011. Working with the CIA, Pakistani spies arrested three members of al-Qaeda, including al-Mauritani (AP Photo/Inter Services Public Relation Department)

This photo released by the Indonesian National Police on Wednesday, March 10, 2010, shows an image of the most wanted Indonesian terror suspect Dulmatin, who was killed during a police raid on Tuesday. The top-ranked Southeast Asian militant wanted for planning the deadliest terrorist attack in Indonesia's history has been killed in a shootout with police at an Internet cafe, the president confirmed Wednesday. (AP Photo/Indonesian National Police)

This file photo released by the U.S. military on June 15, 2006 purports to show Abu Ayyub al-Masri, who was the leader of al-Qaeda in Iraq. Abu Ayyub al-Masri was killed alongside Abu Omar al-Baghdadi in a joint Iraqi-U.S. operation on April 19, 2010. (AP Photo/U.S. Military, File)

In this file photo obtained April 28, 2009 by the Iraqi government in Baghdad, Iraq, Abu Omar al-Baghdadi, the man that the Iraqi government claims was the purported leader of an al-Qaeda front group, is shown. Al-Baghdadi was killed alongside Abu Ayyub al-Masri in a joint Iraqi-U.S. operation on April 19, 2010. (AP Photo/Iraqi Government, File)

This file photo released by the FBI Thursday, May 15, 2003 shows Fahd al-Quso, who was charged as an al Qaeda member who helped to plan the attack on the USS Cole that killed 17 American sailors in 2000. Yemeni officials say an airstrike killed al-Quso on Sunday May 6, 2012. (AP Photo/FBI, File)

A 1,500 lb car bomb was planted under the North tower, with the intention that it would take out both buildings. Though it failed to do so, six people were killed and more than a 1,000 injured. The list of conspirators included Ramzi Yousef, Mahmud Abouhalima, Mohammad Salameh, Nidal Ayyad, Abdul Rahman Yasin and Ahmad Ajaj. Khalid Sheikh Mohammad, the mastermind of 9/11, provided funding.

The blind cleric Omar Abdel-Rahman, with ties to al Qaeda, planned this attack to follow up on the World Trade Center bombing. The intended targets were the UN headquarters, the Lincoln Tunnel, the Holland Tunnel, the George Washington Bridge and the FBI main office in New York. An FBI informant was responsible for the foiling of the plot and subsequent arrests.

Rashid Baz, a Lebanese-American immigrant, had no direct links to a terrorist group, but carried out a politically-motivated shooting on a van carrying 15 Orthodox Jewish students. Four students were shot and one died from his wounds. Baz was sentenced to 141 years in prison.

Ali Hassan Abu Kamal, a 69-year-old Palestinian, shot seven people and then himself on the observation deck of the Empire State Building. His motivations were political, to protest US support of Israel. Only Kamal and one other person died, and six were wounded.

In the biggest attack on American soil since Pearl Harbor, nearly 3,000 people were killed when terrorist hijackers flew a plane into the twin towers causing the metal skyscrapers to collapse. Al Qaeda and Osama Bin Laden claimed responsibility, culminating in America's war in Afghanistan.

The New York Post, CBS, NBC and ABC all received anthrax laced mail within the span of a few days. In all, the anthrax led to 5 deaths and 17 infections. Investigations led the FBI to suspect Bruce Edwards Ivins, but he committed suicide before he could be arrested.

Al Qaeda operative Iyman Faris was doing surveillance of the Brooklyn Bridge at Khalid Sheikh Mohammad's orders, to plan for an attack on the bridge which never happend. He later worked for the FBI in exchange for a deal and is now serving time in prison.

An arrest of a jihadist revealed a plot for the New York City subway involving hydrogen cyanide canisters.

Al Qaeda operative Dhiren Barot was arrested with a group of men in connection with a plot to target the New York Stock Exchange and the Citigroup building.

Shahawar Matin Siraj and James Elshafay were arrested in connection with a plot to attack the Herald Square subway station. Siraj was sentenced to 30 years, Elshafay to 5.

Uzair Paracha and his father Saifullah Paracha were suspected of providing support to Al Qaeda operatives. Uzair was convicted and sentenced to 30 years in prison while Saifullah has been held at Guantanamo Bay since 2005.

Assem Hammoud, a Lebanese Al Qaeda operative, was arrested for plotting to explode bombs in PATH trains, with the intention of flooding New York's financial district. He was released on bail by the Lebanese courts in 2007.

Russell Defreitas, Abdul Kadir, Abdel Nur (all from Guyana) and Kareem Ibrahim of Trinidad and Tobago were accused of a plot to blow up fuel pipelines and tanks at John F. Kennedy airport.

James Cromitie (pictured), David Williams, Onta Williams and Laguerre Payen were arrested for a plot to shoot down military airplanes and blow up two synagogues in the Bronx. The four are on trial, without bail, and defense lawyers are alleging entrapment.

Najibullah Zazi, from Afghanistan, and two other men were arrested in connection with a plot to blow up the Times Square subway lines. Reports say Zazi underwent training at an Al Qaeda camp in Pakistan in 2008. Zazi pled guilty and is said to be cooperating with authorities.

Pakistani-American Faisal Shahzad was arrested in connection with failed car bomb at Times Square. He was on an Emirates flight to Dubai when he was tracked down.
Follow Shimon Koffler Fogel on Twitter: www.twitter.com/ShimonFogel