China's Cash Outflow Crackdown Could Crash Vancouver Real Estate
Global real estate markets are breaking a sweat, and Vancouver should be no exception. Those same foreign buyers that sent property values soaring around the world are now a little short on foreign currency.
New regulations now prohibit the exchange of yuan for real estate, making it tricky to get currency into foreign markets. Without that sweet yuan converted, Chinese buyers won't be able to continue driving prices, and could have trouble paying for existing property.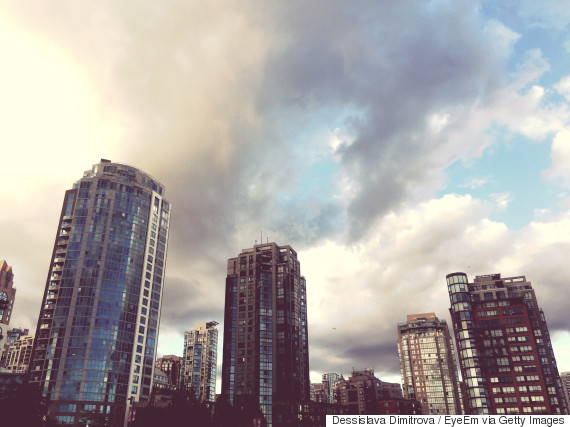 (Photo: Dessislava Dimitrova/Eyeem via Getty Images)
What Are The Restrictions?
Everyone knows China has capital controls, but most don't know about China's capital controls. They're a set of restrictions on converting yuan into foreign currency. A requirement since the yuan is basically Monopoly money outside of China, since it's not convertible... yet. Each Chinese citizen is allowed to convert up to US$50,000 per year, per person. If that number seems low to be purchasing prime real estate, it is.
The benchmark average for a property in Vancouver was CA$897,600 (US$689,805) in December 2016. Foreign buyers don't have verifiable income by Canada's standards, so they need 30 per cent down. This works out to CA$179,520 (US$137,961) -- more than three times the amount that can be converted and exported. So, how do you get more than that out of the country to become the largest group of foreign property buyers? Smurfing.
The Canadian government is more than happy to have the money flow into Canada.
"Smurfing" is a controversial process where a large amount of money is wired in small sums. These sums are designed to be small enough to avoid the scrutiny of financial regulators. People get family, friends, strangers for a fee, underground banks, etc. to transfer the money to separate bank accounts abroad.
Those separate bank accounts are then assembled into a downpayment. The process repeats until you run out of money or the house is yours. It's a soft form of money laundering, but the money isn't necessarily ill-gotten. Since there's nothing to demonstrate the money is from the proceeds of crime, the Canadian government is more than happy to have the money flow into Canada.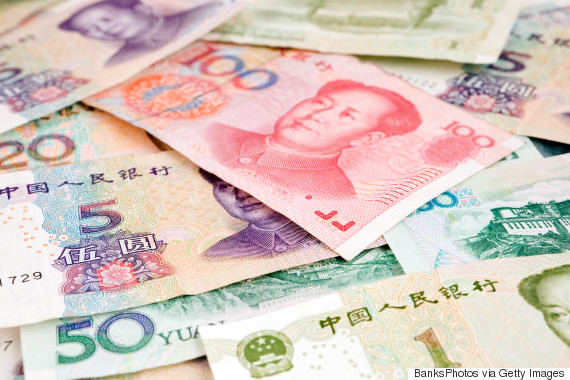 (Photo: Banksphotos via Getty Images)
Changes To Regulations
This all changed January 2, the first business day of 2017. The People's Bank of China (PBoC) and the State Administration of Foreign Exchange (SAFE) surprised citizens and banks by adding new barriers. Citizens exchanging currency now need to provide a declaration explaining an acceptable use. The US$50,000 limit remains, but banks are now required to report transfers greater than ¥200,000 (US$29,000). Exchanging currency is now prohibited for buying bonds, "insurance-type" products, and real estate.
For the most part, these are just regular families looking to move their money abroad.
New penalties were also rolled out if you're caught lying or lending your allowance. Violators of the policies are now subject to a three-year ban, and an investigation for money laundering. Keep in mind, money laundering in China is getting money out of the country without an approved use. So it's not the supervillain laundering crime money that comes to mind when you hear the term. For the most part, these are just regular families looking to move their money abroad.
How Does This Impact Vancouver Real Estate?
This will impact real estate around the world, but Vancouver is a particularly popular place for Chinese buyers. Using the foreign buyer data from the B.C. Ministry of Finance, we can see 4,515 units bought between June 2016 (the first month tracked) to November 2016 (last point available). The average price of units during those periods is CA$1,012,372 (US$776,091), around 14 times the median household income of a B.C. family. Not exactly chump change that can be absorbed domestically.
Some quick back-of-the-napkin math explains how Vancouver real estate is in for a ride. Foreign buyers provide a 30 per cent downpayment, which at the average would leave CA$708,000 (US$542,757) on a mortgage. At four per cent with a 30-year amortization, you're looking at CA$3,369/month (US$2,582) before taxes, maintenance, and insurance. That's CA$40,428/year (US$30,975), also known in China as 13,000 yuan too many to not be reported by your financial institution.
Vancouver's going to see a fire sale.
Not every one of the 4,515 buyers is going to default, but that's the tip of the iceberg. B.C. has only been tracking foreign buyers for six months, and Vancouver has been a popular destination for Chinese buyers for much longer. The number of foreign homeowners that need to evade capital controls is likely much higher, and will be subject to the same barriers. So unless someone is working on an Uber for money laundering, Vancouver's going to see a fire sale.
Still skeptical this will impact Vancouver real estate? There's currently 1,777 listings in the Greater Vancouver Region for sale. January saw 179 price reductions, roughly one in 10 in properties. Although I'm sure somewhere a realtor is saying it's a Chinese New Year sale.
This post originally appeared on Better Dwelling.
Follow HuffPost Canada Blogs on Facebook
Also on HuffPost:
Craziest Vancouver Real Estate Stories Of 2015
This Tudor home in Vancouver's ritzy Shaughnessy neighbourhood was listed for $5.99 million in May. After 12 days, it sold for just over $8 million. "When you've got too little supply (of detached houses) and too many buyers, that's always what happens," realtor Stuart Bonner told The Province.

This abandoned home (read: eyesore) became a dumping ground over several months in 2015. Piles of rotting trash and unwanted furniture attracted rodents to the area, and the smell was sometimes so bad that neighbours refused to open their back doors. The house was assessed at $813,000, and others in the area were valued at over $1 million.

"Avail now. Bring your tent." A Craigslist ad advertised a backyard for rent for $500 per month. WiFi, use of the home's bathroom, kitchen, laundry, and "art room" were part of the deal. Great for travellers, apparently!

This home was listed at just under $3 million in June, and was sold to an offshore buyer for $4.1 million after a couple hours, the realtor said.

Bargain alert: a former grow-op hit the market in March for $930,000. The 1968 two-storey home was in such bad shape that no one could live in it. The house got an occupancy permit back in 2001, and was renovated before it was listed. The price was mostly because of the 6,000 sq.-ft. lot.

This rare, 3.6-metre wide home sold in April for $1.35 million. Tucked in the upscale Point Grey neighbourhood, the floor space is only 945 sq.-ft., but manages to cram in a full kitchen, master bedroom, living room, garage, den and 1.5 bathrooms. The home is believed to be one of the last of its kind in the entire city, according to the realtor.

This house, listed for just under $1.6 million, sold for $2.17 million in March — a mind-boggling 35 per cent over asking. "It was the highest price per square foot ever achieved for an East Vancouver home," realtor Paul Eviston told CBC News.

Chump change, amirite? This 25,000 sq.-ft. mansion, which sits on a 1.09 hectare property, was purchased in December 2014 for $51 million. (Details of the sale were made public in March.) The deal included a movie theatre, grass tennis court, and 10-car garage, according to the CBC.

Talk about a sweet deal! This (very well-decorated) gingerbread house was advertised on Craigslist for $4.5 million in December. It's a one-bedroom home that's a single sq. ft. in size. The baking sheet upon which it stands was not included in the sale. The seller asked for "serious" inquires only.
Follow Stephen Punwasi on Twitter: www.twitter.com/StephenPunwasi