My Motion Got Stuck on One Word: "Abortion"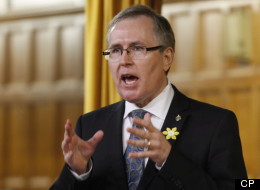 "Woodworth Says Opponents of M312 Must Give Up Single-Minded Preoccupation with Abortion"
That's the headline about Motion 312 that should have been applied to every commentary.
The word "abortion" seemed to cast an hypnotic spell over MPs who spoke against Motion 312 in the Parliamentary debate, causing them to suspend thoughtful analysis and abandon time-honoured Canadian values and institutions.
Protect the independence of backbencher MPs against increasing irrelevance? No, some said, our preoccupation with abortion leads us to demand that the Prime Minister be given a veto over the independence private members' business!
Require every law to honestly reflect reality? No, they say, our preoccupation with abortion leads us to close our eyes to 21st century medical evidence and advances in understanding. It doesn't matter anyway, since our concern for abortion requires us to pretend or even lie that a child is not a human being until complete birth no matter what the evidence might reveal.
In the last Parliament, many of the same people who spoke against M312 were asked to legally denounce men who coerce women into abortion. However, they replied, their preoccupation with abortion did not permit them to agree to protect women from that!
Encourage national reconciliation on issues important to millions of Canadians by encouraging respectful, consensus-building dialogue? Goodness no, our preoccupation with abortion means we must not give an inch of compromise or tolerate an ounce of dissent!
Support a study about how best in Canada to honour the principle that human rights must be extended to every human being? No, our preoccupation with abortion tells us that studying how best to recognize the equal and inherent worth and dignity of every human being would be "the first step on a slippery slope," one said.
That last sentiment is more worthy of a bloodthirsty, fascist regime than of the democracy most of us would like Canada to be. The person who expressed that very alarming idea was undoubtedly too blinded by his personal preoccupation with abortion to realize that the proposed study he was maligning was about subsection 223(1), a law which denies that every human being has an equal and inherent dignity and worth.
Freeze in time forever a 400-year-old law? But of course, our personal preoccupation with abortion demands no less! Declare our legal definition of human being to be forever immune from democratic review? Of course, what else would our single-minded focus on abortion allow us to do? Render a 400-year-old definition of human being forever immune from strides in medical knowledge and advances in modern understanding? Our preoccupation with abortion demands it!
Those who wrote or spoke in opposition to Motion 312 seem to believe they have only to shout "abortion" in the crowded theatre of Canadian politics and then stand back to watch the fleeing crowd of politicians trample Canada's most cherished ideals. Some of those who spoke in the debate seem to feel that the word "abortion" is, figuratively speaking, a magical incantation that will enchant or mesmerize all but the most clear-thinking politicians, seducing them to abandon every other important value -- including any democratic institution, any devotion to honest laws, and any recognition of the equal and inherent worth of every human being. But the mesmerizing effect of the word "abortion" doesn't hold that much sway outside of the House of Commons.
Canadians across our land are beginning to realize the damage to our democratic institutions and principles being done by those whose single-minded, intransigent and extreme preoccupation with protecting our abortion practices leads to abandon essential Canadian ideals.
I have faith in the people of Canada. I am confident that the people of Canada, with persistence, can win the argument that democratic institutions, the necessity for laws to honestly reflect reality, and the grave necessity to recognize the equal and inherent worth and dignity of every human being are more important than any personal preoccupation with abortion. This consensus already exists among the vast majority of Canadians and will in time also reach the floor of the House of Commons.
Canadians must continue to believe in progress and to have faith in the future. Science and advances in modern understanding will drag Parliament into the 21st century despite the vote on Motion 312. Twenty-first century medical realities will prevent Parliament from shielding subsection 223(1) forever. The sweep of history is on the side of justice and human rights.
Where The Parties Stand On Abortion
Here's a look at the official position of Canada's federal parties, and how the controversial debate has reared its head in recent years. With files from CBC

Prime Minister Stephen Harper has repeatedly said that he has no interest in addressing the issue head-on."As long as I am prime minister we are not opening the abortion debate," Mr. Harper said in April 2011. "The government will not bring forward any such legislation, and any such legislation that is brought forward will be defeated as long as I am prime minister." (CP)

NDP leader Tom Mulcair has stated that his caucus is unanimous in its opposition to the private member's motion calling on Parliament to look at whether a fetus is a human being, but he plans to force his MPs to vote along party lines."We're resolutely in favour of women's right to choose," Mulcair declared. (CP)

Interim Liberal Leader Bob Rae has stressed that the abortion issue is matter of individual conscience. Rae expressed his personal opposition to reopening the debate, but said Liberal MPs will be allowed to vote "their conscience" rather than force them to toe the party line."Our position on reproductive choice, my position on reproductive choice is very, very clear. It has been for decades. The position is it's a person's right to choose." (CP)

Saskatoon-Humboldt MP Brad Trost tells Saskatchewan's ProLife Association in April 2011 that the federal government has decided to cut funding to the International Planned Parenthood Federation, a decision he says was influenced by anti-abortion supporters."I cannot tell you specifically how we used it, but those petitions were very, very useful and they were part of what we used to defund Planned Parenthood because it has been an absolute disgrace that that organization and several others like it have been receiving one penny of Canadian taxpayers' dollars," Trost said.Maurice Vellacott, a Conservative MP from Saskatoon-Wanuskewin, also calls for Planned Parenthood to be defunded.Vellacott says the controversy over the funding "exposed the lies and destructiveness of IPPF's agenda.""It exposes what this abortion giant is surreptitiously trying to achieve worldwide."International Cooperation Minister Bev Oda approves funding. (CP)

Conservative Winnipeg MP Rod Bruinooge proposes "Roxanne's Law" in 2010, a bill that would penalize anyone who "coerced" a woman into ending her pregnancy against her will."It's not just as simple as feeling pressured to get an abortion; there is a lot of discussion of sex-selection abortion these days, as well," Bruinooge told the Winnipeg Free Press. "It's part of the overall topic of intimidation that goes towards a pregnant woman."Bruinooge insisted the bill wasn't meant to force Parliament to wade into the debate banned by Harper, stating that nothing in his bill made it illegal to abort a fetus.But the Liberals and New Democrats saw it as a backdoor entry into the touchy topic."How is an abortion bill not an abortion bill?" said then-Liberal MP Anita Neville. "This certainly introduces discussion into the House of Commons and it is a rather sneaky way of doing it."Then-NDP leader Jack Layton echoed her concerns. "You have got to wonder what is really going on here."The bill was defeated in December of 2010, with 178 votes for and 97 against it. Harper and many Conservatives voted against it and 10 Liberals supported it. The NDP was unanimously against it. (Handout)

International Co-operation Minister Bev Oda discloses for the first time in April 2011 that Canada will not fund abortions in its G8 child and maternal health-care initiative for developing countries.Keith Martin, then-Liberal MP who had defected from the Tories years earlier, expressed outrage. "People here are perplexed and wondering why Canada is rolling back the clock and depriving women in developing countries from having the same rights to basic health care and access to abortion as women in Canada," he said.Then-NDP leader Jack Layton accused the Tories of putting Canada on side with former U.S. president George Bush, who reduced support for abortion-related aid."It's picking up the banner that George Bush used to carry, and I think that that's not something that would be supported by the majority of Canadians, that's for sure," Layton said.On June 25, Canada pledged $1.1 billion to a global initiative on maternal and child health for developing countries - a disproportionately high amount compared to other G8 countries. Canada did not allow for its share to be used in the funding of abortions. (CP)
Which Cabinet Ministers Oppose Abortion?
The Campaign Life Coalition provides a listing of MPs who support and oppose abortion rights. The list is based on voting records, previous comments and questionnaire responses. Here is a list of Conservative cabinet ministers who, according to the Coalition, oppose abortion. (CP)

Minister of Justice and Attorney General of Canada. (CP)

Minister of Public Safety. (CP)

Leader of the Government in the House of Commons. (CP)

Minister of Citizenship, Immigration and Multiculturalism. (CP)

Minister of Agriculture and Agri-Food Minister for the Canadian Wheat Board. (Handout)

Minister of International Trade and Minister for the Asia-Pacific Gateway. (CP)

Minister of State for Western Economic Diversification. (Handout)

Minister of State for Science and Technology and for the Federal Economic Development Agency for Southern Ontario. (Handout)