When Should You Reject A LinkedIn Invite?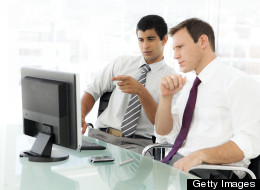 Over the past few years I've been blessed to teach about digital to senior executives and their leadership teams. (Full disclosure: I occasionally speak on behalf of LinkedIn Canada but receive no financial remuneration, do not own any of its stock and pay for my own premium account.)
As my seven year anniversary of joining LinkedIn just recently passed, a question that comes up without fail every time I speak about LinkedIn is a big one: Who do I accept LinkedIn connection invites from?
As LinkedIn has skyrocketed to 200-million global members (74 million in the USA and 7 million in Canada) my personal philosophy since I joined is as follows:
"I have to meet you, and like you, in order to connect with you."
Why? It allows me to ensure the integrity of my network and confidently introduce connections to each other when asked or when I feel two great people should connect with each other.
What is the point to connect with someone you can't comfortably vouch for or state you had a meaningful interaction with? Quality always trumps quantity. One should be judicious with who they connect with and continue to stay connected to.
Some take a different approach, where they accept LinkedIn invites from anyone located anywhere. For them, size and scale matters and they even have a self-appointed acronym: LIONS (LinkedIn Open Networkers). I'll admit it right now: I'll never be a LION, and don't ever plan to have over 2,000 LinkedIn connections. But why not be LinkedIn LION? It's a pretty fancy term isn't it?
Long before social media came to be, my father counselled me, saying "You are judged by the company they keep." That still holds true today both offline and online. The quality (not quantity) of our LinkedIn connections and our relationships with said connections say as much about us as our profiles do.
One could say "to each their own" in terms of decision-making criteria, but if you:
A) Are in a high-profile or executive position
B) Work in a highly regulated industry (i.e. financial services, legal, accounting, insurance, consulting and/or pharmaceutical)
C) Care about the integrity of your network,
My advice is to think twice before accepting invites from people you don't know or like. I've seen people burned and (trust me) you don't want that outcome.
Not only does this open you up to potential risk, but it also could create more work for you.
For example, a good friend recently noted more people search Google for keywords "remove connections in/on/from LinkedIn" than how to accept them. Although removing LinkedIn connections is simple, it can take lots of time based on how much 'network trimming' is required.
One final thought: the days of potential employers, employees, investors and/or clients simply contacting three references you provide are over. Should they do some due diligence and are connected to someone within your LinkedIn network and ask about you, what would that shared connection say?
Ask yourself what the answer might be as that may provide clarity whether to click "Accept" the next time you get a LinkedIn invitation to connect.
7 Ways You Might Be Oversharing On Facebook
Remember when you were having that really bad day and blasted Carly Rae Jepsen's "Call Me Maybe" 23 times on Spotfiy? Yeah... well, we witnessed that low moment via your Facebook profile's ticker, the real-time mini feed located in the upper right hand corner of Facebook pages. If you don't want to share your (possibly embarrassing) musical preferences with your Facebook friends, make sure to turn off the "Share to Facebook" button (at the top right of your Spotify desktop app).

Some Facebook apps, like Socialcam, are designed to make you click on content by using sleazy, eye-catching headlines. "Socialcam's 'trending' videos read like a bunch of crossovers between the 'American Pie' franchise and 'Jackass,'" The Washington Post wrote in June. If you're a SocialCam user, remember that the spam-like titles of videos you view automatically pop up on your profile, so your friends all might know when you've watched "CraZy ThReeSom!" or "Two Wasted Chicks" last week.

Glancing at a juicy article on how Miley Cyrus flashed some sideboob? While this wouldn't phase some Facebook users, others would prefer not to have anything with the word "sideboob" published on their profiles or in friends' News Feeds. Facebook's social reader apps track the articles you read, and with permission you grant when first downloading the app, then post the stories automatically to your wall. So be wary of those scandalous headlines promising half-naked pictures.

Some people love getting birthday wishes via Facebook. But putting your your full date of birth on any social networking site means strangers are privy to information that can be used to steal your identity. If you want to keep your birthday up online, consider taking the safe route and nix the year.

Friends or apps can now tag your location via Facebook. But maybe you don't want everyone to know you're visiting that neighborhood dive bar for the fourth night this week. "There isn't a specific setting to block people from tagging you in a post that includes a location," Facebook's site reads. This means if you don't want your whereabouts known, you'll have to change your Timeline setting to approve all tags before they're posted, or manually remove the tags once they've been published.

Photo-sharing app Instagram is relatively direct in telling you where your pictures are posted. But you might unknowingly be photo-spamming your friend's Facebook feeds by letting the app re-post every picture you "like" onto Facebook. And things could get a little dicey depending on what types of images you view. Luckily this feature is easy to change. Just go into the settings options on your Instagram app, click the "Share Settings" tab and turn off the setting that shares "Liked" photos to your Facebook timeline.

Tagging or naming younger children on Facebook can be a dangerous move. Similar to putting your full birthday on the interent, you could be offering up too much information and enabling a breach of privacy. "If your child isn't on Facebook and someone includes his or her name in a caption, ask that person to remove the name," Consumer Reports advises.
Follow Sulemaan Ahmed on Twitter: www.twitter.com/sulemaan