Achieve Your New Year's Fitness Resolutions With These Tips
Written by Natalie Chung-Sayers, Sunnybrook's Communications Advisor for the Holland Musculoskeletal Program and the St. John's Rehab Program.
Have you previously made New Year's resolutions to lose weight? This year, let's make it more about what's on the inside: improving your physical fitness and increasing your levels of activity.
Mandana Jam-Modarai, an Occupational Therapist at St. John's Rehab, offers tips to help you keep your fitness resolve:
Make it NOTEworthy!
We lead busy lives. Many of us need a "to do" list to remember it all, and often we can't easily see our level of physical fitness. Why not make a reminder note to exercise? Mandana suggests sticking a special label on an empty medication bottle. You can prominently place this physical reminder on your dining table, or on your desk at work, to prompt you to take the time for your daily dose of physical activity. Canada's Physical Activity Guidelines recommend 30 minutes daily five times a week, or 150 minutes a week of participation in moderate to vigorous intensity physical activity. Moderate intensity means you should be able to talk, but unable to sing, while doing this activity.
Internal motivation
After six months, your doctor would be pleased with your improved blood pressure and cholesterol levels that often occur after doing a daily 30-minute walking program. However, if the longer-term improvement in your health is not motivating, consider the short-term benefits of increased energy, and improved digestion and sleep. What other positive side effects are specific to you? Better mood? Bolstered confidence? Mandana suggests this exploration helps us build our internal motivation, which in turn helps us get more active -- and stay that way.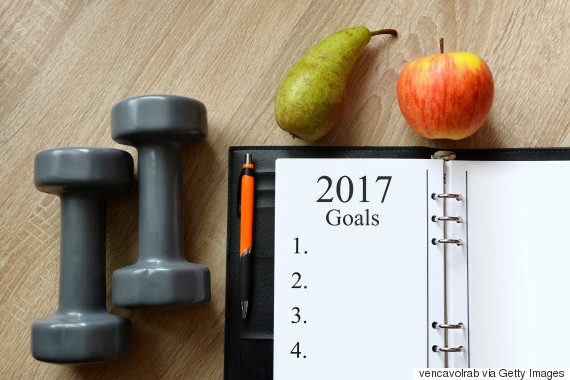 How much activity... and how
Mandana also suggests we keep in mind the quality of our physical activity in addition to how much. A walk becomes a brisk walk with friends. Instead of taking the elevator or the escalator, go up and or down the stairs but do so at a moderate pace. A 6 p.m. jog also becomes time away to get fresh air and enjoy the evening sky.
Make fitness a part of your lifestyle, and of those around you
Can you spare 30 minutes a day? Mandana suggests making fitness a "fabric of your life" and a part of your daily routine. Set a daily fitness appointment in your work calendar. Start or fill in that kitchen calendar with fitness activities.
You will have far more success in the long-term by engaging in activities you really enjoy. For extra motivation, sign on to a class or group session of a certain activity, keep a daily journal or use a fitness tracker to mark your progress.
Is it weekend weight training for you? Perhaps it's a Sunday hour at the community pool or skating rink for you and your family? Perhaps it's simply putting on the tunes, and dancing after dinner?
The big picture
As you get active and improve your physical fitness, you're also building the foundation of a healthy lifestyle, which includes a balanced diet. Adequate sleep, not smoking and limiting alcohol intake will all help you achieve faster positive results with your new physically active lifestyle.
Read more healthy lifestyle advice from Sunnybrook experts at health.sunnybrook.ca
Follow HuffPost Canada Blogs on Facebook
Also on HuffPost:
21 Healthy Snacks To Take On The Go
Homemade Almond Crackers Get the recipe from Eating Bird Food.

Curry Spiced Cashews Get the recipe from the Minimalist Baker.

Apricot Almond Energy Bites Get the recipe from Family Food Forum.

Baked Plantain Chips Get the recipe from Grain Changer.

Chocolate Chip Cookie Dough Energy Bites Get the recipe from Jar Of Lemons.

Citrus Kiwi Pineapple Homemade Fruit Roll Ups Get the recipe from Cotter Crunch.

Matcha Green Tea Power Balls Get the recipe from Fit Cakes.

Paleo Gummies With Raspberry Dust Get the recipe from Paleo Diet And Fitness.

Sweet Potato Skin Fries Get the recipe from Cotter Crunch.

Happy Trails Goji Berry Snack Mix Get the recipe from Veggies By Candlelight.

Cherry Fruit Snacks Get the recipe from Desserts With Benefits.

Honey Roasted Chickpeas Get the recipe from Allergy Girl Eats.

Honey Roasted Pecans Get the recipe from Trial & Eater.

Easy, Cheesy Vegan Kale Chips Get the recipe from To Live & Diet In L.A.

Maple Sesame Almonds Get the recipe from Beaming Baker.

Pita Chips Get the recipe from Picklebums.

Simple Quinoa Crackers Get the recipe from Amy's Healthy Baking.

Roasted Creole Edamame Get the recipe from That Skinny Chick Can Bake.

Brain-Boosting Breakfast Trail Mix Get the recipe from Healthy Helper Blog.

Turmeric Roasted Pumpkin Seeds Get the recipe from Good Dinner Mom.

Oven Baked Beet Chips Get the recipe from Light Orange Bean.
Follow Sunnybrook Health Sciences Centre on Twitter: www.twitter.com/Sunnybrook