What You're not Hearing About the Hearing Voices Movement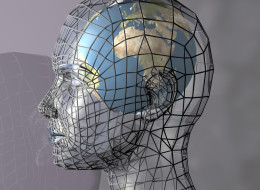 Recently the Hearing Voices Movement (HVM) has been receiving a lot of very positive press in Canada. The Globe and Mail, CBC's Tapestry program and the University of British Columbia's alumni magazine TREK have offered similar kinds of stories. The public finds out about the long known but not well-publicized fact that lots of people who have auditory hallucinations don't have mental illnesses. Then we learn about someone who benefitted from the supportive atmosphere that the Hearing Voices Movement's programs offers. We hear that this program helps people better manage their voices.
How could anyone object to such a helpful use of our very limited mental health budgets?
Some of us need to object because, by failing to differentiate between the needs of people who actually have psychotic disorders and those who don't, HVM poses serious risks.
Recent coverage of HVM hasn't made clear that HVM doesn't distinguish between these two different populations. In fact, its founders believe that what psychiatry and the neuroscience community call brain disorders are just symptoms of emotional distress and what they call delusions are just unusual ideas.
Dutch psychiatrist Dr. Marius Romme helped develop HVM in the 1980s. If you listen to this presentation by him or read this article, it's easy to believe that people who have been given psychiatric diagnoses like schizophrenia should reject the diagnosis and just work through their emotional problems. As well, Romme believes that "anti-psychotic medication prevents the emotional processing and therefore healing, of the meaning of the voices."
These can be very dangerous messages for people who are struggling to understand and accept that they have serious brain disorders that will require careful management.
Although the Hearing Voices Movement has been around for over 25 years, there is no research attesting to its benefits for people with mental illnesses. And operating from the belief that medications interfere with recovery can have negative consequences; ample research demonstrates that the longer the period of untreated psychosis is for people, the worse their outcomes are.
At support groups for families of people with psychotic illnesses, I mainly see two kinds of families. Some of our family members received appropriate education and treatment and are no longer psychotic, even though they continue to struggle with other aspects of their illnesses. However, many of the people who attend have family members who resist treatment because they don't understand that they are ill. International research demonstrates that many people experiencing psychosis have anosognosia, a brain-based inability to understand that they are ill.
A growing problem in Vancouver is that family support groups are receiving presentations from proponents of HVM who don't make clear the movement's theoretical assumptions. The presentations don't reveal how deep the anti-psychiatry and anti-medication beliefs are of founder Marius Romme and other leaders of HVM.
Romme maintains that there is no scientific reason for thinking of schizophrenia as a brain disease. He might be surprised if he visited Google Scholar, searched under "brain" and "schizophrenia" and looked at even the first few pages of the more than one million citations that could update him on advances in his field.
Families are being encouraged through groups like HVM to think of auditory hallucinations, delusions, disorganized thinking, impaired functioning and other symptoms of severe mental illnesses as just part of the human condition, not medical problems. Meanwhile, they aren't being exposed to the larger context of these messages.
An alarming de-medicalized approach to psychotic disorders is being promoted internationally through various groups. In the U.K. these trends are apparent in a very controversial monograph, "Understanding Psychosis and Schizophrenia," put out by the British Psychological Society. Its attempts to normalize psychosis have been vigorously criticized by numerous psychiatrists including Dr. Ronald Pies, Editor in Chief Emeritus of Psychiatric Times, who writes that the monograph, "Trivializes the very real suffering of those with psychosis." He also points out that the authors, by focusing on voice hearers, ignore severe problems that need attention, like the well-documented cognitive losses that can occur with schizophrenia.
In looking at the research informing the British monograph's attempt to minimize the impact of psychosis, prominent psychologist Dr. James Coyne criticizes it for the poor standards of research it uses and its "self-serving anecdotal, rather than evidence-based accounts of psychosis." As well, he points out that the document seems to rely on anecdotes from people who hear voices but who don't use mental health services. In other words, the experiences of people who aren't being treated for mental illnesses are being used to suggest treatments for people who do have mental illnesses.
The U.S. Substance Abuse and Mental Health Services Administration (SAMHSA) recently underwent two years of Congressional scrutiny ecause of concerns SAMHSA was promoting non-medical and non-evidence based approaches to severe mental illnesses. In June, Congress reintroduced the Helping Families in Mental Health Crisis Act which would ensure that mental health services use evidence based practices.
Canada has psychiatrists who are actively working to educate the public about psychotic disorders from a science and evidence-based perspective. In a new video created by the B.C. Schizophrenia Society, Dr. Diane Fredrikson, head of Vancouver's Early Psychosis Intervention program, provides essential information about these illnesses. And, although Dr Romme maintains that psychiatry can't help people with schizophrenia, the film profiles Bryn Ditmars whose illness included both auditory and visual hallucinations; with psychiatric care he has rebuilt an active and meaningful life.
This is the kind of information that families looking to provide the best help need to hear.
MORE ON HUFFPOST:
9 People Who Have Changed The Conversation Around Mental Health
Don't be fooled by Terry Bradshaw's demeanour on NFL broadcasts; even tough guys like the Super Bowl-winning former quarterback have struggled with depression. The ex-Pittsburgh Steeler opened up about his struggle with the illness in 2004, and how he had difficulty "bouncing back" after a divorce. "With any bad situations I'd experienced before — a bad game or my two previous divorces — I got over them. This time I just could not get out of the hole." He has also talked openly about his struggles with memory loss, which resulted from concussions he sustained in his playing days.

In "Silver Linings Playbook," Bradley Cooper played Pat Solitano, a Philadelphia man struggling with bipolar disorder after being released from an institution. Cooper admitted to knowing very little about the illness before the role, but he has since spoken openly about mental health, talking about veterans dealing with PTSD in a speech at the MTV Movie Awards, and attending the White House's National Conference on Mental Health in 2013. At the conference, he talked about how a friend was diagnosed with bipolar disorder, and how people dealt with it by not talking about it. Cooper encouraged delegates to "[help] people understand that they're not alone, that the thing they're feeling, it probably has a name."

Last year, as Robert De Niro's film "Silver Linings Playbook" was in theatres, he broke down crying while talking to Katie Couric about his father's difficulties with bipolar disorder. "I don't like to get emotional, but I know exactly what he goes through," he said of the film's character Pat Solitano (played by Bradley Cooper). De Niro's public discussion helped to show how families also suffer when people close to them experience mental illness.

Canadian Olympic medallist Clara Hughes is among the most prominent voices speaking out about mental health in the Great White North. The speed skater and cyclist, who is the only person to ever win multiple medals in both the Summer and Winter Olympics, has been open about her struggles with depression, which have been present throughout her athletic career. Hughes took that experience and channeled it into a job as spokesperson for Bell Let's Talk, an initiative that aims to end the stigma around mental illness. She cycled across Canada for 11,000 kilometres as part of "Clara's Big Ride for Bell Let's Talk," which triggered a conversation around mental health from coast to coast to coast. Hughes visited 105 communities and 80 schools and youth groups as part of the ride.

Michael Landsberg, host of TSN's Off the Record, cuts an energetic figure on TV. But in 2010, he went public about his struggles with depression in a TSN special alongside ex-NHLer Stephane Richer in an effort to let men know that it's OK to talk about it. The special triggered as many as 30 emails, all of them from men, Landsberg told The Toronto Star. Years later, he helped a woman who tweeted at him about her plans to kill herself. Landsberg found the woman and sought help for her from the police.

Actress and singer Demi Lovato did not have a strong relationship with her father, but when he died, she went public about both his and her own struggles with mental illness. She also established the Lovato Treatment Scholarship, which helps to pay for people's treatment.

As a figure skater, Elizabeth Manley did Canada proud by winning a silver medal in ladies' singles at the 1988 Winter Olympics in Calgary. Prior to the 1984 Sarajevo Olympics, she experienced a series of unfortunate events. Her coach left her, she ended up training in the U.S. away from those closest to her, and her parents divorced. Manley gained weight and her hair fell out. She was diagnosed with a nervous breakdown and depression. Manley has since become a spokeswoman on mental health issues. She told her story in her 1990 autobiography "Thumbs Up!" and organized "Elizabeth Manley and Friends," a 2012 benefit show whose proceeds went to teen mental health initiatives.

Who can forget Amanda? The 15-year-old from Port Coquitlam, B.C. jumpstarted a whole new discussion on bullying and mental health after she went public with allegations of harassment in a heartbreaking video that was posted on YouTube. Then on Oct. 10, just over a month later, she killed herself. Her death sparked an outpouring of emotion from around the world, and prominent voices such as B.C. Premier Christy Clark cited her in speeches at We Day 2012 in Vancouver. Her mother Carol Todd also set up a trust fund at Royal Bank of Canada, which would raise money for young people living with mental health issues.

In 2006, Margaret Trudeau, ex-wife of former prime minister Pierre Trudeau, went public over her struggle with bipolar disorder, and how she used marijuana to cope with it. She has spent subsequent years since giving speeches about the condition, telling packed audiences about her highs and lows. Her book "Changing My Mind" details her life as it's been affected by the disorder and offers advice to others who live with it.