When You Want To Be Black Without Dealing With Black Issues
Thanks to the popularization of rap music -- that has every man, woman and child whipping and nene-ing, dabbing and panda-ing, wanting to be a trap queen or be with a trap queen -- the black culture is being embraced like never before.
And with global music icons such as Beyoncé, Rihanna (my wife in my dreams) and Nicki Minaj, all the ladies now want to "slay," "work" and purchase a big booty from the nearest plastic surgeon to match their "anaconda."
On any given weekend, one will find a multitude of non-blacks rocking to these songs and even posting videos showing off their dance moves and rapping/singing skills. Hey Selena! I was at the nightclub recently when Beyoncé's Formation song started playing and everyone and I mean everyone (black, pink, sparkly...) sang those lyrics like the alphabet song.
I have seen this time and time again with many other songs from black artists that lead to groups of people coming together and having absolute fun despite our cultural, social and economic differences. Each time I would walk away feeling extremely proud. I mean Beyoncé had at least half (or more) of the world singing
"OK ladies now let's get in formation."
Well... that was until the "conversations" started, which unveiled, for the gazillionth time, the realities of black people all across the earth.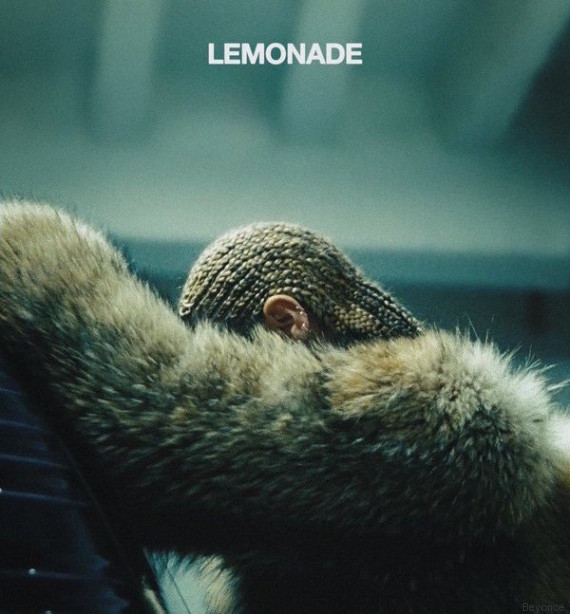 I recently had a conversation with one of my caucasian friends, who not too long ago was singing Beyonce's song with me and the rest and of the world. I made the mistake and began talking about what Bey's latest album Lemonade truly represents within the black community and let's just say, the proud member of the #Beyhive went silent. It was funny and sad at the same time.
That night I had a conversation with myself and that is how this piece came to life.
Why do these same "fans/friends" disappear when the discussion turns to the deeper messages within such songs? Why do they become so uncomfortable when blacks bring attention to social issues being faced by our own? Why do people who have always praised Beyoncé turn around and bash her for owning her blackness. Why is it now a bad song; an inappropriate message; a threat to society? Why do these same "fans of Beyoncé's music" conveniently become silent?
Beyoncé, who is without a doubt one of the greatest singers of all time with a following that makes President Obama's fan club look like the hair on Donald Trump's head, has been praised over the years for her raw musical talents and songs which have been turned into international anthems. But the moment she starts speaking the truth about the experiences of black people in America and all across the world, she is "using the race card," sending "anti-police" messages and is too "raunchy."
Then there are people like my caucasian friend who take pride in having black friends who they can hang out with and listen to all the music from black rappers and singers. Heck, some even go as far as singing the word "niggas" as I recently witnessed at Rihanna's Anti World Tour concert in Toronto.
So again I ask, where are our friends and fans of black music and black people when the partying stops and the subject turns to the reality of being black? When I attend concerts for some of these artists, non-blacks are the ones front and centre, filling more than half of the seats. Switch to a Black Lives Matter march... these folks are nowhere to be found or we're told that, as black people, we complain too much.
Beyoncé has clearly started another series of important conversations and equally visible are our friends who are all too quiet.
In 2016, every non-black person wants a black friend. Why? "Because you guys are super cool!" Well that's what I learnt some time ago during a discussion with some of my white friends, which had me laughing for days. It didn't bother me one bit because my friends are my friends and we have love for one another and will curse a person out if they ever make the mistake and disrespect one of us. We simply do not see colour!
But, to many of our so-called "friends" and "fans of black music," 2016 is no different than my grandmother's experiences during what was supposed to be the end of racial segregation. It is much like a time when blacks and whites finally started attending college together and interracial friendships developed, but quickly ended after that one white friend stood by in silence as the white boys and girls spat in your face.
Beyoncé has clearly started another series of important conversations and equally visible are our friends who are all too quiet.
If you're my friend or a lover of all people, you won't find my truth offensive, so let me say this with all the love in my heart. You can't hang with us if you're not prepared to hang with us at the next Black Lives Matter march. You cannot go on Snapchat and Instagram to perform all the lyrics and dance moves on Lemonade when you are not prepared to speak up for me and my people when someone says something ignorant like "Bey's release (of Lemonade) is part of a CIA plot to start a civil war."
Get ready to take a stance against the biased legal system that continues to gun down our youth; the prejudiced employment sector; the racist media stations and the bigots who drag black people on social media almost on a daily basis. Don't be silent! Speak up!
It warms my heart to be living in a time when music continues to bring the world together especially with the rise of technology. Today we can turn on the TV and see Taylor Swift rapping in a commercial or visit social media where you'll find amazing parodies of Lemonade featuring our "friends." That is so cool, right? But are they prepared to stand with black people when it counts?
Follow HuffPost Canada Blogs on Facebook
ALSO ON HUFFPOST:
Powerful Photos Of Black And White Feminist Solidarity
Members of the National Women's Political Caucus tell a Washington news conference on July 12, 1971 one of their goals is that women comprise half of the delegates to the 1972 presidential conventions. Seated from left: Gloria Steinem, member of the Democratic National Policy Council; Rep. Shirley Chisholm, D-N.Y.; and Betty Friedan, women's rights advocate. Standing is Rep. Bella Abzug, D-N.Y.

Six women, protesting the scheduled eviction of a black family from the Parkchester housing development of the Metropolitan Life Insurance Co. in the Bronx, sit chained to chairs in a sit-down demonstration in the skyscraper office of Frank Lowe, Metropolitan Life Vice President in charge of Housing, in New York, May 20, 1953. Sophie Decatur, second from right, her husband Michael and their two children obtained a Parkchester apartment on a sub-lease. The company?s refusal to renew the lease was upheld in court. Left to right are: Florence Davis, Theresa Chayes, Shirley Shepard, Anne Palma, Mrs. Decatur and Bernice D?Antonio, all of the Bronx.

Activist, journalist and leader of the feminist movement Gloria Steinem attends a fundraiser and rally for California State Senate candidate Catherine O'Neill at actor Lorne Greene's house on October 15, 1972 in Los Angeles, California.

'Bluebird Five' present statement at news conference Tuesday The feminists are, from left, Lori Bradford, Bobbe Ross, Judy Barlow, Pandoura Carpenter and Crystal Arp on January 18, 1978.

Civil Rights March on Washington, DC. August 28, 1963. More than 200,000 attend in a peaceful demonstration. At this event, Dr. Martin Luther King Jr. gave his famous "I Have A Dream" speech.

A woman at a rally in support of the Black Panthers, holding copies of The Black Panther newspaper, New Haven, CT, November, 1969

View of the large crowd, some of whom are holding up handmade signs and banners, participating in a gay and lesbian pride parade in the Back Bay neighborhood of Boston, 1970.

Demonstrators and protesters rally in support of the Connecticut Black Panthers, and Martin Ramirez Sostre, New Haven, May 1970.

Abortion advocates rally outside the U.S. Supreme Court on June 26, 1989.

V-Day Founder and "The Vagina Monologues" playwright Eve Ensler (C) with Katrina Warriors Superlove Council Cultural Outreach Coordinator Barbara Lacen-Keller (R) marching in the "Jumpin' in the Pink - For V to the Tenth" second-line parade on March 8, 2008 in New Orleans, Louisiana. "Jumpin' in the Pink - For V to the Tenth" celebrates the efforts of the women of New Orleans and the Gulf South who are working to rebuild their lives and their communities, and launches the Katrina Warriors Network Community Festival leading up to 'V To The Tenth' which runs from Friday through Saturday, April 11-12 in the New Orleans Arena and Louisiana Superdome. V-Day, the global movement to end violence against women, will celebrate its 10th anniversary with ''V To The Tenth'' throughout the world.

Actresses Cameran Mannheim, Cybil Shepard and Whoopi Goldberg lead thousands of marchers through the streets of Washington, DC during the 2004 March for Women's Lives held on April 25, 2004.

Vanessa Kerry, left, daughter of democratic presidential candidate John Kerry speaks to Jehmu Greene,31, center, president of Rock The Vote, and Jenn Heather, 26, also of Rock The Vote. The group talkedbehind the mainstage before the 2004 March for Women's Lives began on April 25, 2004 in Washington, DC.

Maya Angelou and Gloria Steinem on their way to the March on Washington on August 27, 1983 in Washington, DC.

Members of the New York women's Liberation Army demonstrate on a street corner to demand abortion rights, circa 1972.

Whoopi Goldberg (R) shares a laugh with Christine Lahti (L) as they join tens of thousands of women 25 April 2004 in Washington, DC. marching in support of abortion rights and opposition to the Bush administration's policies on family planning.

Thousands of demonstrators gather 09 April 1995 in Washington protesting policies of the 104th US Congress regarding poor women, abortion and violence against women. Coming at the end of the first 100 days of the new GOP-led Congress, the rally focused on the conservative agenda of Republican House Speaker Newt Gingrich and fears that Congress would end abortion rights, curtail spending on welfare programs and cut funding to prevent domestic violence.

Tens of thousands of women march 25 April 2004 in Washington, DC, in support of abortion rights and opposition to the Bush administration's policies on family planning.

Thousands of pro-choice supporters take part in the March For Women's Lives April 25, 2004 in Washington, DC. Hundreds of thousands of activist demonstrated for abortion rights and opposition to the Bush Administration's policies on reproductive health issues.

Demonstrators protest outside the Hilton Hotel where New Jersey Governor Chris Christie was attending a fundraiser for Illinois Republican gubernatorial candidate Bruce Rauner on July 25, 2014 in Chicago, Illinois. About 100 demonstrators opposed to Christie and Rauner's stances on gun control, teacher and other public employee pensions and other issues chanted and made speeches outside the hotel during the fundraiser.

Nardyne Jefferies (C) of Washington DC, whose 16 year-old daughter Brishell Jones was shot and killed on March 30, 2010, is comforted by Lori Hass (L), whose daughter was shot and injured in the 2007 Virginia Tech massacre, and Christian Heyne (R) of Thousand Oaks, California, whose parents were shot (and his mother killed) in Thousand Oaks, during a gun control rally outside the National Shooting Sports Foundation's annual Congressional Fly-In fundraising dinner April 2, 2014, in Washington, DC. Demonstrators protested against what they call the corporate gun lobby's obstruction of sensible gun laws such as expanded background checks.

Demonstrators take part in a rally against gun violence on March 21, 2013 in the Harlem neighborhood of the Manhattan borough of New York City. The group Moms Demand Action for Gun Sense In America as well as gun violence victims, youth organizations, healthcare workers, unions, elected officials, faith leaders and artists demonstrated to promote New York Gov. Mark Cuomo's NY SAFE Act as a national model for federal gun control legislation.

Police arrest more than 50 demonstrators who blocked traffic on Interstate 70 outside of Ferguson to mark the one-year anniversary of the shooting of Michael Brown on August 10, 2015 near Earth City, Missouri. Last night violence erupted at a demonstration in Ferguson leaving one man shot and seriously wounded by police. Brown was shot and killed by a Ferguson police officer on August 9, 2014. His death sparked months of sometimes violent protests in Ferguson and drew nationwide focus on police treatment of black suspects.

A flower is handed out as people with the Black Lives Matter movement pass the Emanuel African Methodist Episcopal Church during a walk to commemorate the lives lost in the shooting on June 20, 2015 in Charleston, South Carolina. Dylann Roof, 21 years old, has been charged with killing nine people during a prayer meeting in the church on June 17.

Protesters rally in front of to City Hall in support of the decision to bring charges against the six police officers who arrested Freddie Gray on May 2, 2015 in Baltimore, Maryland. Gray was arrested on April 12, 2015 and later died in custody; the Maryland state attorney announced yesterday that charges would be brought against the six police officers who arrested Gray.

First Lady Hillary Rodham Clinton (2ndR) walks with Maryland state Lt. Governor Kathleen Kennedy Townsend (R) and other women during the "Million Mom March" 14 May 2000 in Washington, DC. Townsend is a daughter of the late US Senator Robert F. Kennedy, who was assassinated during a presidential campaign appearance in 1968.

First Lady Hillary Rodham Clinton (C) leads the "Million Mom March" 14 May 2000 in Washington, DC. Mothers, grandmothers and others gathered in the nation's capital and 60 other US cities demanding stronger gun safety measures to protect their children from gun violence.

Gloria Steinem and Dorothy Pitman Hughes attend the Ms. Foundation Women Of Vision Gala 2014 on May 1, 2014 in New York City.
Follow Tasheka Lavann on Twitter: www.twitter.com/tashekalavann