Dear Maddie...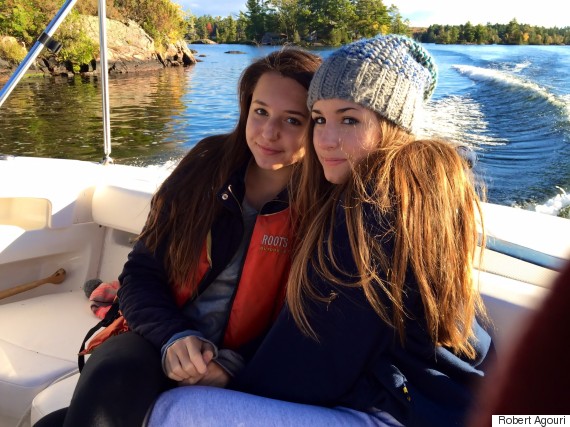 By: Emily, Maddie's best friend
Dear Maddie,
You've been gone over 500 days and not a day goes by that I don't think of you, don't miss you. That's because, in a lot of ways, you never went away and you never will. There are times, I feel you're still right here, with me. And you always will be.
There are times I miss you so much, it makes me want to scream. There are times I get so angry, it makes me want to punch a wall. There are times I remember how we laughed like idiots and it makes me smile. There are times I get so sad, I just want to hug you again. There are times I just want to not miss you anymore, to forget, but it doesn't last. I wish it would because it would be easier not to miss you, not to be so sad. It would be easier but it wouldn't be true. I do miss you and I am sad.

When I was little, I would come home from nursery school every day and tell my parents about "my new best friend". My dad said I made so many new best friends, he couldn't keep track of them all. That changed when you became my best friend. I have other friends and I'll make new friends but I'll never have another best friend that compares to you.
I love you and I miss you so much.
Emily
********
Frame Of Mind is a new series inspired by The Maddie Project that focuses on teens and mental health. The series will aim to raise awareness and spark a conversation by speaking directly to teens who are going through a tough time, as well as their families, teachers and community leaders. We want to ensure that teens who are struggling with mental illness get the help, support and compassion they need. If you would like to contribute a blog to this series, please email cablogteam@huffingtonpost.com
********
The Maddie Project is a community effort in support of youth struggling with depression and other mental health related concerns. Driven by community collaboration and events, the project's goals are to raise awareness by sparking conversations about youth depression and mental health concerns as well as to help provide uninhibited access to support for youth and their families.
The Maddie Project was founded in April 2015 in memory of Madeline Grace German Coulter. To date the project has engaged 100s of thousands in active conversations around youth mental health and has raised over $1 million dollars in partnership with North York General Hospital Foundation towards the development of Maddie's Healing Garden and support of other child and adolescent mental health services at North York General Hospital.
To learn how you can get involved or contribute visit themaddieproject.ca or follow us on Twitter or Facebook
ALSO ON HUFFPOST:
Frame of Mind: Youth Mental Health Issues And Suicide In Canada
One in five Canadians will experience mental illness in their lifetime Source: Canadian Mental Health Association

Nearly half of those who feel they have suffered from depression or anxiety have never gone to see a doctor about this problem. Source: CMHA

Latest studies showed more than 1.3 million young Canadians have a mood disorder or addiction. Two-thirds had symptoms before the age of 15. Source: Statistics Canada, Government of Canada

Suicide is among the leading causes of death in 15- to 24-year-old Canadians, second only to accidents. In 2012, 261 Canadian kids and teens took their own lives. Source: CMHA, Statistics Canada

LGBTQ youth face about 14 times the risk of suicide and substance abuse than their heterosexual peers Source: CMHA Ontario

First Nations youth are at a higher risk. The suicide rate among First Nations youth is roughly five to seven times higher than that of the general population. Source: Parliament of Canada study, 2014

People with mental illness and addictions are more likely to die prematurely than those without. Mental illness can cut 10 to 20 years from a person's life expectancy. Source: Centre for Addiction and Mental Health

Contending with her bipolar disorder brought Yashi Brown to poetry, and with it, she's trying to end the stigma of mental illness.

If you need help, visit ementalhealth.ca to search for services in your area. Or call the Kids' Help Phone at 1-800-668-6868, it's Canada's only free phone counselling service for youth under 20.
Follow HuffPost Canada Blogs on Facebook
Follow The Maddie Project on Twitter: www.twitter.com/maddie_project