'Unexplained Infertility' Explained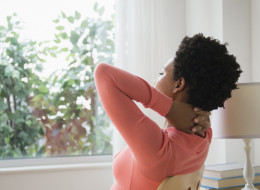 In viewing a recent "health matters" segment where my amazing colleague Dr. Erica Robinson was interviewed regarding ways to improve fertility, it occurred to me that she, myself and the rest of our expert team at the World of my Baby (WOMB) are addressing aspects of fertility every day that are often categorized as "unexplained infertility."
As someone who has been personally impacted by this frustrating label, I wanted to share both my personal story with infertility and shed some light on some key features of fertility that have very clear expectations, provided you go to the right source.
In the months before I turned thirty my husband I decided it was time to grow our family, we had been married for almost three years, were very much in love and both wanted children. It was time! It soon became apparent that it wasn't time after all. Month after month there was so sign of conception and the "baby making" that had once been fun and exciting became mechanical, draining and at times bordered on unpleasant. This devastated me. My whole life I held a philosophy that hard work and following the rules garnered the desired results. My whole foundation was shattered.
Finally, about a year and a half after "trying" I succumbed to the realization that I needed help. I had heard fabulous reviews of a reproductive endocrinologist (aka fertility specialist) who was practicing within 15 minutes of where I lived. I finally got the nerve to call and make the appointment only to be told that there was a five-month wait list. More frustration. For anyone who has been through the agonizing process and grief associated with not being able to conceive, you can appreciate that "waiting" becomes the bain of your existence. You wait until ovulation is approaching, you wait until you can do an accurate pregnancy test, you see the dreaded single line on the test and the waiting starts all over again.
I will say that when I did meet this doctor the wait was worth it. I adored her and within 7 months of being in her care I was pregnant. However, there is more to the story with respect to the "unexplained infertility" piece and this is important for women to understand so please keep reading.
Through all my diagnostic work up with my fertility doctor my husband was diagnosed as possibility having low sperm count, maybe? It was never clear on that end. I was diagnosed as simply having an ovulatory cycles. So, even though my periods were regular I didn't consistently ovulate. The fix? Clomid. On my first treatment round, lowest dose, I had a "fabulous response" two fully mature eggs, "the response to treatment could not have been better."
Wow, I thought, this fertility help is pretty easy, why on earth did I wait so long to sign up? I am sure you can guess that I did not conceive that month. Furthermore, I will also say having a nurse call you to inform you of a negative pregnancy result in many ways is worse than seeing the single line on your own self-administered test. More waiting.
My treatments went like this for four more cycles using two medications...great response, no pregnancy. Finally the nurse at the fertility clinic said to me "there are so many people like you who just have unexplained infertility." Unexplained? As a health care provider and researcher (I was half way through my PhD as this point in my life), that answer or reason or whatever you want to call it was simply not good enough. Unexplained by who? Unexplained by what? The answer is -- unexplained by the allopathic medical model.
So, I sought out a naturopathic doctor in town who had a great reputation. When I met her and she reviewed my history and explained a number of reasons why I would likely be having difficulty conceiving. Estrogen dominance, elevated cortisol levels and luteal phase deficiencies were all aspects of fertility that she discussed with me and she had various options in how we could address those issues. She "explained" that a system that is nutritionally and hormonally out of balance is less receptive to conception. I took a two-month breath from my fertility medication to work on restoring the capacity in my system through my NDs advice. However, I still didn't get pregnant.
After two months of no fertility treatment I decided to combine the insights of my two doctors (MD and ND) and is when the magic happened -- I found out I was pregnant that month...it finally happened! It gets better though, a few weeks later I found out twins were on the way...truly amazing!
See Sinead speak at What Mama Didn't Tell Us in Toronto
This was originally published on The Purple Fig
The Purple Fig is an online women's blogazine with an emphasis on realistic and inspiring personal stories from women of all age groups, lifestyles, and nationalities. We feature essays about parenting, the journey to womanhood, feminism, overcoming challenges in both career and personal life, and issues surrounding sexuality, relationships, and family life. This is where women go to be inspired by the knowledge they are never alone.
Sign up for The Purple Fig newsletter coming out every Monday.
Visit The Purple Fig
On Facebook
On Twitter
On Instagram
On Pinterest
MORE ON HUFFPOST:
Celebrity Kids: Out And About
Charlize Theron and Jackson stroll to Pinkberry for a treat.

Sarah Jessica Parker out and about with her precious twins, Marion and Tabitha Broderick.

The Affleck girls are out for a stroll on a sunny day in L.A.

Matilda Ledger steps out with her mom, Michelle Williams.

Kingston and Zuma Rossdale go for a spin in New York City.

Skyler Berman is guaranteed a front-row seat, especially at his mama's show.

Jessica Alba grabs a treat with with daughter Honor.

Katie Holmes and her daughter, Suri Cruise, step out in New York City in August 2012.

Alexis Denisof and a pregnant Alyson Hannigan step out for a walk with their daughter, Satyana.

January Jones and baby Xander hang out by the pool in Topanga Canyon, Calif., in April 2012. (FameFlynet)

Jennifer Lopez hits The Grove with twins Max and Emme.

Nicole Richie and Joel Madden took their kids out for some fun in the sun in Santa Monica, Calif.

A very pregnant Jennifer Garner supports her back as she looks on at daughter Violet.

Gavin Rossdale and Gwen Stefani take their littles out for a day of fishing.

Nicole Kidman steps out with baby Faith, 13 months.

Victoria Beckham was spotted with daughter, Harper, and one of her three sons, Cruz, at the MLS Cup Final in Carson, California.

Heidi Klum takes her kids to the Katy Perry concert at the Staples Center in Los Angeles, California.

Ben Affleck is on daddy duty as he spends the day out with daughters Violet and Seraphina.

Suri Cruise flashes her million dollar smile while out and about in New York City with Mom, Katie Holmes.

Kendra Wilkinson's cute little man, Hank Jr., had a fun day out with his famous mom and dad for a playdate in the park.

Hugh Jackman takes his daughter Ava for a dip while he and his family vacation in St. Tropez, France.

Sandra Bullock steps out with her little guy Louis for a day out in Los Angeles, Calif.

Reese Witherspoon enjoyed a stroll on the beach with her daughter Ava and some friends during a Fourth of July party in Malibu, California.

It was a family affair at the Fourth of July parade in the Pacific Palisades area of Los Angeles. Ben Affleck and wife Jennifer Garner took their adorable little ladies, Violet, 5, and her younger sister Seraphina, 2, to show their red, white and blue pride on July 4th.

Pink and husband Carey Hart enjoy enjoy a beautiful beach day in Malibu, CA with new baby Willow.

Jennifer Lopez takes her twins, Emme and Max to the Parc Monceau in Paris, France where they played on the carousel and swings.

Heidi Klum spends a fun filled day with daughters Leni and Lou at a park in the Tribeca section of New York City.

Halle Berry wears a blue dress over her bikini as she takes her daughter Nahla shopping for groceries at Bristol Farms.

Ellen Pompeo holds on tight to her daughter Stella during a drink break from their play date in New York City.

Bethenny Frankel strolls with her husband Jason Hoppy and their daughter Bryn through the West Village in New York City.

Rachel Zoe and her husband Rodger Berman show off their brand new son Skyler Morrison at the "InStyle's Dinner With A Designer" for Rachel Zoe at Soho House in West Hollywood, California.

Ashlee Simpson shows off her stylish side in a mini skirt and hat as she carries her son Bronx through Studio City in Los Angeles.

Courteney Cox takes her little lady, Coco and a friend, for an ice cream break in Malibu.

Alanis Morissette leaves her home in Los Angeles with her hubby Mario and their 4-month-old son Ever.

Gwen Stefani heads out to Primrose Hill giving her son Zuma a push in the stroller in London, England.

Sean Combs aka Diddy takes his twin daughters D'Lila Star and Jessie James to the Westfield Mall in Century City, Calif.

Jennifer Garner makes her way out actor Adam Sandler'­s home with Seraphina who holds on to a balloon and has a painted face.

Katie Holmes and Suri spent a little time in the hotel pool and it looks like Holmes was trying to teach her little lady how to swim.

Rebecca Gayheart goes for a ride with daughter Billie Beatrice, spending a fun filled mother daughter day at the park in Los Angeles.

Mark Wahlberg and wife Rhea Durham take little Michael Wahlberg out shopping in Los Angeles.

Gavin Rossdale chases after son Zuma on the beaches in Malibu. He and Gwen Stefani spent their Memorial Day with their boys having some fun in the sun.

Rebecca Gayheart shops with darling daughter, Billie Beatrice in Los Angeles.

Halle Berry takes an after school walk with daughter Nahla Aubrey in Los Angeles. The little overall clad artist colored her mom a picture and carried a pink cartoon backpack!

Little Zuma Rossdale showed his American spirit as he dressed up in a Captain America costume while on a Ralphs run with his nanny in Los Angeles.

Violet Affleck is ready for the 4th of July as she sports some red and white stripes during a playdate with mom, Jennifer Garner, and a friend.

Nicole Kidman was all smiles as she arrived in Sydney, Australia holding hands with daughter Sunday Rose and baby Faith in her arms.

Halle Berry is a proud mommy as her daughter Nahla makes her way across the monkey bars at a local park.

Jennifer Garner gives her youngest daughter Seraphina a lift while out shopping.

Angelina Jolie exits Grauman's Chinese Theatre after the "Kung Fu Panda 2" premiere, holding the hands of two of her six kids, Shiloh and Maddox.

John Travolta steps out with his little man, Benjamin.

Marcia Cross takes her twin girls, Eden and Savannah to the Santa Monica Pier where they had a blast riding the rides.

What a fashionable mommy/daughter team! Milla Jovovich daughter Ever are spotted at LAX on their way to Paris.

Rebecca Gayheart spent the day in the park with hubby Eric Dane and their daughter Billie in Hollywood.

Tiffani Amber Thiessen takes chubby cheeked baby girl, Harper Renn for a walk in New York.

Usher grabs the hand of his little mini me, son Raymond V, as the pair leave a vegetarian restaurant.

Ellen Pompeo pushes her sweet little girl Stella on the swings, when the mommy-daughter duo stopped at a local playground in New York City.
Follow The Purple Fig on Twitter: www.twitter.com/thepurplefigmag