How You Can Make A Difference In The World
The word "legacy" can mean different things to different people. To some, it means passing on wealth to their children. To others, it means ensuring their name lives on. In the end, leaving a legacy all comes down to being remembered, to making sure our lives counted for something that won't soon be forgotten. Here are five ways you can be remembered.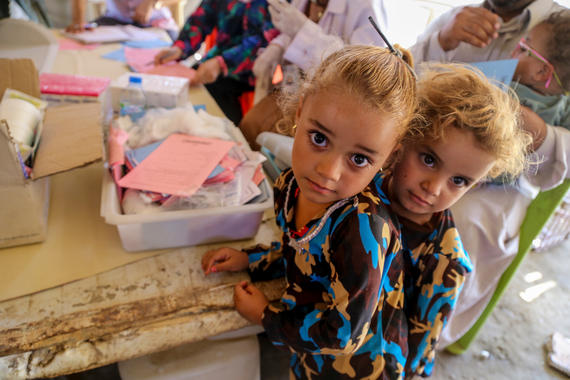 Five ways to leave a legacy:
1. Serve others: Most of us are luckier than we realize. We have a house to sleep in, food on our plates, and friends and family to pass the time with. Take the time to count your blessings and you may just find a bit more time to share that richness with others less fortunate than you. Whether it's volunteering at a local hospital or community organization, or even something simpler like smiling at a stranger on the street, you never know just how big an impact your actions could have on others.
2. Mentor someone: There are few better ways to be remembered than by passing on your knowledge and experience to others. By sharing what you know and what you have been through to the next generation, you'll not only be remembered by those you mentor, but you'll be helping them achieve their own dreams. Supporting others on their road to success is one of the best ways to leave a lasting legacy.
3. Support causes you care about: Donating to a cause that you're passionate about is a sure fire way to leaving a lasting impact on others. For instance, if you care about children, supporting organizations like UNICEF that work to help the most vulnerable children survive and thrive is a great way to continue giving back even once you're gone. By leaving a gift in your will, you can celebrate your life by knowing you will be helping children caught up in conflict, disaster, or poverty have the chance at a better life. It's a gift that keeps on giving.
4. Create results: It's never too late to pursue your passion, to strive for your own success. When you build something that matters, something that works, something that helps society -- when you create results -- those results live on well after you're gone. Provide value to the people around you and your contributions will make a difference in the world.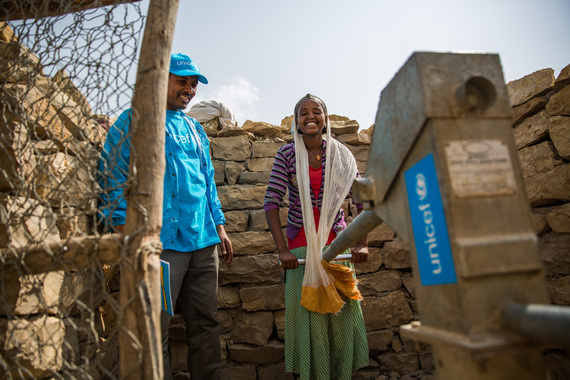 5. Leave no regrets: When you think of those who have already passed on, who do you think of? Is it those people who were so afraid of making a mistake that they never took a chance at something new? Or is it the people who took risks, who pursued every passion, who left no stone unturned during their life that stand out? Be one of those people. Live with passion and leave no regrets. Your legacy will speak for itself.
For more on legacy giving visit www.unicef.ca or call Jackie Jones at 1-800-567-4483 ext. 8852.
Follow HuffPost Canada Blogs on Facebook
ALSO ON HUFFPOST:
Volunteering With Your Family
Introduce your children to books that encourage compassion and generosity toward others. Try "The Lorax" by Dr. Seuss for its message about the environment, "The Legend of Bluebonnet" by Tomie De Paola for its focus on sacrificing for others, and "Something Beautiful" by Sharon Wyeth, which is about seeing beauty in the unlikeliest places. Biographies about inspiring figures ("Martin's Big Words: The Life of Dr. Martin Luther King, Jr." by Doreen Rappaport) can also spark important conversations on how they can pitch in.

A great way to get your family invested in volunteering is to use it as a way to explore their interests and talents. Are they into sports? Volunteer to coach a youth league or help them start a collection of unused gear to donate to a school or organization in need. Are they crazy about animals? Pitch in at a pet shelter or with an animal welfare organization. To foster an even deeper sense of togetherness, participate in activities that explore your family's heritage, whether it's volunteering at a museum or reading stories at your local community center.

What sparks excitement in a teenager may provoke boredom or confusion in your grade-school child. Try to turn younger children on to volunteering by starting with simple visit to a food bank or clothing drive where they can sort items. Alternatively, you can help them start an ongoing collection (glasses, old cell phones, etc.) to donate. For older children, activities that connect to their interests and skills will help them develop their talents, stay out of trouble and serve others.

It's too easy to lose out on the real spirit of the holidays when you're caught in a whirlwhind of materialism. How about finding a way to make your holiday about slowing down and spending time with your family? There are plenty of food banks, hospitals, homeless shelters and retirement homes that welcome volunteers on holidays like Thanksgiving and Christmas. It's a great way to establish a ritual of volunteering with your kids that could well extend through the rest of the year.

Even if your family can't devote a whole day to volunteering, incorporate giving as a routine. Make service both a long-term commitment and an everyday occurrence. And the benefits are long-lasting: According to Tanisha Smith, a national director of volunteer services for Volunteers of America: "Two-thirds of youths who volunteer become active adults who volunteer."

We admit that it's a hard sell to get your kid to sacrifice the allure of the traditional birthday party, but Volunteer Guide has some great pointers for making volunteering -- and fun! -- the main attraction. Encourage guests to donate a small sum to a charity of your family's choice in lieu of an extravagant gift. And instead of useless party favors, kids can leave knowing that they've made the world a little brighter, whether they've written a letter to a sick kid or planted a tree.

Volunteering is a great opportunity to model good values and have important conversations with your kids. Make it meaningful by asking them questions before, during and after: What do they hope to get out of this day of service? What did they learn? Go to DoingGoodTogether.org for more great discussion-starters.
Follow UNICEF Canada on Twitter: www.twitter.com/UNICEFCanada