A DIY For Keeping Your Vodka Icy Cold This Summer
Sometimes, ladies and gentlemen, a picture really is worth 1,000 words. This scathingly brilliant idea is brought to you by the folks at Iceberg Vodka, who combine pristine water harvested from icebergs off the coast of Newfoundland with triple-distilled neutral spirit made from sweet corn grown in Ontario.
A friend of mine who shall remain nameless tried it. It was all fun and games until she started sobbing that she wanted to know how many icebergs had to die so she could have those seven martinis. Just goes to show -- moderation in all things, my dears, especially when they're of the icy alcoholic beverage type. Still, great idea, no?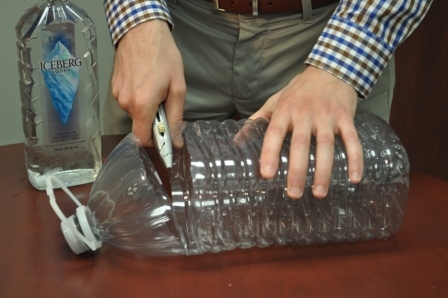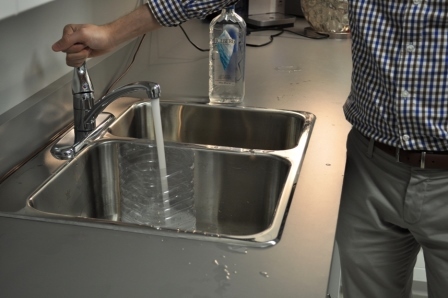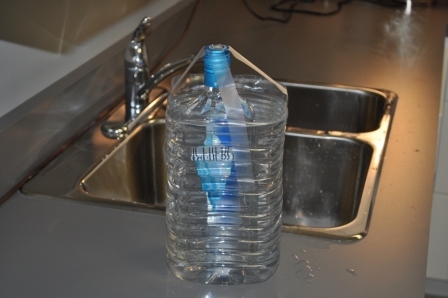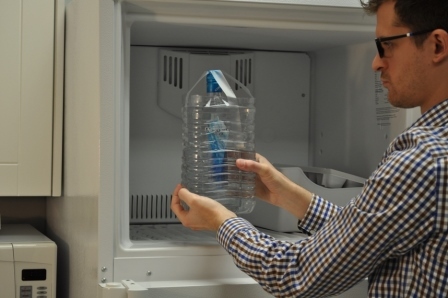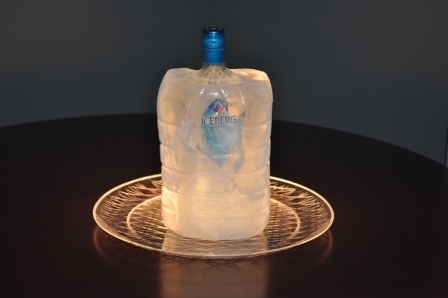 Get the Michelada recipe from Honestly Yum

Get the Blackberry Caipirinha from Food52

Get the Apple Flower Cocktail recipe from A Beautiful Mess

Get the Sparkling Grapefruit Sangria recipe from How Sweet It Is

Get the Tom and Ginger recipe from Food52

Get the Fig Thyme recipe from Honestly Yum

Get the Basil-Vodka Gimlet from Food52

Get the Singapore Sling recipe from A Beautiful Mess

Get the Dragonfruit Limeade Cocktail recipe from A Beautiful Mess

Get the Grilled Cherry Sour from Verses From My Kitchen

Get the Honeyed Peach Melba Bellinis recipe from Food52

Get the Lotus Cocktail recipe from Food52

Get the Watermelon Basil "Bramble" Cocktail recipe from A Spicy Perspective

Get the St. Germain Mojito recipe from A Beautiful Mess
Follow Vicky Sanderson on Twitter: www.twitter.com/vickysanderson