5 Ways To Boost Brain Power And Finally Concentrate At Work
Do you have a hard time getting motivated at the office? Feel like you just can't concentrate? You're not alone. The good news is that you can do something about it.
There are a few simple strategies borrowed from psychology that can actually help you improve the way your brain functions.
Here are five cognitive strategies to enhance your brain power (and productivity).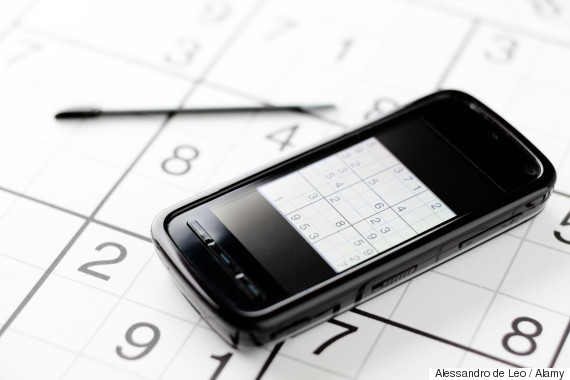 Exercise your brain
Most of us are familiar with the old saying, "if you don't use it, you lose it." Well, the same goes for our brains. Psychologists have found links to improved cognitive functioning for certain activities and tasks following frequent use of brain games.
Brain games are based on the psychological concept of neuroplasticity, meaning our brains are capable of growth through the formation of new neuronal connections. Essentially, completing a few games each day challenges the brain by stimulating various centres that correspond to specific functions, such as short-term memory, information processing, attention and language fluidity.
Though there are mixed reviews on web-based games (they can contribute to sedentary screen time), there is no denying the science backing them up. The key is to stay active and continue to challenge yourself by switching up the game once you notice an improvement. Just as our muscles need to be challenged in order to grow bigger and stronger, our brain should be stimulated in new and diverse ways.
Our brain should be stimulated in new and diverse ways.
Try the Pomodoro technique
Concentration is essential in most professions, and can often mean the difference between productivity and procrastination. It's possible to maximize concentration levels by using the Pomodoro technique, a psychological strategy that gradually enhances your attention span.
By using the Pomodoro technique, you are essentially completing an interval-training workout for your brain. Start by using the timer on your cellphone or computer and work for 25 solid minutes with no distractions. When the alarm signals, you to take a five-minute break. Repeat this three times and then take a longer break for 20 to 30 minutes. You will have worked intensively for two full hours while also respecting your body's need for frequent, short breaks.
Regular use of this technique can help develop your attention span, allowing you to give projects and tasks undivided focus for longer periods.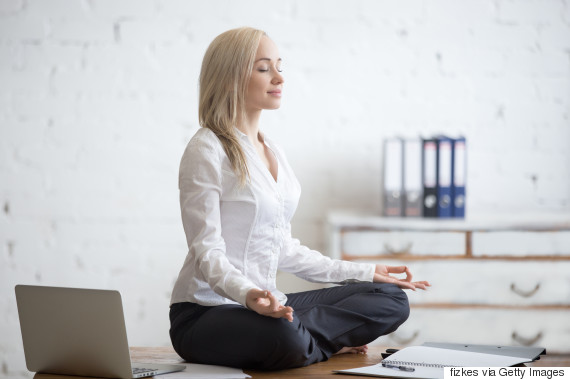 Do mindful meditation
It is also possible to extend your mental functioning by adopting meditation techniques. Meditation is the practice of undisturbed, non-judgmental acknowledgment of thoughts and emotions without actually reacting to them.
Researchers at Harvard have noted that meditation reduces stress and anxiety, and is correlated with improved memory and mental clarity. This can help retain and analyze information, enhance decision-making skills, and decrease work-related stress and conflicts.
Simply put: implementing a few minutes of meditation into your day -- whether it's before breakfast, at your desk or even in bed at night -- could significantly improve your mental well-being, productivity and output.
Forgo the GPS
Many people use smartphones or GPS devices to navigate their way around road closures and traffic jams. Scientists, however, have discovered that a dependence on technology for wayfinding could actually be detrimental to brain function, hindering our spatial awareness and orientation.
Creating "mental maps" actually exercises areas in the brain called the amygdala and the hippocampus, which control spatial memory and long-term memory, respectively. Something as simple as your commute to and from work, or finding that new lunch spot without google maps, can help to keep your brain active and functioning optimally.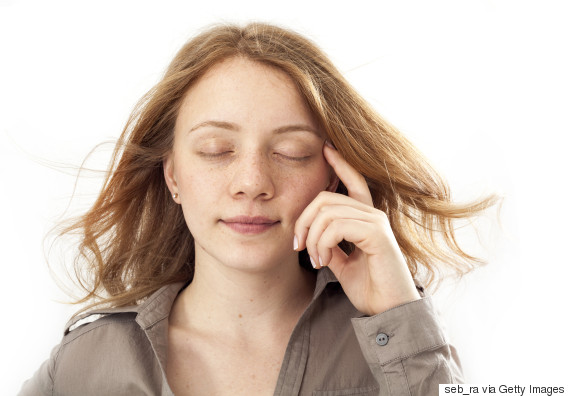 Visualize success
Neuroscience research has highlighted the impact visualization can have on learning new physical and mental skills. By maximizing the brain's visual-spatial centres, visualization can improve information retention and recall and language learning.
When you need to learn new information or understand a new concept, combine it with a mental image. Instead of a single centre of the brain working to store this data, multiple areas will be activated; this increases the odds that the data will imprint in your mind and connect with other ideas already stored, making it easier for you to remember it later on.
Key takeaways
In summary, it's possible to enhance your workplace productivity through cognitive strategies borrowed from psychology. By incorporating brain games, concentration techniques, meditation and visualization (and by cutting back on Google Maps), you can improve your work output by actually improving your brain's efficiency.
- Follow Workopolis on Twitter
- Sign up for the Workopolis Weekly newsletter
Follow HuffPost Canada Blogs on Facebook
Also on HuffPost:
How To Maximise Your Brainpower
Top tips from Maximum Brainpower: Challenging the Brain for Health and Wisdom, by Shlomo Breznitz and Collins Hemingway.

"Chess, bridge, and difficult puzzles all stimulate the brain. The problem with most puzzles, however, is that they often have underlying patterns that the brain quickly figures out. Crossword puzzles, Sudoku, and other mental games quickly lose their ability to stimulate the brain and hence their ability to keep you cognitively fit. The beauty of chess and bridge is that both provide increasing levels of difficulty as you become more skilled. Both are difficult to truly master; as a result, they provide continual mental stimulation. That is always the goal: to find ways to keep the brain continually involved - not let it become lazy."

"The more education you have - no matter when in your life you get it - the more cognitively fit you will become. The main benefit of college is that it provides more interesting and challenging career choices. College also tends to match you with better educated life partners and a more affluent lifestyle, both of which offer more stimulating leisure activities. If your college work was not optimal, or you did not attend college, pursue as many educational opportunities as possible later in life. Whether job related or for personal edification, ongoing education will build cognitive strength that will benefit you later on. Early is better, but it's never too late."

"Playing a musical instrument or learning a new language - or taking up either again after many years' absence - is a marvelous way to stimulate the brain. By challenging the brain in ways totally unrelated to everyday life, difficult new skills stimulate brain growth. Even though young people generally pick up music and language and other skills much faster than adults, adults may benefit even more, precisely because they have to work harder mentally to achieve the same results. The increased cognitive abilities carry over to other aspects of life and work."

"The more challenging your life work, the more stimulated your brain becomes, and the greater cognitive reserves you build. These cognitive reserves protect against mental decline as you age. Whether the occupation primarily involves people (sales, human resources, etc.), things (construction, manufacturing, etc.), or data (financial analysis, software programming, etc.), the most important thing is the overall complexity of the occupation and the number of years that you do the complex work. In the workplace itself, you should seek the most difficult assignments. Such work not only prepares you for senior positions in the company but also builds cognitive strength. The cumulative impact of education and challenging work is staggering--reducing the odds of Alzheimer's by as much as two-thirds."

"Going new places is one of the most stimulating things you can do for your mind. Travel incorporates many of the other nine elements: exposure to new locations, sights and sounds; exposure to new people, culture, and (often) language; more and different kinds of physical exercise. But you don't have to travel the globe; even hikes and campouts or trips to nearby towns will do. Just someplace different. Perhaps more than anything, travel gets you out of your ordinary routine and your ordinary experiences. It stimulates the brain in every way imaginable."

"The only thing that builds neurons in the brains of adults is learning. By definition, learning is the mastery of something new. The most critical element for keeping the brain healthy is to take on new challenges and experiences. This includes doing familiar things differently. Something as simple as taking a new route to work (or riding the bus if you normally drive) is beneficial. Another tack is to avoid routine activities as much as possible. If your job is humdrum, find ways to automate it so you can tackle more challenging work that often goes undone. Most companies have learned that the way to improve quality and productivity is to engage workers--usually through self-managed teams. These organizations not only perform better by getting the best of everyone's ideas, but the individuals benefit cognitively. Boredom is a sure sign that you are becoming cognitively flabby."

"Just as you need regular exercise for your body, you need regular exercise for your brain. Daily life does not provide enough stimulation or mental variety to keep the brain at its mental peak. Computer-based cognitive training programs provide the same "toning" benefits to the mind that good exercise programs provide to the body. These programs should include individualization and a steady increase in difficulty as you improve. Such programs should be scientifically validated. The goal of cognitive training is not to get better on computer tests or games but to improve your actual functioning in the real world."

"Whether it is having dinner with old friends or getting to know new people, socialisation is one of the most important aspects of keeping cognitively fit. The main reason is that human relationships are so complex and subtle that they require great mental attention and flexibility. Plus, the social activity itself can be quite stimulating - a quiet conversation over coffee, intellectually engaging talk at a book club, or a physical activity such as golf or a hike in the woods. The people who maintain their cognitive abilities the best through life are those who maintain a high degree of interaction with the world and the people around them."

"This closely relates to novelty. The greater the variety of your activities, the better it is for the brain, because every different thing you do stimulates the brain in different ways. The brain will benefit more if you tackle different kinds of leisure activities than if you become expert at any one. The brain will become stronger if you take different kinds classes, such as math and English, than if you take similar kinds of classes, such as math and physics. If your work is primarily data oriented, then your brain will benefit the most if you do something with people outside of the office, and vice versa. Seek to do as many different kinds of things as you can, in as many different ways as you can."

"Strangely enough, physical exercise itself stimulates the growth of neurons in the brain. No one is certain why. One theory is that people form new brain cells in preparation for a new environment. Jogging down a tree-lined street or on a treadmill in a fitness club may trigger the same biological response as when human ancestors once prepared to track game or explore the far horizons. Studies show that the more you work your body, the more you grow your brain! And the healthier you are, the more likely you are to tackle other activities that also stimulate the brain. Exercise is also good for "shaking out the cobwebs" in the middle of a hard day at work--both stimulating the brain and changing the mental context, giving the chance for new ideas to pop up."
Follow Workopolis on Twitter: www.twitter.com/Workopolis