Our Mental-Health System Can't See Canadians With Developmental Disabilities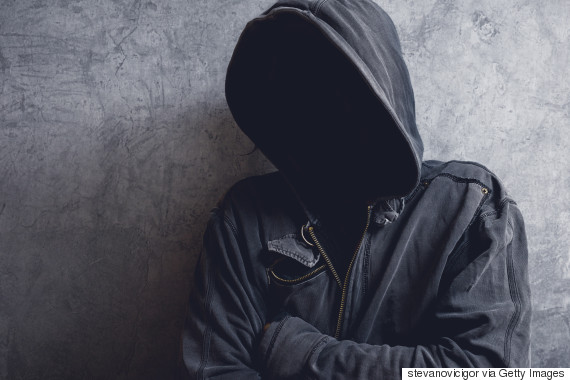 By Yona Lunsky and Rob Balogh
With the recent federal commitment to increase mental health funding across Canada, we need to turn our attention toward a group of individuals who are currently invisible within Canada's mental health system -- a group that has some of the greatest needs for mental health services and supports, yet is rarely acknowledged or targeted in mental health efforts.
Those with developmental disabilities, which includes Down syndrome, fetal alcohol syndrome and autism are rarely recognized in mental health statistics, policy priorities, education and training or even clinical practice.
Their health needs are often not adequately addressed -- and our inability to "see" this population is costing the health system enormously.
There was a time when this population was not "seen" within mainstream mental health initiatives because they received their care in a separate system, primarily through institutional care. But with the closure of institutions and an emphasis on community inclusion over the last several decades, those with developmental disabilities are expected to access physical and mental health care, like everyone else, in their home communities.
Unfortunately, their health needs are often not adequately addressed -- and our inability to "see" this population is costing the health system enormously.
In August of 2016, the Ontario Ombudsman released "Nowhere to Turn," a disturbing report following a four-year investigation about the care and treatment of adults with developmental disabilities. The report found frequent emergency department use and lengthy hospitalizations as well as homelessness, incarceration, family burnout and cases of abuse and neglect.
Although mental health was not the focus of the investigation, it was clear that poorly addressed mental health issues led to many of the social and health problems highlighted in the report.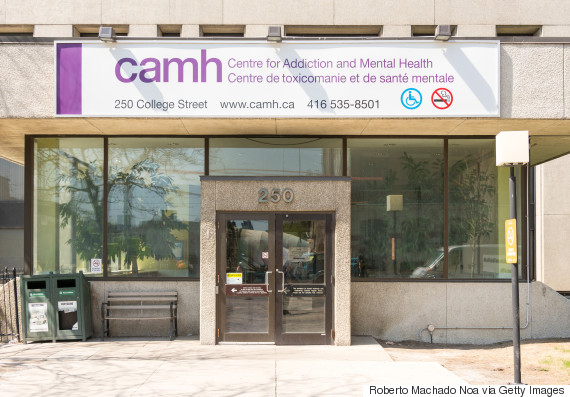 Entrance to CAMH, or Centre for Addition and Mental Health in Toronto. (Getty)
Similarly, recent research from the Centre for Addiction and Mental Health (CAMH) and Institute for Clinical Evaluative Sciences (ICES) in Toronto shows that 45 percent of Ontario adults with developmental disabilities are diagnosed with a psychiatric disorder and at least six per cent have an addiction.
Perhaps because of the complexity of their health needs -- both physical and mental health problems are prevalent -- this group is more likely to have repeat emergency department visits and to be re-hospitalized than other individuals. This is a sign that the connection between community and hospital-based care for those with developmental disabilities is not what it should be.
A national study of hospitalizations, published in the Canadian Journal of Psychiatry, found that psychiatric hospitalizations accounted for almost half of developmental disability hospital admissions.
Sadly this complex and vulnerable population is also often treated by mental health and general health providers who are unfamiliar with their disabilities and frequently do not feel comfortable working with them
The majority of those with developmental disabilities hospitalized for psychiatric issues were youth and young adults, in stark contrast to what was observed in those without these disabilities whose psychiatric hospitalizations tended to occur later in life.
Sadly this complex and vulnerable population is also often treated by mental health and general health providers who are unfamiliar with their disabilities and frequently do not feel comfortable working with them. Indeed, the training of health care providers on the mental health needs of this group is very limited in Canada.
So what needs to be done to help policy makers finally "see" this invisible population and to support the mental health system address their needs?
As a start, since we know that adults with developmental disabilities are prone to mental illness and addictions, our mental health promotion efforts need to include them.
We should be investing in screening for mental health issues and early intervention in this population and we should play an active role in helping those with developmental disabilities obtain an accurate diagnosis and receive accessible evidence-informed treatments and supports. This would also mean that all mental health care providers require some basic skills and knowledge to support those with developmental disabilities.

Repeated emergency visits and lengthy hospitalizations could be reduced or avoided if we delivered more extensive outpatient-based mental health care to those in need. Across the country, mental health and social service sectors must work together, especially once someone in this population is hospitalized, to plan for safe discharges with the appropriate mental health supports in place.
Since we know that adults with developmental disabilities are prone to mental illness and addictions, our mental health promotion efforts need to include them.
Finally, the phrase "nothing about us without us," should be kept in mind.
A quality patient oriented solution means those with developmental disabilities and their families need to be at the table alongside other groups with mental health or addiction expertise.
It makes good policy and good economic sense to ensure individuals with developmental disabilities are included in mental health plans, strategies and funding going forward.
It's time their needs were seen -- and met.
Dual diagnosis resources for patients, families and clinicians can be found at https://www.porticonetwork.ca/treatments/disorders-qr/dual-diagnosis

Follow HuffPost Canada Blogs on Facebook
Also on HuffPost:
9 People Who Have Changed The Conversation Around Mental Health
Don't be fooled by Terry Bradshaw's demeanour on NFL broadcasts; even tough guys like the Super Bowl-winning former quarterback have struggled with depression. The ex-Pittsburgh Steeler opened up about his struggle with the illness in 2004, and how he had difficulty "bouncing back" after a divorce. "With any bad situations I'd experienced before — a bad game or my two previous divorces — I got over them. This time I just could not get out of the hole." He has also talked openly about his struggles with memory loss, which resulted from concussions he sustained in his playing days.

In "Silver Linings Playbook," Bradley Cooper played Pat Solitano, a Philadelphia man struggling with bipolar disorder after being released from an institution. Cooper admitted to knowing very little about the illness before the role, but he has since spoken openly about mental health, talking about veterans dealing with PTSD in a speech at the MTV Movie Awards, and attending the White House's National Conference on Mental Health in 2013. At the conference, he talked about how a friend was diagnosed with bipolar disorder, and how people dealt with it by not talking about it. Cooper encouraged delegates to "[help] people understand that they're not alone, that the thing they're feeling, it probably has a name."

Last year, as Robert De Niro's film "Silver Linings Playbook" was in theatres, he broke down crying while talking to Katie Couric about his father's difficulties with bipolar disorder. "I don't like to get emotional, but I know exactly what he goes through," he said of the film's character Pat Solitano (played by Bradley Cooper). De Niro's public discussion helped to show how families also suffer when people close to them experience mental illness.

Canadian Olympic medallist Clara Hughes is among the most prominent voices speaking out about mental health in the Great White North. The speed skater and cyclist, who is the only person to ever win multiple medals in both the Summer and Winter Olympics, has been open about her struggles with depression, which have been present throughout her athletic career. Hughes took that experience and channeled it into a job as spokesperson for Bell Let's Talk, an initiative that aims to end the stigma around mental illness. She cycled across Canada for 11,000 kilometres as part of "Clara's Big Ride for Bell Let's Talk," which triggered a conversation around mental health from coast to coast to coast. Hughes visited 105 communities and 80 schools and youth groups as part of the ride.

Michael Landsberg, host of TSN's Off the Record, cuts an energetic figure on TV. But in 2010, he went public about his struggles with depression in a TSN special alongside ex-NHLer Stephane Richer in an effort to let men know that it's OK to talk about it. The special triggered as many as 30 emails, all of them from men, Landsberg told The Toronto Star. Years later, he helped a woman who tweeted at him about her plans to kill herself. Landsberg found the woman and sought help for her from the police.

Actress and singer Demi Lovato did not have a strong relationship with her father, but when he died, she went public about both his and her own struggles with mental illness. She also established the Lovato Treatment Scholarship, which helps to pay for people's treatment.

As a figure skater, Elizabeth Manley did Canada proud by winning a silver medal in ladies' singles at the 1988 Winter Olympics in Calgary. Prior to the 1984 Sarajevo Olympics, she experienced a series of unfortunate events. Her coach left her, she ended up training in the U.S. away from those closest to her, and her parents divorced. Manley gained weight and her hair fell out. She was diagnosed with a nervous breakdown and depression. Manley has since become a spokeswoman on mental health issues. She told her story in her 1990 autobiography "Thumbs Up!" and organized "Elizabeth Manley and Friends," a 2012 benefit show whose proceeds went to teen mental health initiatives.

Who can forget Amanda? The 15-year-old from Port Coquitlam, B.C. jumpstarted a whole new discussion on bullying and mental health after she went public with allegations of harassment in a heartbreaking video that was posted on YouTube. Then on Oct. 10, just over a month later, she killed herself. Her death sparked an outpouring of emotion from around the world, and prominent voices such as B.C. Premier Christy Clark cited her in speeches at We Day 2012 in Vancouver. Her mother Carol Todd also set up a trust fund at Royal Bank of Canada, which would raise money for young people living with mental health issues.

In 2006, Margaret Trudeau, ex-wife of former prime minister Pierre Trudeau, went public over her struggle with bipolar disorder, and how she used marijuana to cope with it. She has spent subsequent years since giving speeches about the condition, telling packed audiences about her highs and lows. Her book "Changing My Mind" details her life as it's been affected by the disorder and offers advice to others who live with it.