Canadians Have Named The Coolest Communities In The Country
Written by Elisa Krovblit
Every city has its hotspot -- the coolest community, the hippest 'hood. It's the place where the stylemakers go, where the trendsetters do their thing. It's about knowing where to go, where to be seen. The area may evolve over time, as it becomes more mainstream -- as the vibe trickles down into the masses and mainstream knowledge. The "cool" may move to a less popular destination, and those that want to be "in the know" follow.
So how do those cool communities compare? Here is the consensus, but if you've got your own ideas, or your favourite neighbourhood didn't make the list, take YPNextHome's Great Canadian Neighbourhood Survey to add your faves as contenders!
Toronto: West Queen West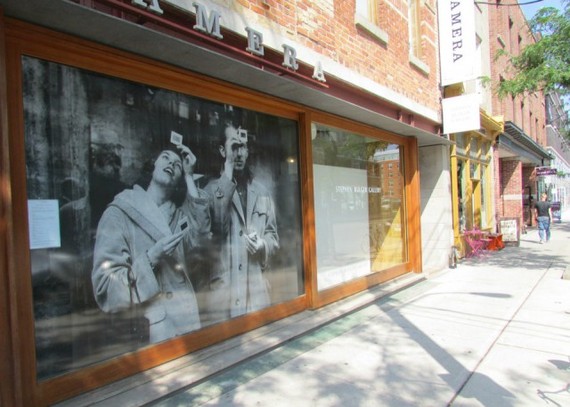 Queen West has long been the home of Toronto's scene. It sprawls along Queen West for miles and spills into side streets and alleys with unsigned entrances to places so avant garde that you need to know exactly where to go in order to find them. Bars and lounges cater to the cutting edge, where DJ beats and busy crowds find each other late into the night. 
Queen West has its staple of bars and music venues that have endured over the ages, like The Horseshoe and The Cameron House. There is a huge selection of restaurants, and patios here are just made for people-watching, like the Black Bull and The Rivoli. While the main drag of Queen West will always have its allure, it's become more mainstream and the epicentre of cool has migrated west -- to West Queen West -- a continuation of the community just a bit further out of the way of the downtown strip.
While still undergoing gentrification, the area has come alive with the old stores and dilapidated buildings having new life breathed into them and becoming the new urban destination. West Queen West makes the grade and was recognized by Vogue magazine as the second-hottest neighbourhoood in the world!
Montreal: Pointe St. Charles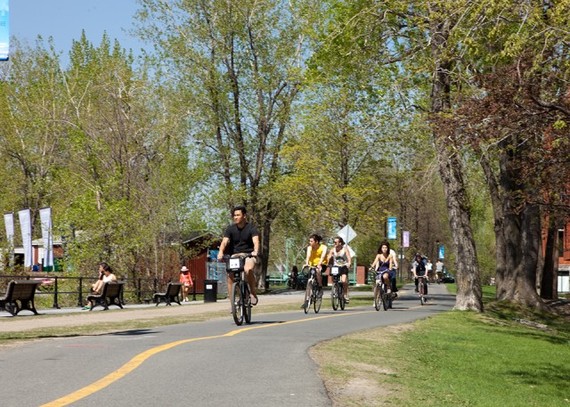 A village within the city, Pointe St. Charles -- The Point -- is an old Irish neighbourhood with amazing new bars and restaurants. On the water, this quiet community has been gentrifying and becoming the hot new destination. It's got the Marché Atwater just over the bridge, and new businesses, bars, cafes, restaurants, lounges, boutiques and stylemakers are moving in, renovating old spaces and building new ones.
Ottawa: Hintonburg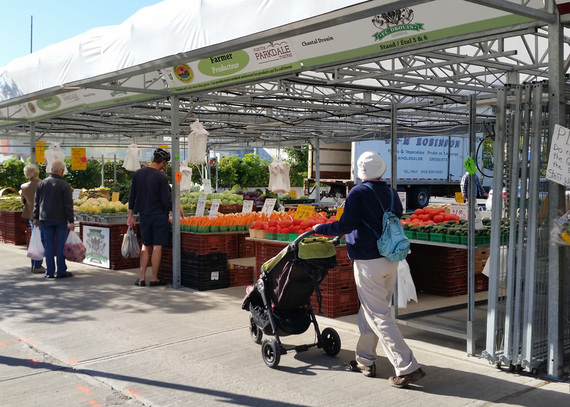 The country's capital has some cool power. There are quite a few neighbourhoods that everyone goes to when they go to Ottawa, but the one to watch for is Hintonburg. Originally established as a small blue-collar community, Hintonburg has gone through hipster gentrification.
Now you're more likely to find the most perfectly roasted coffee bean than you are to find inner-city grit. A charming and tranquil community, its denizens trade in the artisanal, there is a strong movement to the process, of providing quality, originality and integrity over big brands and cheap eats. The Hintonburg Happening is a community celebration to recognize its artisans, artists, performers and community residents. Food, drink, style, design -- the nine-day festival showcases what this community prides itself on being.
Calgary: 17th Ave. SW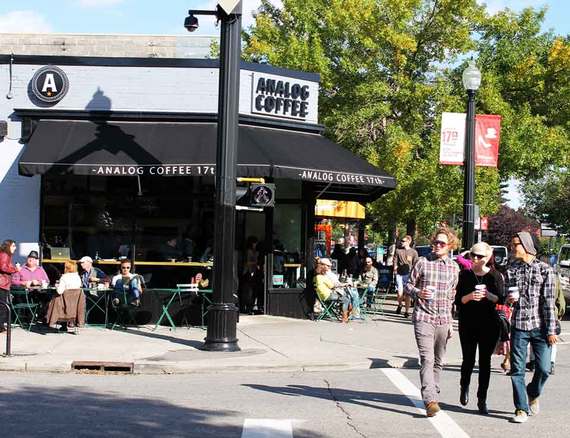 There's a coolness about 17th Ave., and everyone knows it. It has a lot going on, especially when it comes to the best restos, lounges and dining. From foodies to shopping to nightlife and a little bit of everything in between, a stroll down 17th Ave. keeps it real. It's a bit rock 'n' roll, a bit streety and a bit hipster all in one. It's a fun, vibrant area and those that call it home or claim stake to its strip usually have the personality to match. Full of independents, each shop, each business and each flavour brings a unique feel to the community. People are trying to go beyond the average and embrace individuality. 
Vancouver: Fraserhood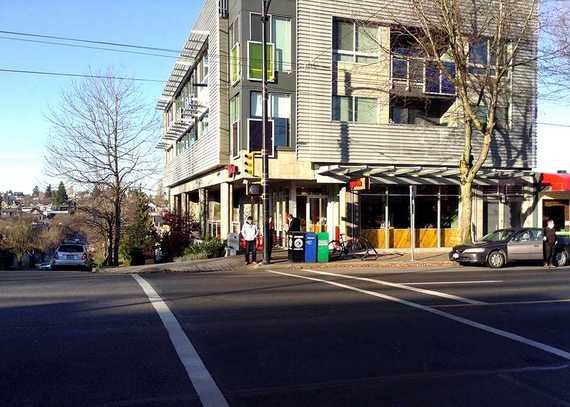 With Main Street becoming just a little bit "yuppified," Fraserhood takes its place as the current hotspot and coolest community. Part of the larger Kensington-Cedar Cottage, the whole area's got some interesting things going on, but Fraserhood is at the centre of it all. With the trendiest restaurants and people-watching places that are made to be seen, Fraserhood has the cachet -- and this is where the cool kids are at these days. From its working class roots, it's grown into an authentic and richly colourful community, where you'll find gorgeous artisan pizza, great indie clothing, some spectacular design and some great indie culture developing.
Take the Great Canadian Neighbourhood Survey:
  Create your own user feedback survey
Originally posted on YPNextHome.ca
Follow HuffPost Canada Blogs on Facebook
MORE ON HUFFPOST:
Canada's Most Endangered Places
The church in Lamont County, Alta. was built in 1925. National Trust for Canada says it is in "dire need of repair." Unless the funds required to save it are raised, "it will be lost like so many rural places of faith on the Canadian Prairies."

This lighthouse in Collingwood, Ont. was built in 1858. In 2003, it was deemed unsafe and decommissioned, according to the charity. Despite a $400,000 investment to repair its exterior, the lighthouse was abandoned in 2005 and "without swift action, is unlikely to survive many more winters."

National Trust for Canada says these lands in Saskatchewan are at risk because of the provincial government's plans to sell them to private owners.

Though the country once had up to 6,000 of the structures peppered across rural areas, the Trust says less than 14 per cent of them remain. "While some have been saved through creative new uses, every year more and more of these rural landmarks are lost forever."

This penitentiary in Laval, Que., opened in 1873, was the country's only francophone correctional facility, according to the charity. "Though the abandoned buildings were a popular filming location and open for tours, in 2007, the site was closed to the public after mold was found in its walls," the Trust's website states. "Since then, the former prison has languished with no clear plans for its future. With no investment and very little maintenance, this National Historic Site is wasting away."

This "modernist gem" in Edmonton was opened in 1967 and closed in December 2015. The Alberta government submitted a request for proposals to come up with a plan to turn it into an "open green space." "An adaptive use of this high-quality and much loved building is surely the more sustainable choice," the charity says.

This Belleville, Ont. building was part of a school for deaf students founded in 1870. The Trust says although the building's exterior is in good condition, it "may be paved over for parking spaces."

The charity says "relentless development" is threatening the neighbourhood and rising rent is pushing long-time residents out. "Without better control on new development and efforts to sustain local businesses, Chinatown's unique character will be lost," the organization says.

The Trust says this building in St. Stephen, N.B., completed in 1887, is getting "demolished by neglect." The town council voted in favour of its demolition in February 2016. That plan was ditched after a public outcry, "but the future of this National Historic Site remains in question."

This "handsome" structure in Harbour Grace, N.L., which included a jail and a jailer's house, was built in 1830. The building has been in "bad repair" because of deferred maintenance. The province's latest budget "condemned this building to an uncertain fate," according to the charity.
Follow YPNextHome on Twitter: www.twitter.com/YPNextHome