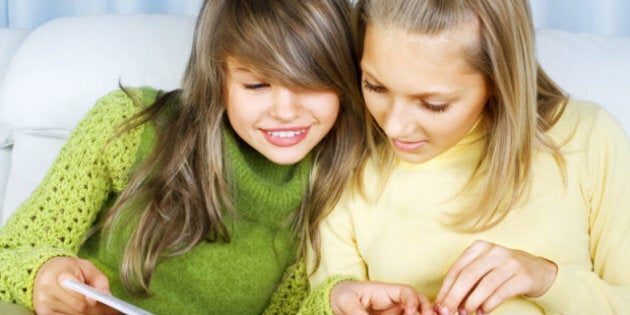 Magazine covers seem to be getting sexier. And while the models gracing the pages are seemingly showing more and more skin, they also seem to be getting younger. Kaia Gerber, daughter of supermodel Cindy Crawford and Rande Gerber, is the latest baby-face to land a modelling gig, becoming the new face of Young Versace -- the Italian brand's label for kids.
We've seen Thylane Blondeau pose seductively for French Vogue, Prada use underage models in a 80-second promotional video and 17-year-old Dakota Fanning grace the cover of Cosmopolitan magazine (looking oddly airbrushed). Though Bonnie Fuller, former editor-in-chief of the girly magazine, is urging prudes to get their "knickers out of knots," others, are calling on the fashion industry to be cautious about what they expose children to.
Whether you think Weider or Rocha's take is prudish, it's becoming clear sexualized images and exploitation of young girls is not only having negative consequences on the children who pose for millionaire designers, but also for the children who see the ads.
So what do you think: Should magazines be banned to kids under 18 and should teen girls stop modelling for big-time designers? Or is it all a matter of parents setting firm boundaries on what their children view, buy or read? Let us know on Twitter.
Check out some of these Photoshop-abused ads/magazine spreads -- several including children. Mon dieu!