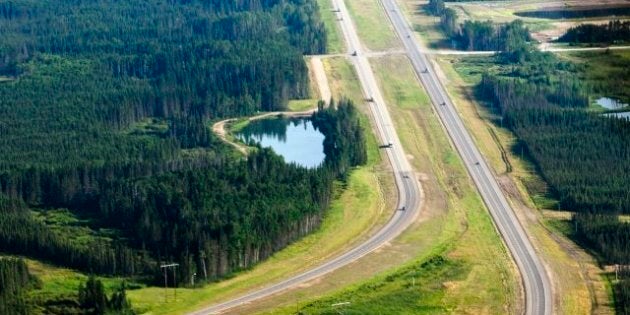 The Alberta transportation department said that the road will open around noon Monday, but warned drivers that there may be delays of up to 45 minutes for southbound traffic as northbound traffic clears the twinned stretch and moves from the existing lanes to new lanes.
Despite the government's promise to expedite the twinning project, Lelievre believes it should be done sooner.
"That highway [is] as dangerous in the summer as winter," said executive director Dan MacLennan.
"So we want to encourage people not to go and we're part of the coalition for a safer 63 and we want to walk the talk."
Alberta residents are lobbying for faster twinning of the southern portion of the highway, as well.