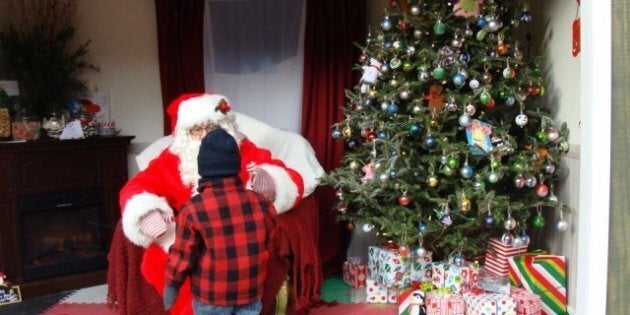 Upon meeting the boy on Wednesday, the Santa at the Lowe's Toronto Christmas Market compared his plaid coat to Paul Bunyan's. And he didn't stop there, according to the child's mother, Mary Trent.
"Then he said, 'Oh, you're wearing a Toronto Maple Leafs tuque, you shouldn't be wearing that, they suck.' At that point, I took my son and told him we should go, Santa isn't being very good today," she said.
"I have a 3 year old and the reason we went there was for him to see Santa. SANTA WAS A JERK! My son waited in line during a cold and snowy afternoon and the first thing Santa told him was that his thick GAP black and red jacket made him look like Paul Bunyan. Then he also pointed out my son's Toronto Maple leafs winter toque and said he shouldnt be wearing that and that the Maple leafs suck!" she wrote.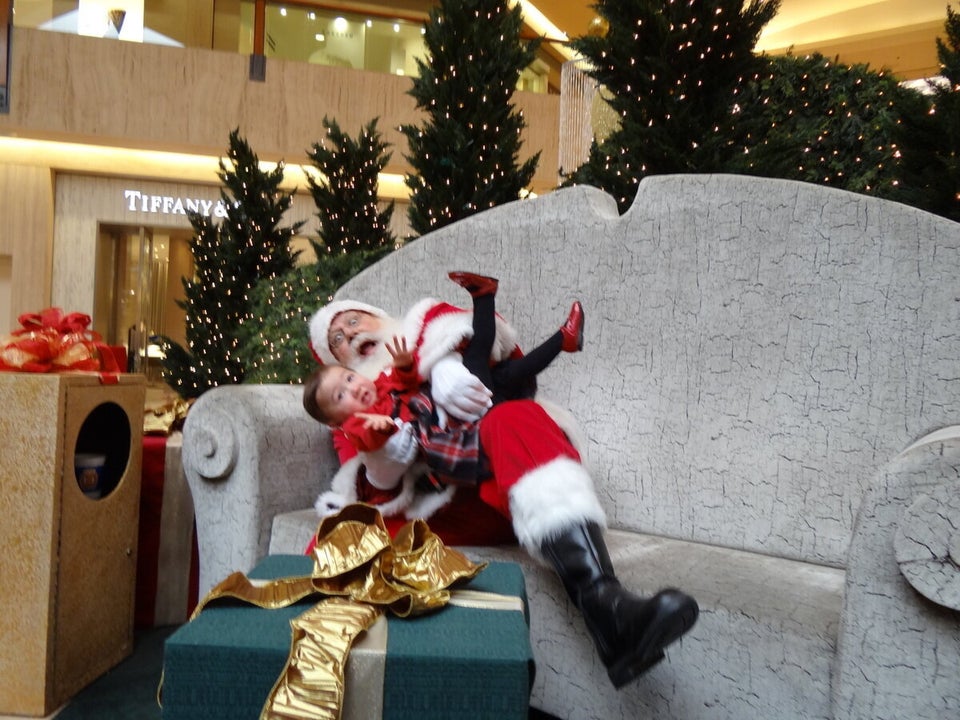 Kids And Babies On Santas Lap