 Alberta police may soon be able to seize your cellphone if you are caught distracted driving with it.
Last Thursday the B.C. Chiefs of Police Association passed a motion requesting more power be given to police, allowing them to temporarily seize the cellphones of those caught texting or talking while driving.
"I would have to look at the constitutional implications and also whether it has had the desired effect of reducing distracted driving in other jurisdictions," Denis told the Calgary Sun.
The motion also proposes that distracted drivers caught a second time have their phone confiscated for 24 hours. Subsequent violations call for longer phone seizures - up to five days.
No jurisdiction in North America currently allows police to confiscate the devices of distracted drivers.
"It is still so common to see people using their phones while driving," Graham told the Vancouver Sun. "Now drivers text in their laps and they think they're fooling people."
Story continues after the slideshow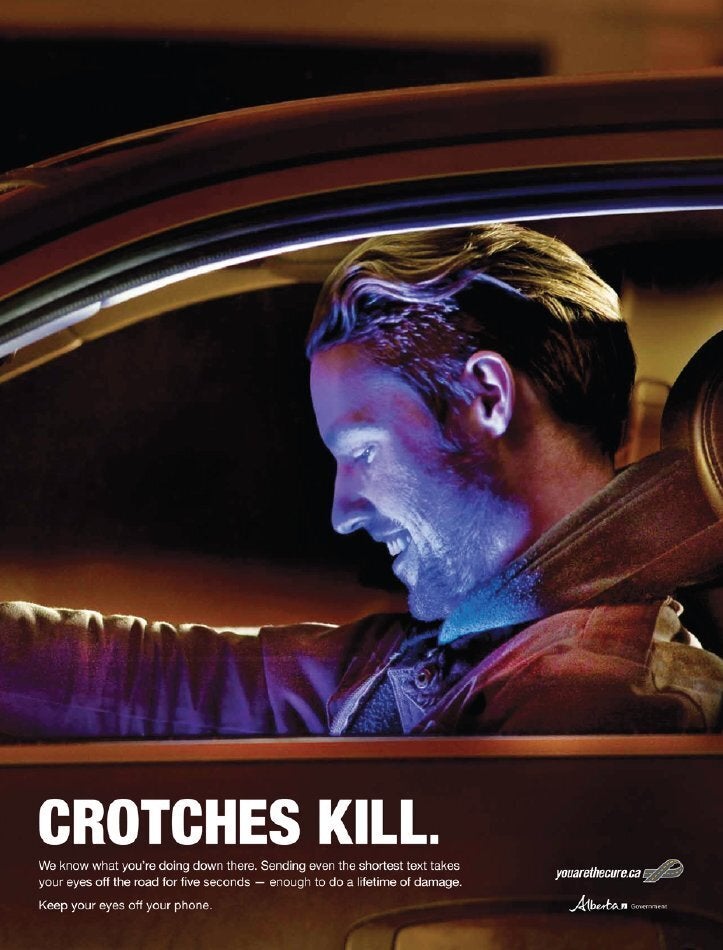 "I think the practicality of seizing a cell phone and expecting that particular person is not going to have access to another one may be a problem," Sgt. Tony Simioni explained.
Calgary Police Association president Howard Burns says he will wait and see what happens in B.C. before making any moves to adopt a similar strategy in Alberta.
"If B.C.'s initiative actually reduces distracted driving, it may be worth considering for those who flagrantly disregard Alberta driving laws," he told the Calgary Sun.
Last month, Alberta launched the Crotches Kill campaign; a $380,000 series of ads meant to combat distracted driving on Alberta roads.