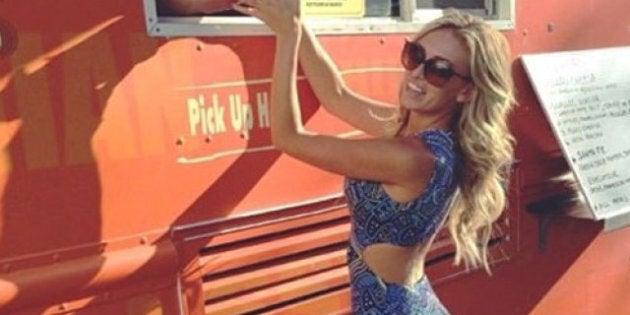 But this time, Wayne Gretzky's daughter may be taking dad's advice.
The 24-year-old socialite/actress/model/singer posted a photo of herself on Instagram on March 25, not in a bikini, but in a slinky printed dress with a cut-out that showed off her lower back.
Gretzky captioned the photo "Meals On Wheels," a reference to her buying what appears to be a hamburger and french fries. So that's how she keeps her slim figure!
We can't help but think that maybe Paulina is in fact hiding an itsy bitsy bikini under that dress. After all, she is known for owning more than a dozen thanks to all the photos she shares with her fans. (And those are just the ones we know of).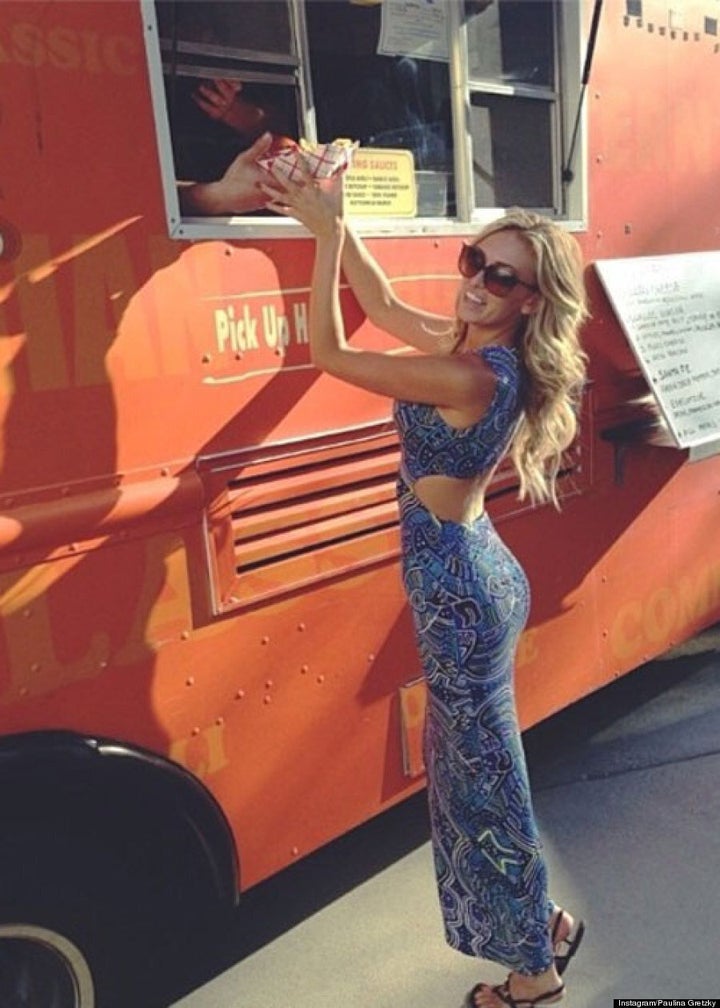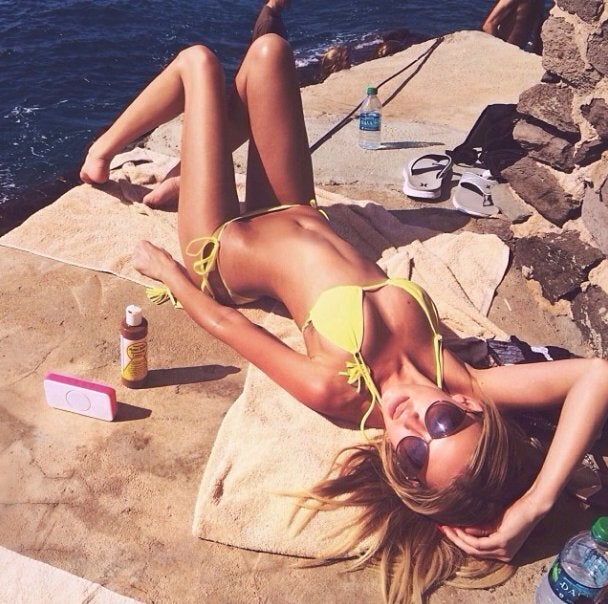 The Many Bikinis Of Paulina Gretzky