Emilia Clarke may play a warrior on the hit HBO show "Game Of Thrones," but the Khaleesi is more of an English rose in real life.
The beautiful 26-year-old, who has become a fan favourite portraying the Mother of Dragons, Daenerys Targaryen, wore a stunning nude-colour lace Versace dress and matching Nicholas Kirkwood heels on "Late Night With Jimmy Fallon" on April 1.
No togas for Emilia!
The real difference between Clarke and the Khaleesi is the hair; On "Game Of Thrones" she sports long, braided white-blond tresses but Emilia has naturally dark locks. Either way, she looks gorgeous.
Clarke isn't the only one to look almost unrecognizable off-screen. Her "Game Of Thrones" co-stars Sophie Turner (Sansa Stark), Maisie Williams (Arya Stark) and Gwendoline Christie (Brienne) took turns posing on the red carpet last week looking completely different from their characters.
Clarke, who recently split from boyfriend Seth MacFarlane, hasn't been spotted with a new boyfriend- yet. Are we the only ones who hope that somehow she will get together with Kit Harrington aka. Jon Snow?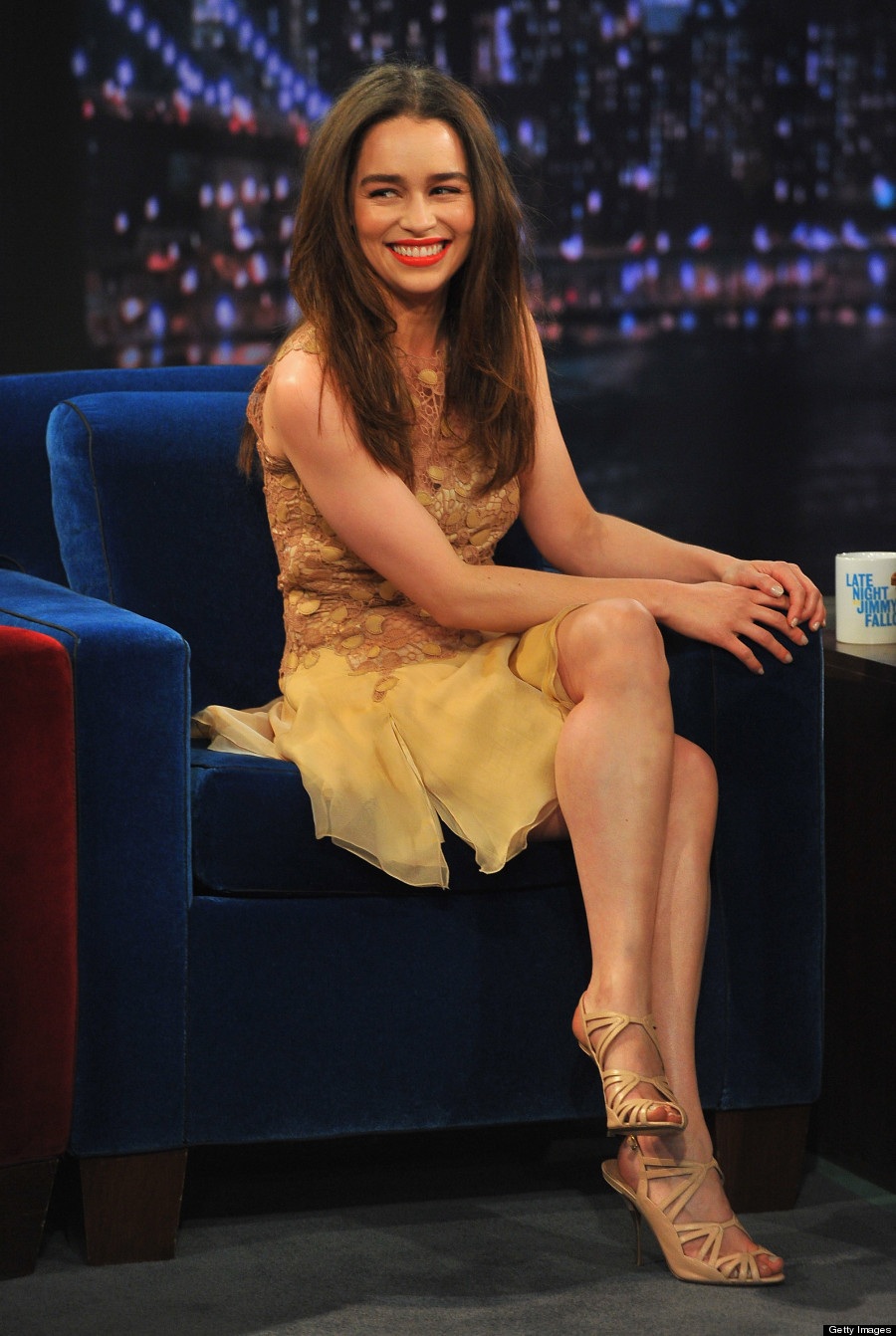 Emilia Clarke as Daenerys Targaryen on "Game Of Thrones":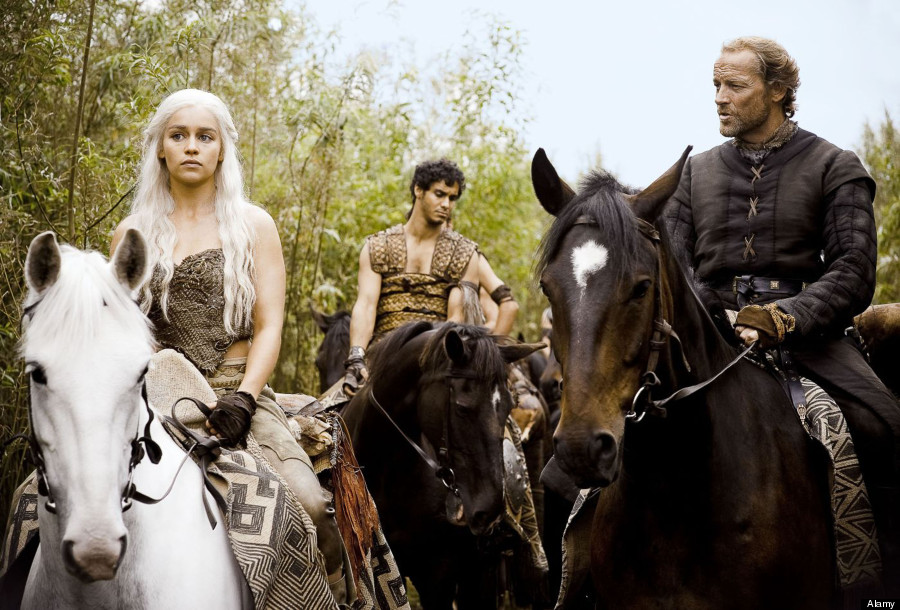 Also on HuffPost