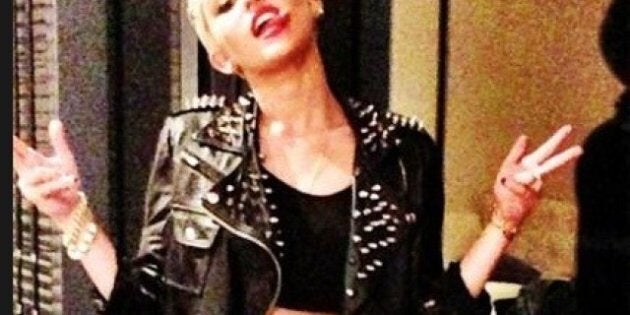 Miley Cyrus is determined to show us she's all grown up from her former Disney star self.
The 20-year-old singer/actress took to Twitter over the weekend to display her increasingly punk rock style, tweeting photos of her and a gaggle of friends acting silly for the camera in skimpy, rocker-inspired outfits.
Cyrus flaunted her toned tummy in a crop top, baggy black shorts, stiletto sandals and a studded leather biker jacket, sticking her tongue out and throwing up peace signs for a posed photo and tweeting, "Girl in boys clothing. ♦♦♦"
Visibly absent from the photos was her engagement ring, given to her by reportedly on-again-off-again fiancé Liam Hemsworth.
Check out the photos below and tell us what you think of Miley's punk rock look.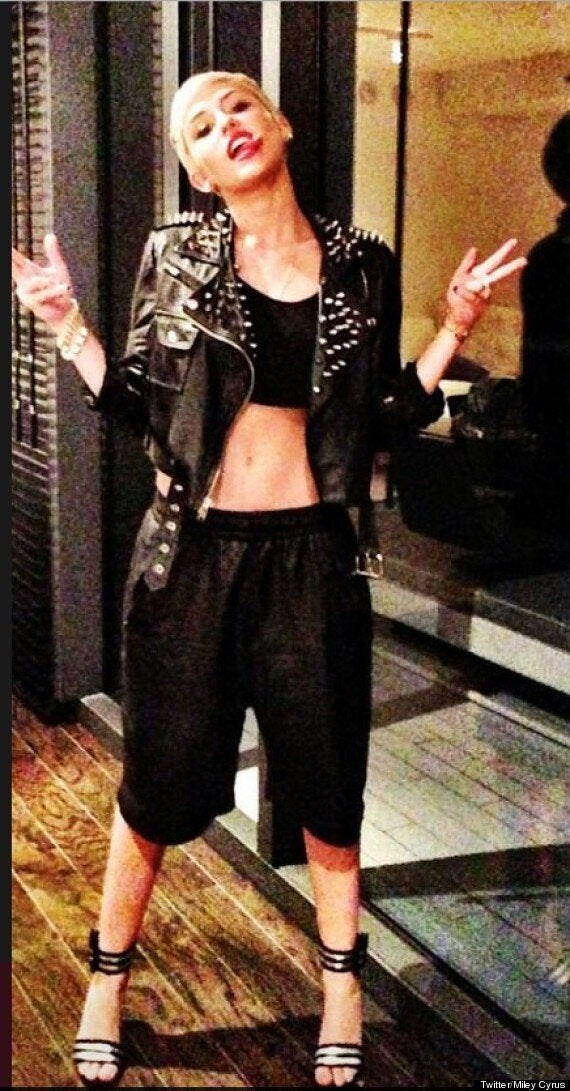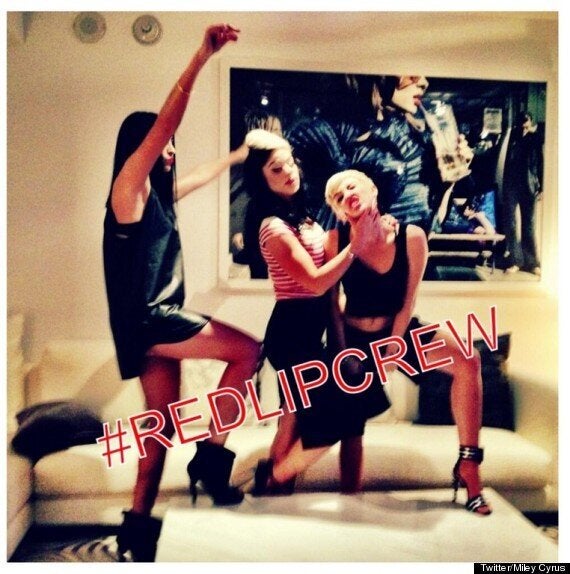 Take a look at Miley's recent style transformation: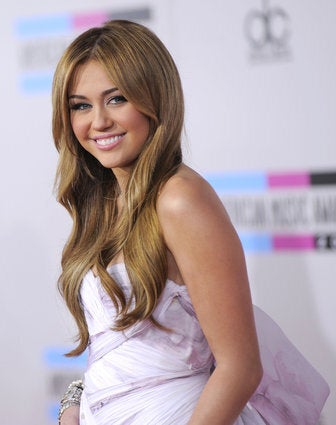 Miley Cyrus' Transformation