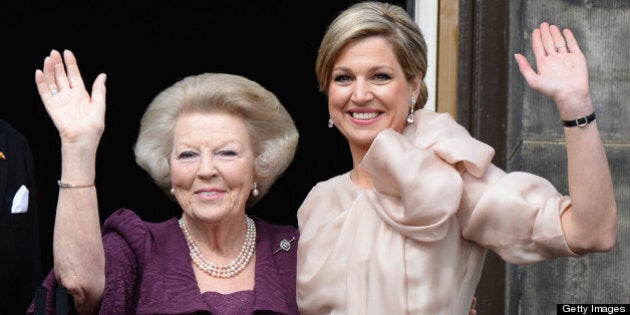 Former Queen Beatrix abdicated the throne after 33 years as ruling monarch which cleared the way for her 46-year-old son, who is the first Dutch male monarch in more than a century.
The 41-year-old wore her blond hair in a chic updo with a low bun and swept bangs, which revealed her diamond drop earrings.
But Queen Maxima isn't just a pretty face. The Dutch royal studied economics before she met her Prince and worked for Deutsche Bank in New York. Maxima also worked as the UN Secretary-General's special advocate for inclusive finance. This Queen's got brains!
We can't wait to keep tabs on this blond beauty's style.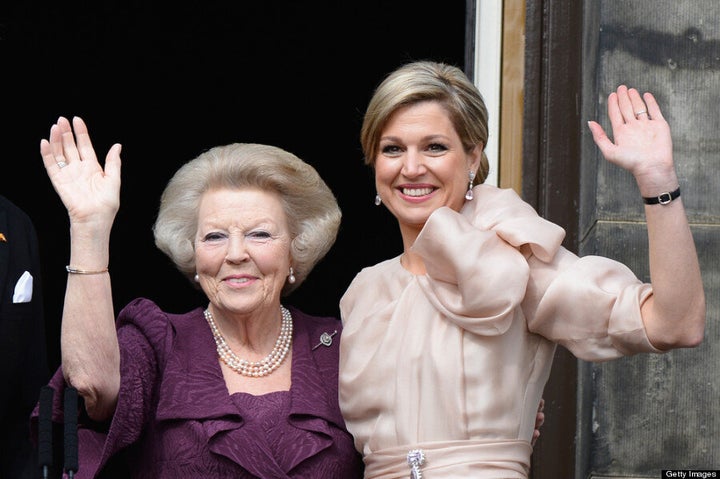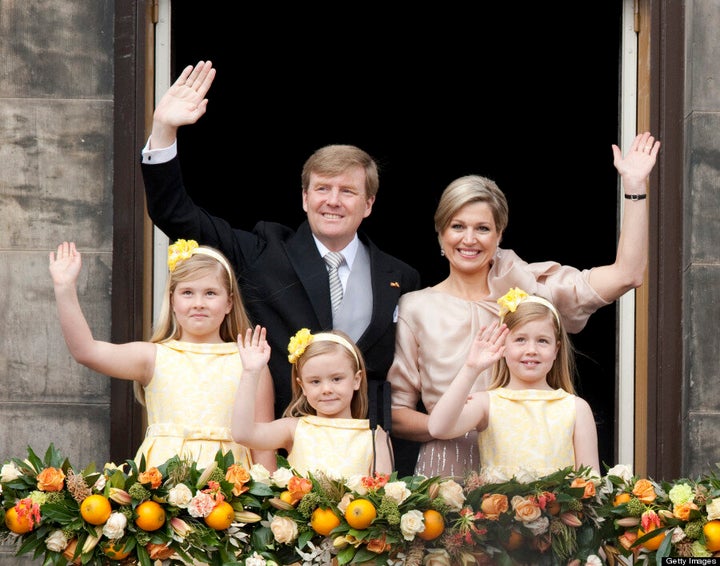 Maxima's most iconic looks: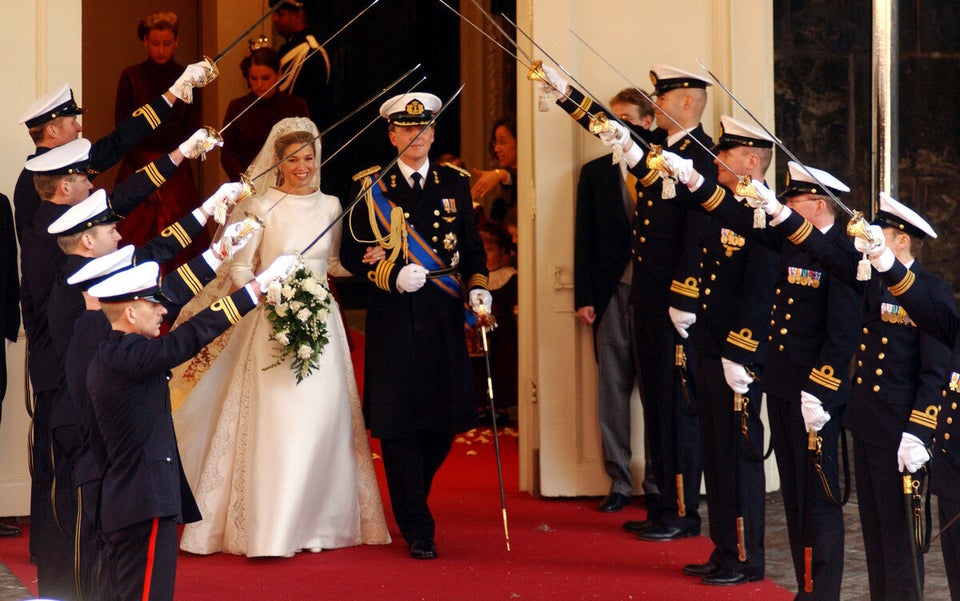 Queen Maxima's Most Memorable Looks