Carly Rae Jepsen/twitter
Do redheads have more fun?
"Call Me Maybe" singer Carly Rae Jepsen is putting that theory to test with her new red hair!
The Canadian tweeted a photo of herself showing off her new auburn locks; a huge change from her naturally jet-black hue.
Carly tweeted: "I've always wanted to go red!"
Fans of the 27-year-old cutie don't have to worry that their girl is changing too much; the "Kiss" singer is still sporting her trademark fringe, although she's vamped it up with soft waves and a sexy half updo.
Carly seems to be growing out of her bubblegum good-girl phase; the B.C.-born hottie showed off her gorgeous bod in an ethereal white dress and lace-up booties.
We first got a glimpse of Jepsen's evolving style at the 2013 Juno Awards when she wore not one, but two sexy outfits that included panty hose held up by safety pins and short shorts.
But even though Carly's style is changing, we will always remember her as the cute Canadian who likes to pitch a baseball.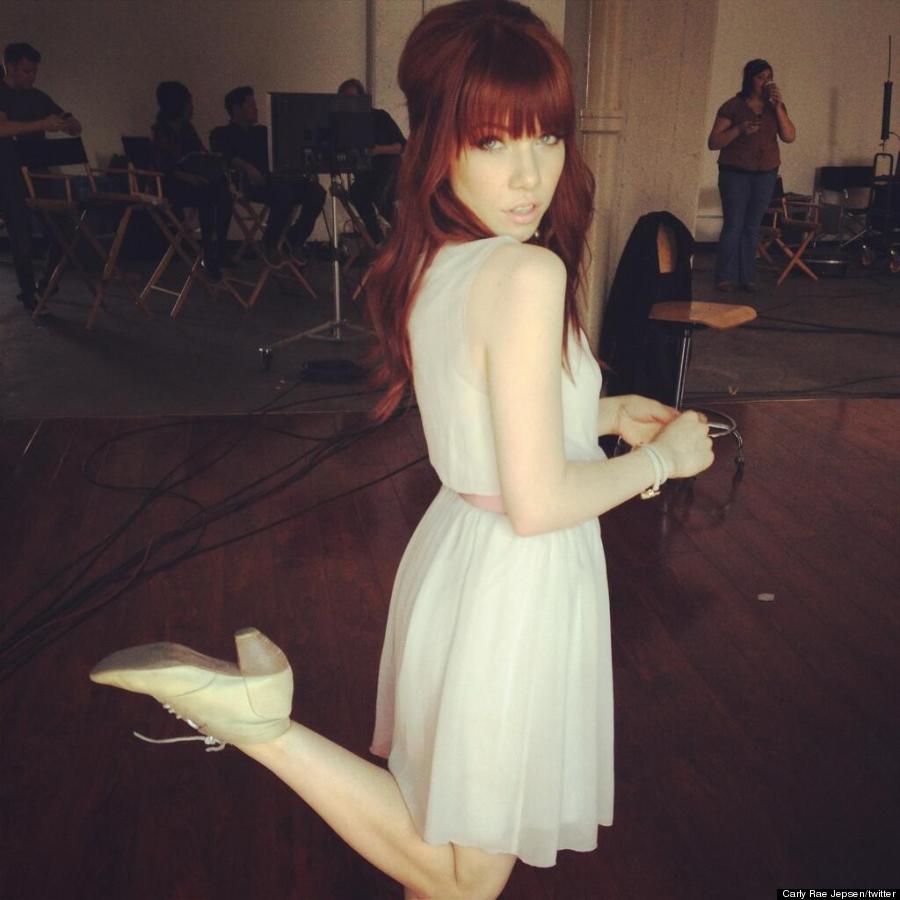 Carly Rae Jepsen's style evolution:
Carly Rae Jepsen's Tween-Leaning Style