Sharon Stone brought a bit of Las Vegas to the 2013 Cannes Film Festival.
Sporting a dress that has the two Gs (glitz and glamour), the "Basic Instinct" actress gave some star power to the "Behind the Candelabra" premiere on Tuesday.
The 55-year-old stunner wore a beaded blue Roberto Cavalli gown which had a very low neckline, revealing Stone's famous cleavage. And it wouldn't be a proper, over-the-top outfit without some dazzling jewelry, which Sharon had on in spades with a multi-strand emerald and diamond necklace. (Girl, you're looking good!)
It's not surprising then that the "Casino" star overshadowed "Behind the Candelabra" actors Michael Douglas (who plays the late Vegas entertainer Liberace) and Matt Damon. (Although we admit it's hard to compete with someone as gorgeous as Stone.)
We're happy to see a middle-aged woman celebrity look so healthy and foxy. Stone has been on a style high recently; she made all 20-somethings green with envy when she wore a figure-hugging white dress at the beginning of May and she showed fashionistas how to look stylish at the airport back in April.
What do you think of Sharon Stone's dress?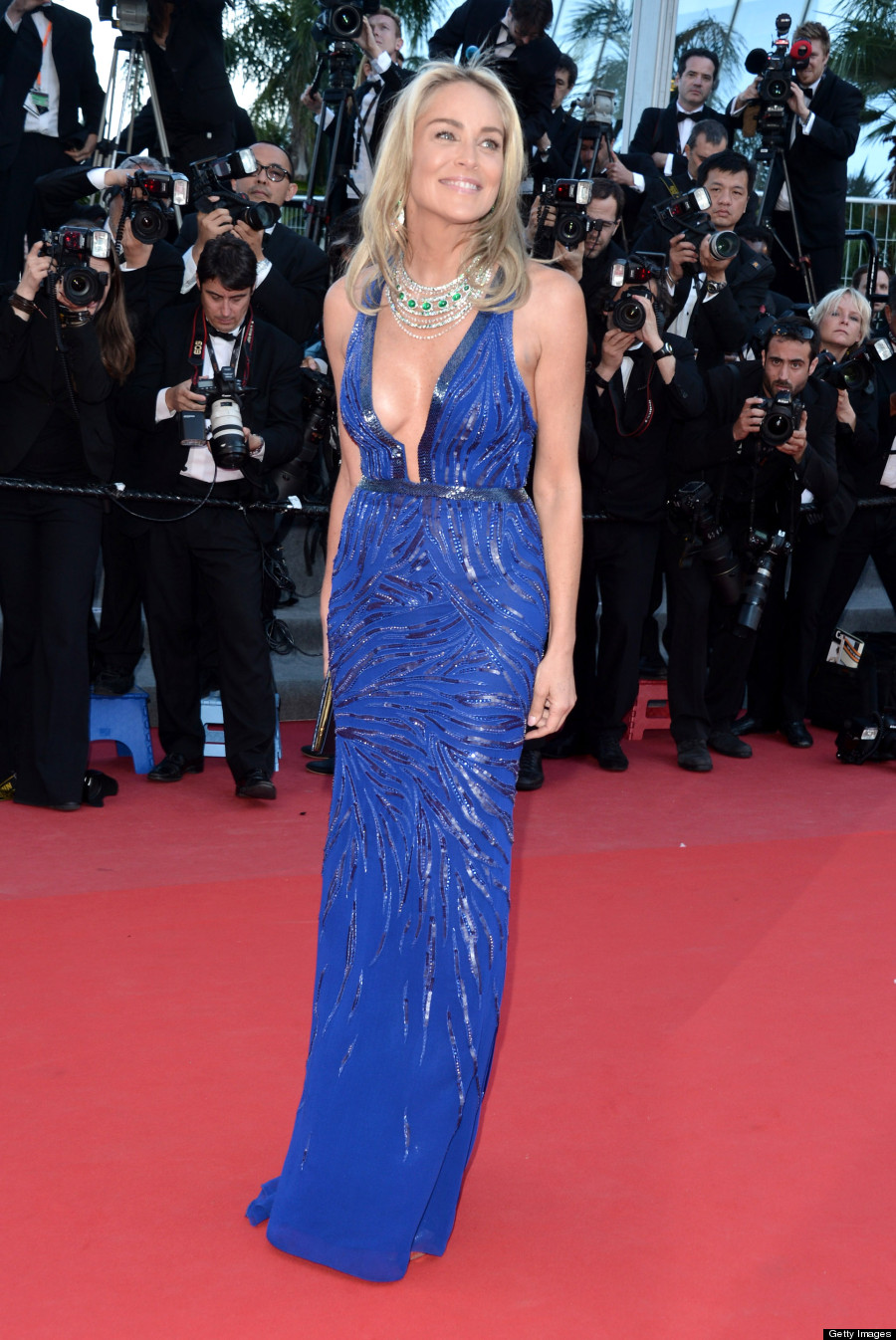 See more Cannes red carpet fashion: