Selena Gomez may or may not be Justin Bieber's girlfriend right now but the singing sensation looked as if she didn't have a care in the world while visiting Toronto on Thursday.
The 20-year-old stopped by MuchMusic headquarters on Queen Street for an interview and a performance in front of dozens of screaming fans sans her on-off lover Biebs.
However the "Spring Breakers" star got a bit carried away when she got dressed that day. Selena wore one too many trends including a knit crop top sweater (which showed off her enviable toned tummy), suspenders which hung off her pants and '90s style office trousers. Fortunately, the cutie made the look her own by accessorizing with white strappy sandals, black nail polish and red lips.
Selena even showed off her lightened tresses! (Doesn't everyone go lighter when summer is calling?)
We were kinda hoping to see Gomez's bestie, Taylor Swift, accompany the star, if only to watch Swift make more hilarious faces. Guess Bieber has to be around for that to happen!
Selena, it's time for an intervention from your friends at HuffPost Canada Style: Move on from Justin and find yourself a new guy! (Preferably not younger dudes like Jaden Smith.)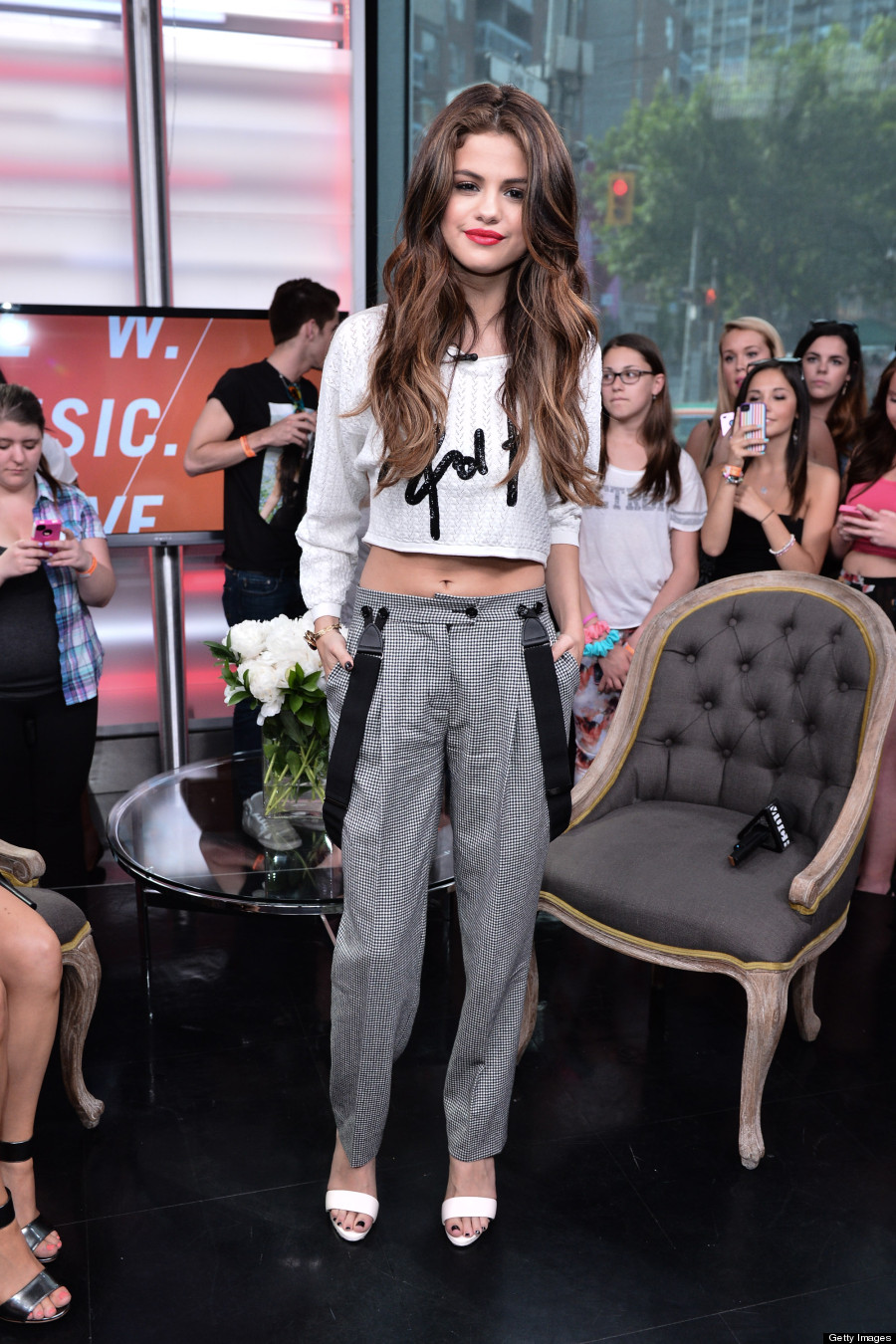 Selena's so cute!