King's Investigative Workshop
Nova Scotia's system to provide housing for persons with intellectual disabilities is overburdened and bureaucratic and governments keep promising to fix it. As journalism students in the investigative workshop at the University of King's College discovered, our most vulnerable citizens are essentially warehoused.
A SYSTEM IN CRISIS
Nancy Walker's partner had never seen her so upset. She had cried through the entire meeting with her son's social worker, and would continue to cry "pretty much for the whole year. Every single day."
This isn't what she'd wanted. This isn't what she'd wanted at all.
Ben James, her 19-year-old boy-becoming-man, had severe autism. He was in public school and had improved his communication by using picture-and-words systems and new technologies available for autistic people on iPods. He loved swimming, went bowling once a week and thrived at his recycling centre job.Walker had dreams for him.
But James could be violent. The six-foot-two, 230-pound teenager's kicks, scratches, bites and head butts were nearly always aimed at his mother. Despite the stronghold that was his bedroom – reinforced walls, double studding, a Plexiglas window and a steel door – Walker still had to find ways of avoiding her son's demands, and physical outbursts when they weren't met.
She took to long drives around their Halifax neighbourhood "looking" for things he wanted but really just waiting for him to fall asleep. She was rarely home, where she had a partner and another child pining for her attention. Walker realized she had a choice between two evils: Either she would have to leave the home, or James would.
At that tearful meeting with the social worker, Walker agreed to have James placed at the Quest Regional Rehabilitation Centre in Lower Sackville, N.S., just outside Halifax. She had not yet seen the facility, but when she did, she thought she had chosen the greater evil.
James has been living at Quest since 2009, and Walker no longer cries as much.
Now she is just angry.
She is angry that her son, as a person with a developmental disability, will never have the same opportunities as his 17-year-old brother.
She is angry that he is deprived of a home-like environment, of the basic freedoms in life and of the opportunity to grow. And she is furious at a system that allows that to happen.
There is a housing crisis in Canada preventing people with intellectual disabilities, fully 900,000 people according to the Canadian Association for Community Living, or two per cent of the country's population, from leading normal lives. In Nova Scotia, the system has been under strain for more than a decade. And unlike other provinces that have moved more quickly to house people with intellectual disabilities in smaller, home-like facilities, Nova Scotia has chosen to keep larger institutions such as Quest open and, in some cases, even to expand them.
Story continues under gallery.
Far more than most provinces, Nova Scotia has chosen to warehouse its most vulnerable citizens.
There is not enough room in the system for all of the people who need a place to live. They languish on waiting lists that are hundreds of names long. Their families, in turn, must support them with scant financial, caregiving or community programming resources. Eventually the families get too old or sick to do it, making the situation for their relatives in rehab even worse.
With so little room, placements are driven by crises. These crises, in turn, lead to inappropriate placements that only exacerbate individuals' disabilities and sometimes cause mental health issues.
It is a bureaucratic system driven by policies, not people's needs. And in the instances where policy would help to improve lives – in properly licensing, regulating, staffing and overseeing housing options – the system falls short.
Successive provincial governments have known all about this crisis and have repeatedly promised to fix it. The current NDP government is no exception.
Have you got a story to tell about housing for people with intellectual disabilities? Share it in the comments below.
Minister of Community Services Denise Peterson-Rafuse says her department has been working to establish a "solid foundation" for a housing strategy since her government came to power in 2009, by engaging advocates and experts in a way never done before.A March 2013 document released by her department, "Putting People First", again makes sweeping promises to improve the housing system. But people with intellectual disabilities, their families and advocacy groups are skeptical that the latest effort will lead to tangible change.
"I think there comes a time when you don't need to do any more reviews, when you've got do some action, and I think we're way past that time," said Dr. Brian Hennen, a past president of the College of Family Physicians of Canada and professor who has been at the forefront of introducing disabilities issues into medical programs across the country.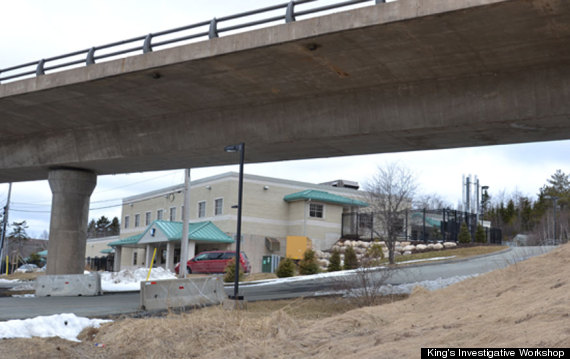 Quest Regional Rehabilitation Centre in Lower Sackville, N.S., just outside Halifax.
"The Kendrick report is now over 10 years old and basically the fundamentals of the Kendrick report are no different now than … 10 years ago," Dr. Hennen said, referring to a landmark 2001 report on the housing issue by international consultant Michael Kendrick. The report was subsequently ignored.
"The easiest thing for a minister or deputy minister to do is to do another study, and that's what's happening."
Peterson-Rafuse's department is the centre of the system, the only place most families can turn to for housing options. As such, it has tremendous power to make or break those families' lives. Longtime observers of the system say it often functions in bureaucratic isolation, treating families as clients rather than as people.
This time, Peterson-Rafuse is inviting community involvement in the reshaping of the housing system. The question is: Will the voices of the vulnerable be heard?
A LONG WAIT
Samuel Starr is 27 and lives with Down syndrome. He is a Special Olympics swimmer and bowler and a regular United Church goer who holds down three part-time jobs – washing dishes in one of the Dalhousie University residences; prepping food at the Wooden Monkey restaurant; and as part of the custodial staff at MGM Energy.
He was born in 1985, the same year the Canadian Human Rights Act became law. It gave his mother – playwright and former NDP MP Wendy Lill – hope that her son would grow up in a country increasingly supportive of people with disabilities. Her hopes were dashed by Nova Scotia's long waiting lists. As of March, almost 300 people were on the list for first-time placements.
When her son turned 19, Lill applied to have Starr assessed by Services for Persons with Disabilities (SPD), the Community Services program that determines placement in the province's hundreds of homes. Lill didn't want her son out of the house, but she had heard about the waits and figured she would get on the list early. She wanted something small – a residence with three or four people tops – and close to the family's home in Dartmouth.
The SPD program is open to Nova Scotia residents over the age of 19 who are diagnosed with an intellectual disability before becoming adults . Applicants must undergo medical, financial, functional as well as overall assessments to determine their eligibility and placement within the program.
Starr was assessed, and then … nothing.
Lill waited and waited, eventually putting her son on the list for the larger, eight- to 10-person group homes.
Six years after going on the list, when Starr was 25, Lill received a call from Community Services. It had found a spot at an eight-person group home in Dartmouth, only seven minutes away from Lill's and her husband's home. Lill is thankful for her son's placement, a home he has enjoyed, but is concerned that if he ever wanted to move, they wouldn't be so lucky.
"He is fine in this situation, but I want to know that at some point down the line if he wants something different there'll be choices like there are for you or for me," Lill said. "We all need to have some choices in our lives." Such is the challenge of long waiting lists, especially when Nova Scotia has trouble accurately identifying who is waiting.
Until two years ago, Community Services did not maintain a province-wide database of residents served by its programs. Information was maintained by four separate regions, and individuals could appear on more than one waiting list, in more than one area, for more than one type of residence.
A group called the Intellectual Disabilities Service Needs Research Alliance believes that the lack of a provincial database had serious effects on the planning of services, creation of policy and the power of advocacy groups.
The group formed in the mid-2000s at Halifax's Mount Saint Vincent University and set out to survey Nova Scotia's entire population with intellectual disabilities, something the provincial government had never done.
The alliance hoped its database would help shift Nova Scotia's approach from a crisis-driven one to a proactive alternative by using what alliance member Dr. Hennen calls a "military plan" to determine who needed to be housed where, for what needs, and how desperately. The group ran out of funding before it could complete its survey, receiving answers from only 147 people.
In 2010, the government finally established a centralized waiting list. It continues to grow, but there is no sign of a "military plan."
Often the only way families get off the list and receive a placement is if they experience a crisis.
----------
'Warehoused' is the final product of a six-week investigation by the investigative workshop at the University of King's College, in Halifax, Nova Scotia.
Visit the team's project website.
Investigative Team
Editor-in-Chief
Kate McKenna
Editor
Natascia Lypny
Copy Editor
Laura Hubbard
Photographer
Emily Kitagawa
Website Editor
Tari Wilson
Reporters
Rana Encol
Luke Orrell
Photo advisor
Michael Creagen
Managing Editor and Faculty Advisor
Fred Vallance-Jones
A CRISIS-DRIVEN SYSTEM
Barbara Gillis didn't have a choice.
Her son, Paul, towered over her – he was both taller and stronger. He lives with autism and suffers from seizures and behavioural problems.
His father left when he was 14, and he struggled with school. It was hard on Gillis. She said she wasn't getting any help – from Paul's father or from the government.
Gillis, a single mom raising two boys, struggled to make ends meet after government support cheques stopped coming in when Paul turned 18 four years ago. She soon had to quit her job because he could not be left alone.
In May 2009, after a nightmarish day and evening — it started when the school called to say her son was having a bad day, and ended up with her calling the police — Paul was first taken to the Cobequid Community Health Centre, then the Nova Scotia Hospital, a psychiatric institution, before finally being taken by ambulance to the IWK children's hospital. When it turned out no bed was available there, Barb Gillis left staff her estranged husband's name, and within a couple of weeks, she says he had arranged for Paul to be placed at Quest.
It's the kind of response that parents say typifies Nova Scotia's system: a quick but often inappropriate placement in response to a crisis situation.
Housing placements follow a six-tier priority ranking, according to the SPD program policy. Top priority is given to people who are deemed high risk, have recently been released from a correctional facility, or who are under adult protection. The second tier includes those in emergency situations, whose current care doesn't meet their needs, or who have been referred from a hospital. Third priority goes to those who need an increase or decrease in care level. Individuals who accept a placement outside of their preferred region and wish to move get high priority on the waiting list, while those who require a change in care level, or who wish to change their residence type, are placed lower.
The majority of individuals coming off the waiting list are allotted space as a Band-Aid fix in an emergency, such as families dumping their children at hospitals out of desperation. Sometimes that fix only comes when a family lobbies the minister directly. These crisis-driven placements bump others further down the list.
That is not how the system is supposed to work. The government's official policy is that people should be placed in housing that best meets their needs. But having a system that categorizes and prioritizes placements forces many families to take care of their children long past their feeling comfortable to do so, leading to additional stress.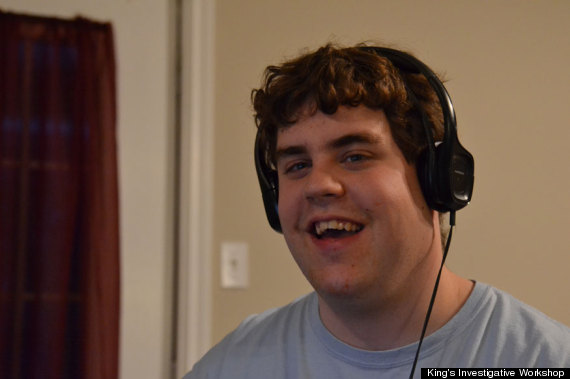 Paul Gillis lives with autism and suffers from seizures and behavioural problems
Gillis is one of several parents interviewed for this story by students in the investigative workshop at the University of King's College. Many parents said their situation was so desperate they were forced to make quick decisions that have resulted in inappropriate placements for their children or increased stress at home.
Paula Hutchinson is another. Her son, Douglas, was categorized as "priority one" for almost two years. She placed him on a waiting list after reading the 2008 Report on Residential Services. It was then that she realized how dire the capacity problem is in the province.
Douglas is still living at home. And a lot has changed since his name was added to the long list. Hutchinson's husband had heart complications. Douglas had to be pulled out of school after teachers ignored an out-of-character aggressive outburst and his mother feared he might get in the habit of reacting to communication frustrations in that manner.
"That's the recipe for a beginning of a really bad path," says Hutchinson. "and all the people you see in Quest, in the forensic units, started with that first aggressive response."
Hutchinson implemented a home schooling program.
"One thing I had to realize early on is this is a crisis-driven system, so being strong and doing good things, being able to be competent – you're not rewarded for that," Hutchinson said. "In fact, you're penalized."
HOMES, NOT HOUSES
Dr. Mary Tomlinson, a former psychiatrist with the Nova Scotia Hospital, has seen more homes and institutions throughout the province than most. Now retired, she once had more than 500 clients. She said she has seen countless cases of aggressive behaviour that stem from inappropriate housing placements and environments that may be toxic for individuals' specific needs.
The government knows that homes are too often left to deal with incoming residents who are a bad fit.
The 2008 Report on Residential Services stated that "the lack of capacity means that individuals tend to remain where they are even if the type of setting is no longer appropriate to their support needs."
Five years later, transfers are even more of a problem than finding a first-time placement. "Putting People First" indicated that there were almost 600 people on lists waiting for transfers to other homes because they felt relocation would better suit their needs. That is double the number of people waiting for an initial placement.
Dr. Hennen says these institutions house individuals with a "heterogeneous mix of capabilities, capacities, health, behaviour problems." He says that staff have to spend so much time on those with more complex needs, that others are left with scant support.
Tomlinson says that for someone who can't speak and articulate their frustrations, aggressive behaviour is often an outlet. When these outbursts are rooted in an improper placement and inappropriate environment, the phenomenon is often dubbed "institutional behaviour."
Over-medication is often a quick-fix for such aggressive behaviour. One of Tomlinson's jobs as a psychiatrist was to visit homes for medication reviews. She says that, historically, people were institutionalized and medicated as a way to quiet them down, rather than receiving appropriate treatment for their behavioural problems.
FALLING BEHIND
"Putting People First" reports that Nova Scotia has the most institutions in the country and is more likely than other provinces to turn to large residential settings instead of smaller homes that are closer to what someone might experience in the community.
It wasn't supposed to be this way.
In the early 1970s, Nova Scotia was the leading province for creating community-based supports, followed by a movement of deinstitutionalization in the 1980s, when institutions were considered undesirable for housing people with intellectual disabilities because they represented such a stark contrast to community living. Five adult and five children institutions were closed.
As it closed some larger institutions, the province poured money into "small option" homes, which typically housed three people, who were encouraged to become involved in the community.
By the 1990s, these homes had become the backbone of the disabilities housing program, but demand outstripped places to house people needing help. Although close to 1,000 people had moved into small option homes and supervised apartments, the waiting lists kept growing.
Paula Hutchinson founded the Our Neighbourhood Living Society with her mother in 1993. Still in existence but under different ownership, it runs five small option homes and supported-living apartments throughout the Halifax Regional Municipality. Hutchinson, now the mother of a child with autism, says little thought was given to sustainable infrastructure during the flurry of small option homes construction .
"When my son was diagnosed and I look back, I realize that we weren't thinking about the families who were coming up," Hutchinson said. "There was no plan for us."
In 1995, in response to concerns about a lack of regulations, growing waiting lists and financial constraints, the Liberal government of the time placed a moratorium on the construction of small option homes. Since then, the numbers of homes and residents has declined and while the moratorium is no longer officially in place, the government remains reluctant to open new ones.
Meantime, the closing of larger institutions stalled. The early 2000s saw the closing of Halifax County Regional Rehabilitation Centre and Beaverbank's Scotia Adult Residential Centre. Three more large institutions were supposed to have closed by March 2009; it didn't happen.
The progress Nova Scotia has made is actually illusory.
When Scotia Adult Residential Centre was closed, 50 of its residents were moved to another institution, the Kings Adult Residential Centre. It was, in turn, expanded to meet their needs.
In the past five years, Community Services has committed to building more group homes across the province. These group homes, however, are often built on the sites of larger institutions. That is the case with the Kings Regional Rehabilitation Centre in Waterville, N.S., a 200-person institution with eight small option homes on the property.
The province now has 11 adult residential centres and regional rehabilitation centres housing more than 600 people. Some of these are even being upgraded, including Quest, which will receive a 16-room addition to house people with a variety of severe intellectual disabilities. It's slated for completion in March.
In the past 10 years, Community Services has increased funding to large institutions by 60 per cent, while smaller options, such as group homes, small option homes and regional care facilities, have seen a boost of only 43 per cent. Institutions now receive $56 million a year, one third of the Services for Persons with Disabilities' housing budget.
Some parents grew so frustrated by the lack of non-institutional housing options that they banded together to set up a home on their own, though not without bureaucratic resistance from the province.
GOING ON THEIR OWN
Wendy Bird sat in the brilliantly sunny kitchen of her daughter's home. The place was quiet, its residents, three 30-somethings with intellectual disabilities, were off at work for the day. With no one to care for, the staff was also gone.
Out back, a large wooden veranda was half constructed, sitting on a gravel and mud strewn lawn. The house is in good shape, but renovations have been slow as the money for them has had to come out of pocket.
In two weeks time, she would celebrate the home's sixth anniversary.
In March 2007, Bird's daughter, Terrin Ritcey, moved into this two-storey home just in time to celebrate her 24th birthday. She had been waiting for a placement since she was 19. It was only when Bird submitted a proposal to the Community Services department to buy a house and turn it into a home for four people with intellectual disabilities that officials began offering Ritcey placements.
Bird wasn't happy with what they offered, so she pressed her case.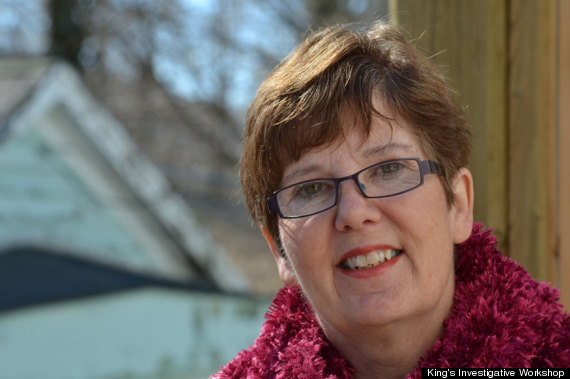 Wendy Bird's daughter waited for a placement for years. Only when Bird submitted a proposal to buy a house and turn it into a home did the government begin offering placements.
She and three other families bought a house in Halifax, hoping it would pressure the government to make a decision. They established a budget, developed the programming plans and detailed how they would hire caregivers. All they needed was funding.
It took four years of negotiations for the group to get approval.
Now, Ritcey, 30, lives in the house with two roommates and two full-time staff. Bird wouldn't reveal how much financial help her home gets, but she says it operates on two-thirds of the funding other small options typically receive from the government and has not seen an increase in six years. She is grateful, though, that her daughter lives in an environment that Bird is comfortable with, can trust, and in which she can be involved on a daily basis.
Success stories such as Bird's – few and far between in Nova Scotia – are nearly as rare across the country. Peterson-Rafuse says that the coming Nova Scotia Housing Strategy will help people with disabilities obtain affordable housing. But that doesn't change the department's seeming aversion to models that deviate from its policies, a bureaucratic rigidity that critics say exacerbates dire capacity problems.
With few homes and limited capacity available, parents are often left caring for their own disabled children well into adulthood. The Canada Mortgage and Housing Corporation found that almost 80 per cent of people with intellectual disabilities in Canada receive their primary source of support from their families. Of those, half reported that they do not receive the support they need from their communities.
A BURDEN OF LOVE
Paula Hutchinson was dead tired. She had been up in the early hours of the morning trying to calm down her 19-year-old autistic son, who had not adjusted well to daylight saving time. Now she was working in her office at Dalhousie University's School of Social Work, where she would have more students to see and more deadlines to meet before she headed home for an evening of caregiving.
With funding from Direct Family Support, a Nova Scotia program that provides caregiving money for people with intellectual disabilities living in their family home, Hutchinson can afford six hours of support every weekday. Because of a crisis that forced her son, Douglas, out of school, the caregiving hours are eaten up during the daytime while Hutchinson and her husband are at work.
Douglas has had about 10 caregivers in the past 15 years, and Hutchinson has trained every one herself. While three core people have stayed with the Hutchinson family for several years at a time, many move on to other jobs. With no benefits, no pension and low pay, caregivers are hard to attract and retain, Hutchinson says, all of which are families' responsibility once they are on the Direct Family Support program.
At 50, Hutchinson has just started her career. She took her job at Dalhousie last September when she was notified that her son was high priority on the waiting list for housing placements. She expected him to move out soon thereafter, but nothing has come up."It's a constant reframing of what is success in your life, because, for me, it's not going to be a typical route," Hutchinson said of her work, which she adores but which she needs to alter to accommodate her own caregiving duties.Hutchinson fears that she and her husband, who have been together since they were 18, will spend their entire adult lives caring for their child.
"How much life do we deserve, together? … Probably my biggest fear is that we'll have done all this caregiving to just get ill, and that'll be it."
Nova Scotia does have programs to help with the burden.
MacPherson says that 55 per cent of her agency's "clients" live either with their own families or as part of the Alternative Family Support or Independent Living Support programs, which were created in 2006. These types of support provided $9.5 million to families in 2012-13.
About 1,000 children receive funding through the Direct Family Support program. In 2011-12, Community Services revised the income guidelines to give more families access to the program. The same year, the department invested $1.5 million to improve day programs and at-home support services. This money was shared with expansions to Alternative Family Support and Independent Living Support.
But parents and advocates say the resources fall well short of the need.
A MORE NORMAL LIFE
Victoria Cutler chose the apartment she lives in, the couch in her living room, the way her room is decorated, and she chooses what she does each day. With funding through the Independent Living Support program, Victoria, who has autism, has support staff who tend to her unique needs but who also give her the independence and freedom she wants.
Victoria bowls, sings and makes jewelry. Once a week, she volunteers with the Point Pleasant Child Care Centre.
But Victoria can't find a job. She doesn't receive much more than what the government's Income Assistance program offers. Her monthly cheques from the program come to just under $1,000, of which only $550 is allocated for rent. That means she must spend a portion of personal allowance each month to cover her expenses, especially since finding an apartment in Halifax for less than $600 is no easy feat.
She is, then, living at the poverty line.
If ever Victoria needed more caregiving help, she would be in trouble.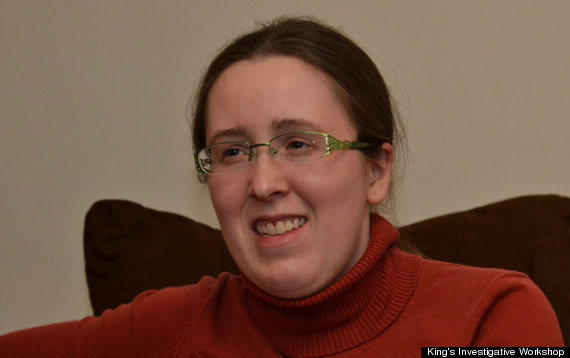 Victoria Cutler bowls, sings and makes jewelry. Once a week, she volunteers with the Point Pleasant Child Care Centre. But she can't find a job.
Independent Living Support's financial assistance for staff maxes out at 21 hours per week. With no options between that and full-time care for the 168 hours in a week, people requiring more assistance must either move in with someone who can act as a caregiver – most often a family member – or go on the waiting list for placement in a home.
This gap in programs contradicts one of the stated purposes of the Independent Living Support program – to "assist in the prevention of, and/or delay the need for, admission to a staffed residential support option."
Victoria's mother, Marianne Blair-Cutler, has been lucky. She attends weekly meetings with her daughter, staff and a care co-ordinator to assess Victoria's progress. These meetings follow what SPD calls 'standard individual plans,' which determine client's goals, objectives and necessary support. People are first assessed when they enter the SPD program and are, according to policy, supposed to be reassessed by a care co-ordinator at least once a year.
Still, Nova Scotians with intellectual disabilities and their parents have little say when it comes to selecting either housing placements or support.
Now, another problem has emerged: Aging parents of children with intellectual disabilities are losing the ability to care for their adult children.
GROWING CONCERNS
Eighty-year-old Dorothy Kitchen can't lift her 45-year-old daughter any more. She can't push her wheelchair downtown to do errands, either. But she can be her daughter, Penny's, voice.
Penny, who has cerebral palsy, lives in her own apartment with support staff and services to help her complete daily tasks. Immobile and unable to speak, Penny relies on her staff to translate and communicate for her and to act as her hands and feet. An elevator, complex computer and motorized wheelchair were all large purchases for the Kitchens, who rely on government assistance from both Community Services and the Department of Health and Wellness to cover wages for Penny's staff.
Penny's funding has not increased in nine years. Each time Dorothy asks for more assistance, she is told that a nursing home would be a cheaper way to care for her daughter.
Nova Scotia currently operates without an aging-in-place strategy. Although recommended in the 2008 SPD Residential Services Report, which noted that current residential models were not appropriate for an aging population, the program's action still remains a philosophy rather than a practical plan.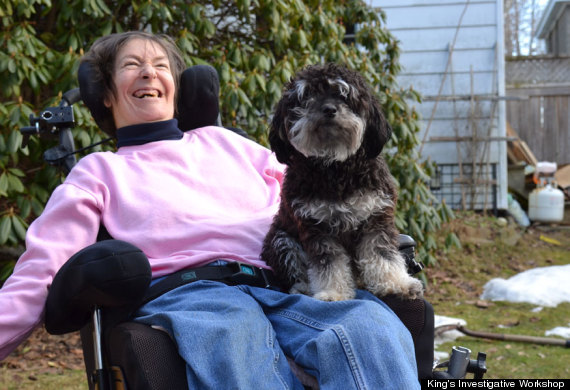 Penny, who has cerebral palsy, lives in her own apartment with support staff and services to help her complete daily tasks.
"What that means is that as long as your support needs can be safely met in the place you call home, then you can remain there. You don't need to move because of an arbitrary age," MacPherson said. "If people can stay in their own homes, we'd like to see them not have to move."
But more and more people are entering nursing homes prematurely because there simply are not enough options or support for their evolving circumstances.
The average age of Canadians is rising rapidly, and more than 12 per cent of Canadians with intellectual disabilities are 65 or older. In 2021, seniors will form 18 per cent of Canada's population. With life expectancies increasing, the number of people with intellectual disabilities who are 55 or older will double in the next two decades.
Nova Scotia needs a plan. Soon.
The SPD Residential Services Report put the average age of people with disabilities living in residential options at between 44 and 56, depending on the type of facility. That was five years ago. Of the facilities surveyed, more than half lacked elevators, and just under half lacked wheelchair ramps. Further, many of the aging adults with intellectual disabilities in Canada live in small urban or rural areas where appropriate housing is in short supply.
The SPD report also noted that most staff were not trained in caring for the elderly. The "seven core competencies" training that Community Services requires staff to complete does not include special care for the elderly. People with autism tend to develop dementia earlier than other people, for example, and may require increased care for dressing and bathing.
The Regional Residential Services Society, which houses nearly 200 people at various homes in the Halifax area, has sent staff to training sessions focusing on elderly care, as well as employing trainers to address age-related concerns such as Alzheimer's and memory loss.
With staff properly trained, the next step is to ensure that people with disabilities can remain in the housing of their choosing – whether it be their own apartments or a type of group home – no matter what their age.
"The department has a commitment to aging in place," said the society's executive director, Carol Ann Brennan. "It's on their website; they talk about it; but at the end of the day in the absence of enough spots for everyone, they are sort of perusing some of the clients on the wait list and seeing whether or not they have reached the place where they would be better served in a nursing home."
Peterson-Rafuse says the contradiction between the aging-in-place philosophy and the pressure for some residents to move into nursing homes is due to SPD's "still transitioning," a phrase referring to the entire transformation of the program that has left some aspects of it wanting. She said Community Services is working with a service provider to create a new project for aging in place.
THE REGULATIONS
As if long wait lists, inappropriate placements and the elderly taking care of disabled adults were not enough challenges, the system also struggles with living up to its own safety and care standards, even as progress appears to have been made.
In 2011-12, 23 of the 328 licensed facilities for people with disabilities (Nova Scotia does not keep records on facilities for people with intellectual disabilities specifically) had violations that were not corrected, down 37.8 per cent from the year before.
This year, Community Services plans to provide further consultation and support to ensure that service providers comply with the act. The department has also committed to implementing an IT system to better track and monitor compliance.
The department is not, however, setting its goals very high when it comes to meeting the standards for licensed homes.
In 2010-11, 30 per cent of homes had some sort of infraction. The data for the following year are unavailable, and the Community Services set 2012-13's target at 30 per cent again. It hopes to reduce non-compliance to 20 per cent by the next year. Peterson-Rafuse says that improving compliance comes slowly, because it involves a change in philosophy within the department and among service providers. It's also affected by old infrastructure.
"Everybody wants it to move faster," Peterson-Rafuse said. "I would love for it to move faster, but once again if you set up objectives and goals that are too high, then you're going to be disappointed."
Compliance shouldn't be taken lightly. Serious issues have arisen. Two large facilities, Braemore Home and Colchester Residential Services Society, were the target of investigations into allegations of abuse and improper care in 2011.
An operational review of Braemore called for "fundamental changes in its culture, service model and practices." Allegations against the Colchester society were deemed unfounded in a Community Services review.
When small options homes were set up during the optimistic initial wave of deinstitutionalization, they were unlicensed and unregulated. But the 1996 killing of Warren Edward Sheppard Jr. by his roommate in a small options home in Dartmouth, reignited this debate. In November of that year, Community Services released a list of "interim standards": a seven-page document of vague requirements with no legislative heft.
Only in 2010, nearly two decades after concerns about small option homes were first raised did the government bring them under the Homes for Special Care Act, legislation that (in theory) sets out standards of care in homes for people with disabilities and mental illness.
All homes of three people or more must now be licensed under the act. That means that residents are covered under the Protection for Persons in Care Act, that the homes are subject to investigations into abuse and to yearly inspections to ensure that proper records are kept.
But some, such as those with fewer than three residents, can slip through the cracks.
Small option homes can, to a certain extent, play by their own rules. The Homes for Special Care Act allows the Community Services minister to "waive the requirement of compliance with these regulations" for homes that existed before the 2010 amendments were established, provided that "the residents of the home are receiving a high standard of care; and the waiving of these regulations will not be detrimental to the wellbeing of the residents of the home."
ACCREDITATION
One approach taken from the healthcare field that has been suggested as a way of bolstering standards is accreditation, by which an outside body inspects a facility to ensure that it meets a list of requirements.
Only one Nova Scotia facility caring for those with intellectual disabilities is accredited: the Kings Regional Rehabilitation Centre. It took the lengthy and time-consuming process upon itself.
In 2010, Accreditation Canada prepared a report on the benefits of having homes for persons with intellectual disabilities accredited just as regional healthcare providers such as Capital Health and the IWK children's hospital are.
The report highlighted the notable differences between accreditation and licensing. The former addresses staff qualifications that the latter ignores, such as criminal background checks, student and volunteer work, ethics and aggressive behaviour training, and performance evaluations. Accreditation promotes a more person-centred approach by including the resident and his or her family in developing a care plan, helping them with transitions and emphasizing informed consent.
The report was presented to Community Services on several occasions but was repeatedly dismissed.
MacPherson says that SPD would consider accreditation only after a discussion with service providers about the potential benefits.
In its stead, SPD has drafted service standards addressing such things as quality of life indicators, health and safety measures for the residents and staff, as well as incident reporting. The draft was supposed to have been presented to service providers in the spring of 2012 before being finalized, but the consultation process has been delayed.
Worldwide, people with intellectual disabilities are one-and-a-half times more likely to be mistreated than people without disabilities.
Nova Scotia's auditor general expressed concerns in 2010 regarding policies dealing investigations of incidents and complaints. At the time, neither the central nor the western regions of Nova Scotia were adhering to established procedures. There was no evidence that complaints were dealt with in an orderly and timely manner; nor was there a formal review process if an individual was dissatisfied with the resolution of the matter. The auditor general also noted that the department had no one dedicated to pursuing the issues raised.
Another issue is that Nova Scotia has no independent means of overseeing homes – Community Services investigates its own homes when complaints are made.
Michael Kendrick, the author of a largely ignored report on the system, thinks this should change.
"(A) Conflict of interest arises when the onus of monitoring government programs rests squarely on the shoulders of government," he says.
Parents also believe it is time for change.
The two sides have been coming together at community consultations on "Putting People First," and if the government was unclear about the level of frustration by parents, the picture was made clear at a March 19 meeting in Halifax.
LOSING FAITH
John Cox could barely make out his words. His hands trembled, making the sheet in his hand shake. He had been here before. He had made these demands before. And yet, nothing had changed.
A co-ordinator with People First Nova Scotia and longtime advocate at the national level, Cox was one of a hundred attendees of a March public meeting hosted by Community Services to present Putting People First.
Cox wanted Community Services to "stop bastardizing" his organization's name with its report. He said that the department "continues to abuse and use people with disabilities."
Most people at the consultation didn't share the government's excitement over the document. Many have followed the department's reports and studies over the years and have seen few measurable changes.
Cox was so upset that he left the room halfway through the meeting.
Community services already knows that the system must change. Lorna MacPherson, head of SPD, says the "status quo is not an option."
But people with intellectual disabilities and their families have heard these promises and seen these documents before. The 2008 SPD Report on Residential Services covers much of the same ground as "Putting People First," which proposes a more person-focused system that will "coordinate and integrate services to reduce the current gaps in the system and eliminate duplication."
In the five years between the documents, Community Services has made little progress. It's the speed of the change that irks people.The Nova Scotia Association for Community Living has already responded to the document, expressing concerns about definitions and clarity throughout the report. Without a clear understanding of person-centred approaches, the organization worries that Community Services will not, in fact, put people first.
The "Putting People First" document says: "Despite the downsizing and closures of many large residential care facilities, insufficient attention has been paid to expanding community supports." The document espouses more community living options guided by a person-centred approach.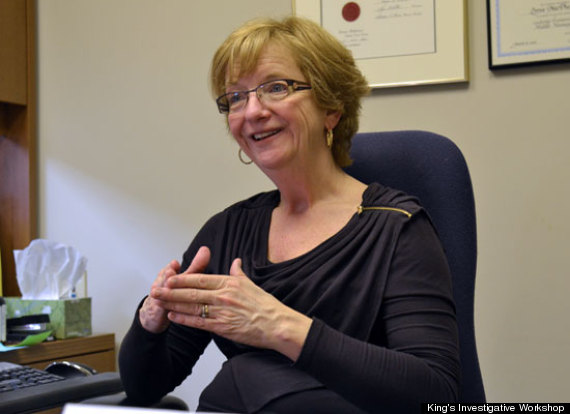 Lorna MacPherson, head of SPD, says the "status quo is not an option."
"That's really where we want to focus: supporting people to live in their own homes, whatever that home may be," MacPherson said, adding that "home" could mean any number of situations.
SPD is also looking at variations on the current housing models, such as small options homes with attached apartments for staff, or group homes for four or five people.
People with intellectual disabilities cannot, however, expect more small option homes or single person apartments with live-in staff. MacPherson says the "sustainability and affordability" of small options, which she calls an expensive model, must be considered.
Neither can advocates against deinstitutionalization expect all of the province's larger facilities to close any time soon.
"It depends on how you define institution," said Peterson-Rafuse. "To me, an 'institution' [means] the very large institutions, and I'm not supportive of us continuing with those size institutions."
She could not offer any timeline on the closing of the larger facilities, but said she wants to avoid the rough deinstitutionalization transitions other provinces have experienced.
And she warns that there is only so much that can be done:
"It kind of saddens me. …" Peterson-Rafuse said. "I know what advocates want, but you also have to be a true realist of what can take place in society and how it works. All of us have hopes and dreams, but if we have hopes and dreams that are too high, we'll never reach them."
Although "Putting People First" mentions plans to "restructure" adult residential centres and regional residential care facilities – also promised in 2008 – MacPherson says Nova Scotia will retain its "full continuum" of services. That includes its more care-intensive institutions, but only for those truly in need.
If we're talking about person-centred services and person-focused delivery then we need to start looking at who the people are and what they really want," said Carol Ann Brennan, who was contracted by Community Services to work on the Continuing Care project in conjunction with the Department of Health and Wellness.
The auditor general noted in 2010 that the department had no comprehensive strategic plan for the SPD program, and no operational plans to guide implementation of his recommendations. His 2012 update indicated that research has started in these directions, but the future for SPD and Nova Scotians with intellectual disabilities is still unclear.
"Putting People First" is part of a larger transformation of SPD, which aims to draft a roadmap that will guide the program for several years with the help of three more community consultations that took place around the province in April.
The transformation is being led, in part, by the Institute for Research and Development on Inclusion in Society, which is leading an advisory committee comprising advocates, people with intellectual disabilities, service providers, residential agency representatives and government officials.
The group began meeting at the end of March, led by co-chair Wendy Lill and Nova Scotia associate deputy minister Lynn Hartwell."This is the first time in the history of the province that advocates have had the opportunity to be a part of policy making in a government, and I hope that's not lost on them, because that's huge," Peterson-Rafuse said.
The advisory committee and the Institute for Research and Development on Inclusion and Society will use the material collected from the consultations to draft a plan by June, intending to present it to cabinet by August. But MacPherson and Peterson-Rafuse are wary about setting too strict a timeline.
With whisperings of a provincial election in the fall, Lill says it is paramount that all provincial parties commit to improving housing for persons with intellectual disabilities. Should a new government come to power in the next election, the SPD plan – and those it aims to serve – are at risk of being forgotten.
CORRECTION: An earlier version of this story incorrectly stated Wendy Lill is a former NDP MLA. She is a former Member of Parliament. This story has been updated.
----------
'Warehoused' is the final product of a six-week investigation by the investigative workshop at the University of King's College, in Halifax, Nova Scotia.
Visit the team's project website.
Investigative Team
Editor-in-Chief
Kate McKenna
Editor
Natascia Lypny
Copy Editor
Laura Hubbard
Photographer
Emily Kitagawa
Website Editor
Tari Wilson
Reporters
Rana Encol
Luke Orrell
Photo advisor
Michael Creagen
Managing Editor and Faculty Advisor
Fred Vallance-Jones