Aishwarya Rai loves connecting with her fans so when she shot an ad in Dubai recently, the Bollywood starlet couldn't help but pose for a behind-the-scenes photo which was shared on Twitter.
The raven-haired beauty was caught relaxing on a break from work wearing a sexy sleeveless white and black Y-dress, her thick brunette locks straightened and lots of kohl around her dark eyes. Well, call us jealous!
The former Miss World was joined by a pretty friend who was dressed down in a casual pink tank top and white skinny pants. (We feel a bit sorry for any woman, no matter how gorgeous, who has to stand next to the Most Beautiful Woman in the World.)
It's hard to compete with the 39-year-old mom; after all, the unofficial Queen of Cannes 2013 looks fantastic whether she's wearing a wacky Royal Ascot hat or taking a ride on the famous Orient Express.
Even celebs like Jennifer Lopez love to copy her signature sophisticated style.
What's your secret, Aishwarya?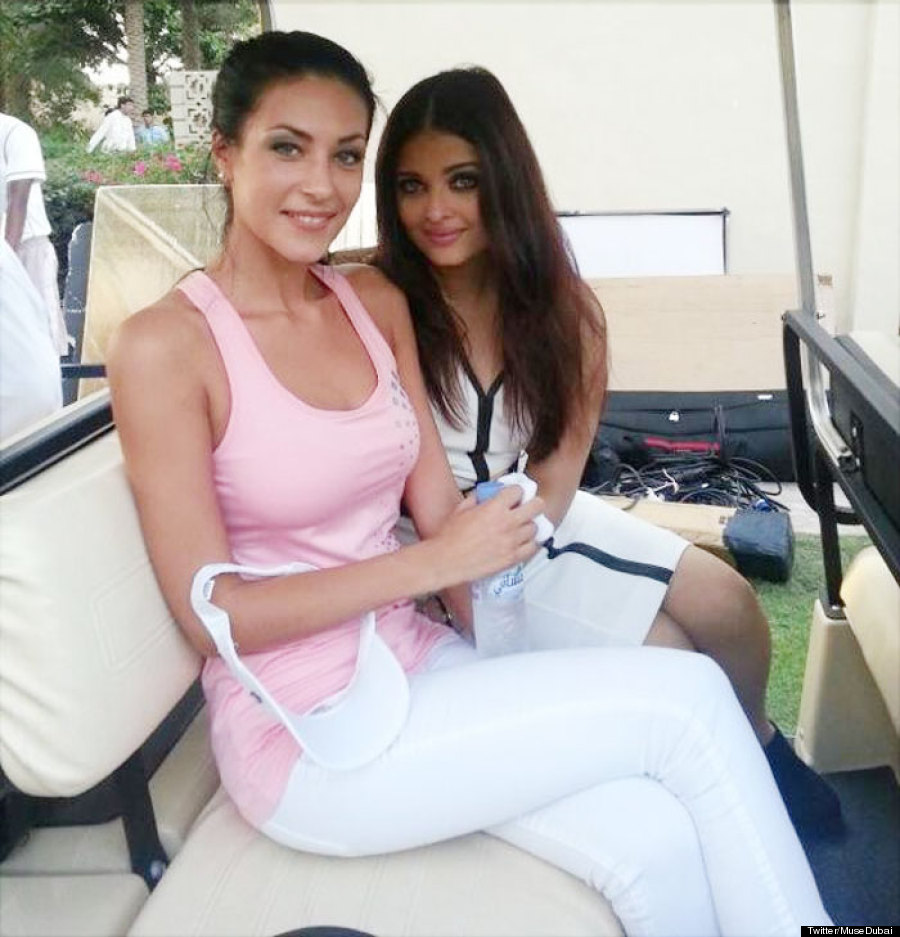 More Ash!
Aishwarya Rai On The Orient Express
Correction: A previous version of this story stated that Aishwarya's friend was carrying a purse. In fact, the item was a visor.