Aishwarya Rai really loves her fans!
The Bollywood star surprised her devoted followers when she made a rare appearance with her husband, Abhishek Bachchan, and their daughter, Aaradhya Bachchan, at her father-in-law's mansion on Sunday.
Legendary actor Amitabh Bachchan, who has regularly greeted thousands of his fans outside his mansion in Mumbai for the last 31 years, doted on his famous daughter-in-law and his adorable granddaughter as the family waved to throngs of fans just itching for a glimpse of the Bollywood Power Family.
Posting pics of the event on his Facebook page, the proud patriarch wrote: "The Sunday well wishers had a bit of a surprise today... the little one came out too."
Ash, who last toted her tot in public at Cannes 2013 in May, dressed down in a yellow cardigan, a polka dot blouse and dark leggings. Despite her casual appearance, the former Miss World still looked Royal-Ascot ready (well, almost) with her luxurious dark hair styled in soft waves.
But it was little Aaradhya who stole the show in a cute pink dress with a matching bow and hair barrette. We bet she's going to grow up to be just as gorgeous as effortlessly stylish mom.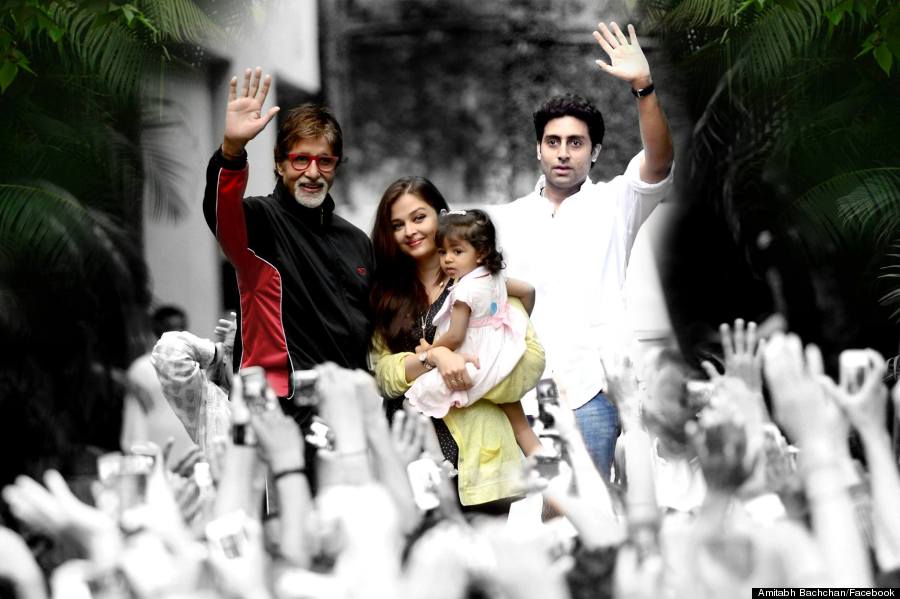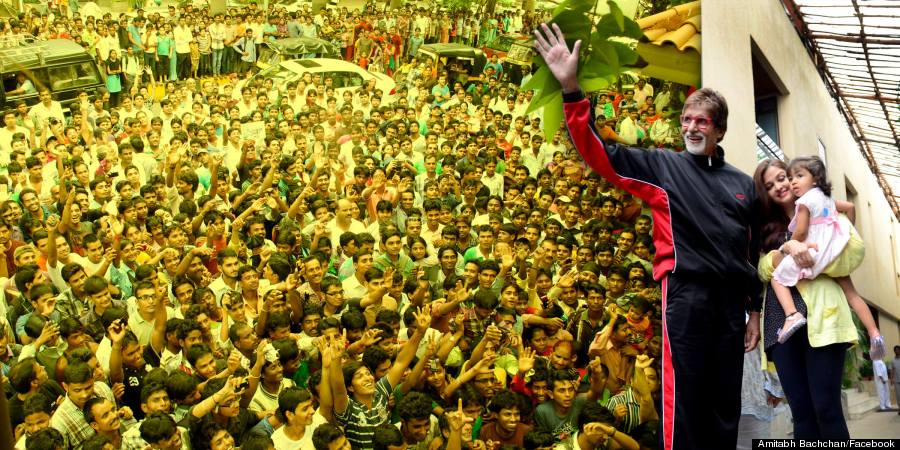 Isn't Ash gorgeous?
Aishwarya Rai On The Orient Express