Miley Cyrus can rock a gold grill, a leather bondage dress and a crop top like no one's business but one thing the singer may have a problem with? '90s jeans.
The "We Can't Stop" singer posed for fashion photographer Terry Richardson wearing the troublesome denim, a tied-up white tank top and a huge grimace.
And that's not all!
Liam Hemsworth's on-and-off again fiancée changed into booty shorts and twerked upside down!
The pics, which were also posted on Miley's Twitter page, show the controversial star smoking a cigarette, flipping the bird and almost grabbing her crotch. Scandalous!
Richardson also photographed Cyrus for September Harper's Bazaar where she was decidedly more clothed (in couture, no less).
What do you think of Miley's '90s jeans?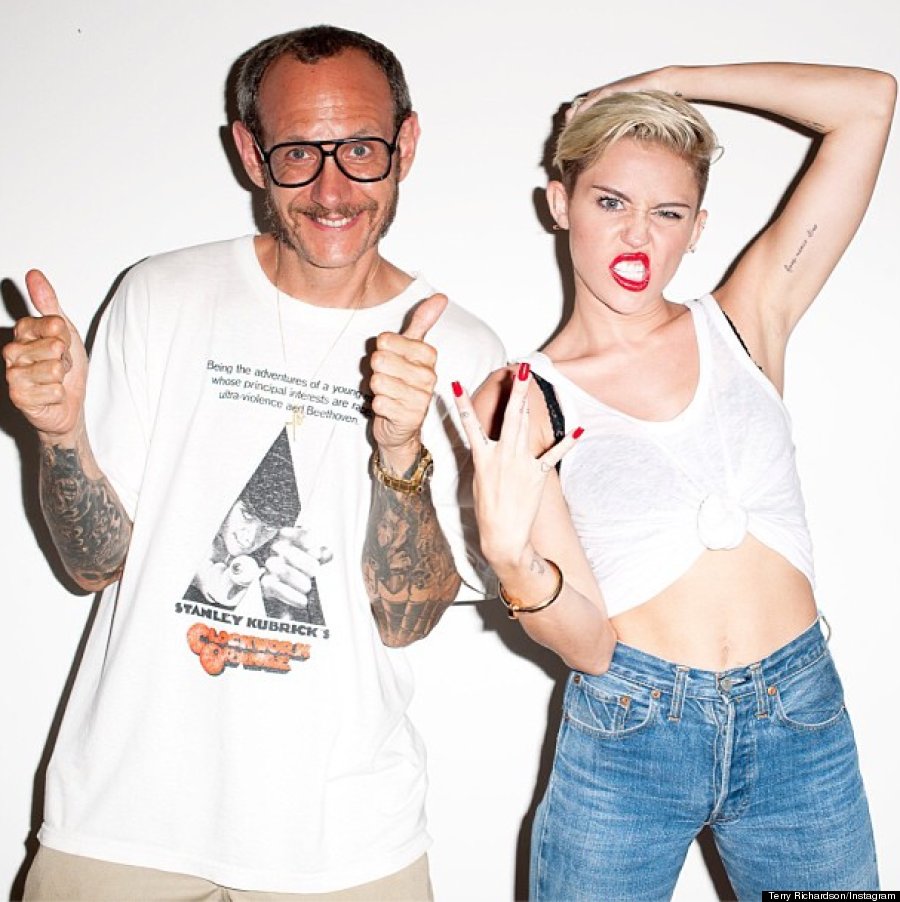 She's just being Miley!