Earlier in the day, the Broadway star talked to ET Canada about the coincidence of confirming her engagement just as she's promoting her movies, saying, "My friend was like 'congrats on timing,' … things work out the way they do, maybe it's better just to get it out the way."
Besides the beautiful bling, the 28-year-old wore a figure-flattering purple-and-white frock complete with a sweetheart neckline, sequin polka dots and an asymmetrical hem. The bustier also gave off the illusion that the curvy star was wearing a corset.
Sigh, we love you ScarJo!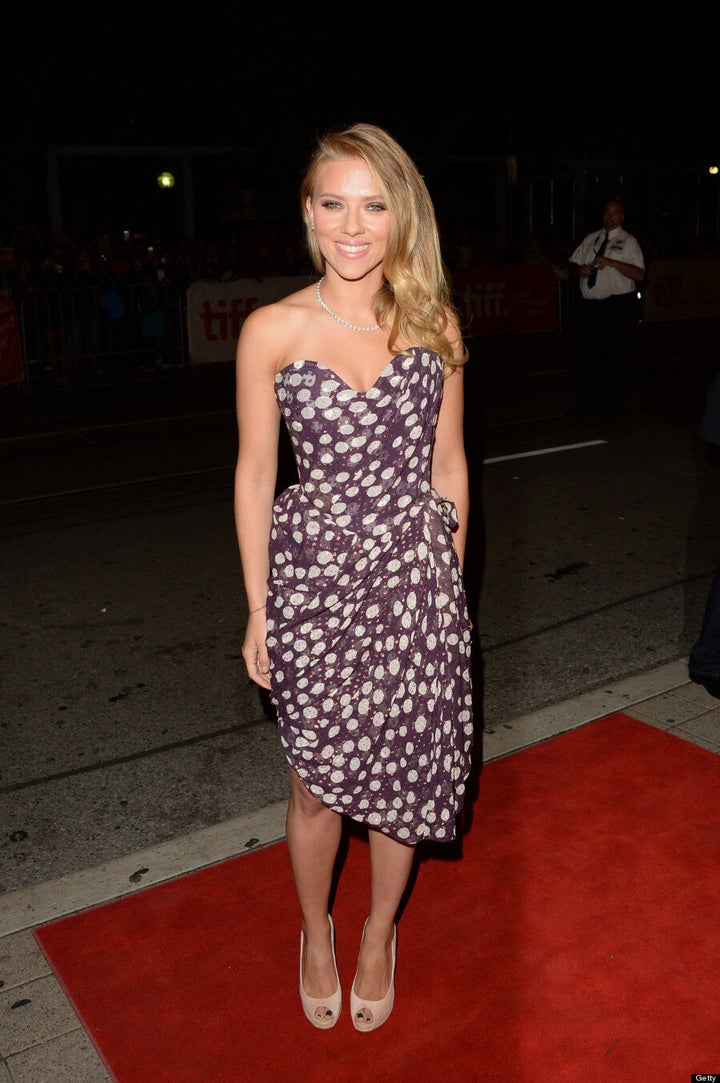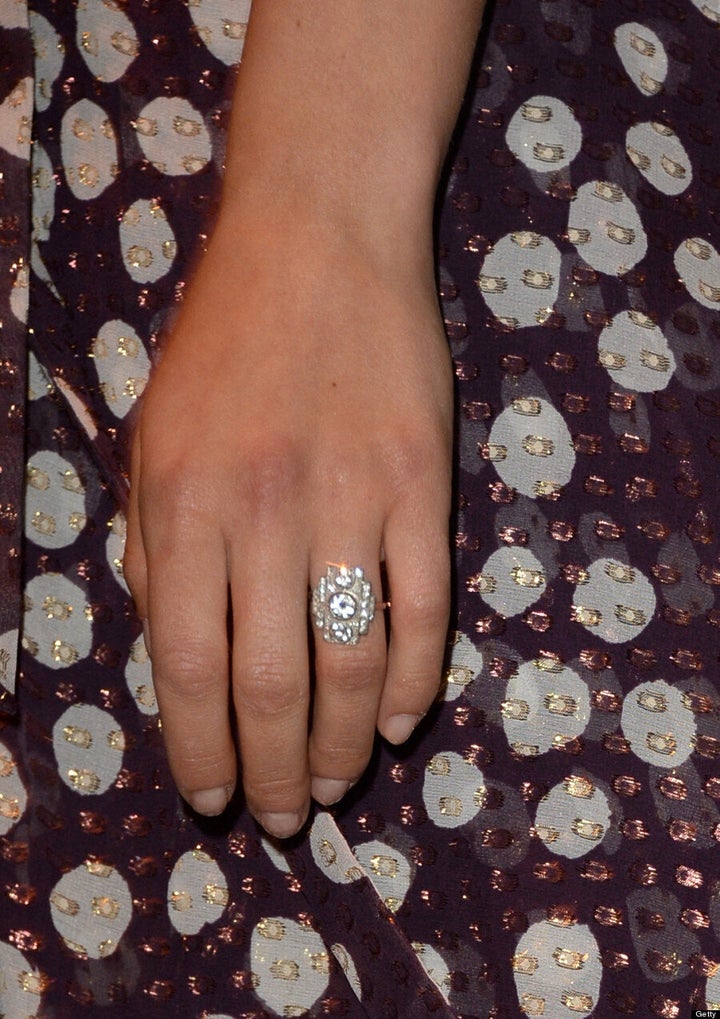 They're all so beautiful: