Don't call Robin Wright and Ben Foster the new Demi and Ashton.
Wright, who was previously married to actor Sean Penn for 14 years, came to support her 32-year-old boyfriend, who stars in the film alongside "Harry Potter" actor Daniel Radcliffe and "Dexter" star Michael C. Hall.
Lucky Toronto Film Festival go-ers got to watch the gorgeous "House of Cards" star, 47, nuzzle her boyfriend and look hot in a sheer print blouse, black satin trousers and sexy heels. (It's basically the perfect outfit for fall 2013.)
For himself, Foster looked dashing in a navy suit, an unbuttoned shirt and a small grin on his handsome face.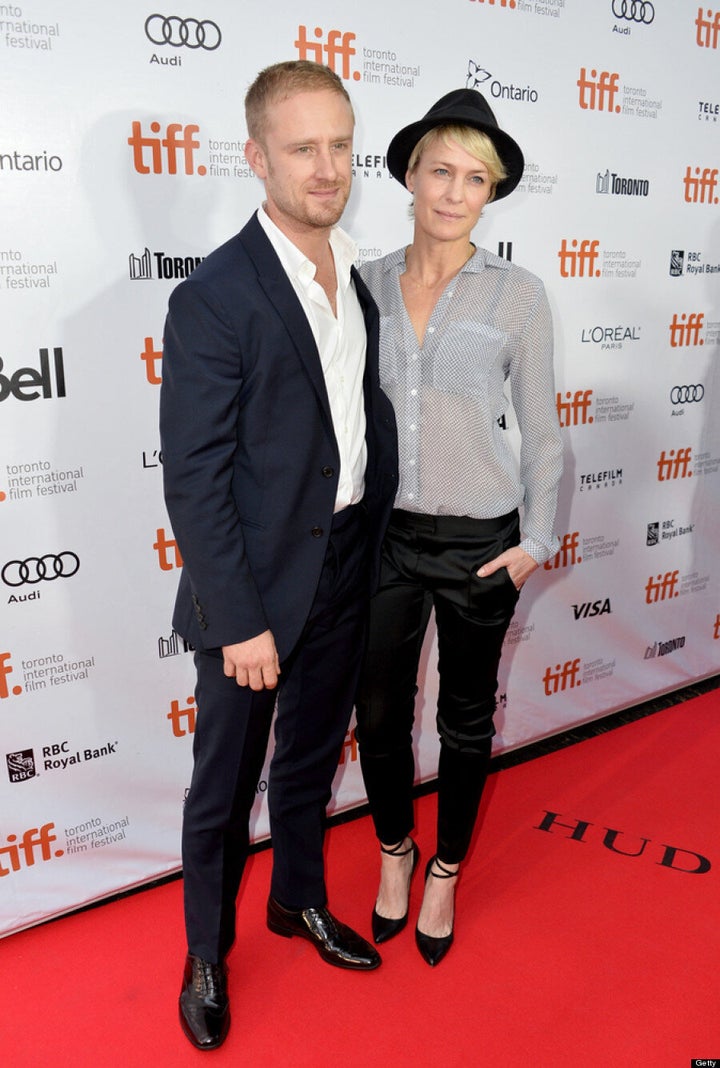 Look at all the beautiful people at TIFF: