Canada's Olympic team officially unveiled the jerseys that our hockey teams will be wearing at the Sochi Olympics next year.
Three jerseys, in red, white and black, were modeled by hockey players at an event on Tuesday morning.
Here's another look at them.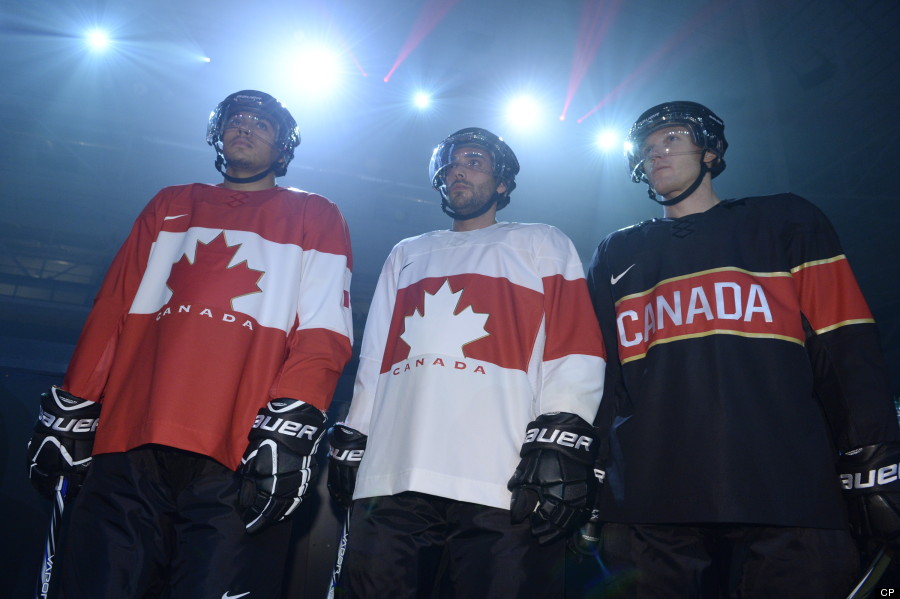 SUBSCRIBE AND FOLLOW
Get top stories and blog posts emailed to me each day. Newsletters may offer personalized content or advertisements. Learn more
The jerseys were leaked last month by a sports store employee.
Nike and the Olympic team are touting the jerseys as being lighter than previous jerseys and made out of recycled plastic bottles. The Canadian Olympic team also has this look back at Canada's hockey jerseys through the ages.
How do you think the 2014 jerseys stack up to ones worn by previous teams?
Infographic courtesy Canadian Olympic Team