That didn't take long!
After months of covering up her most famous asset after the birth of North West, Kim Kardashian has finally unleashed her butt on Instagram.
On Thursday, Kanye West's baby mama posted a revealing pic of herself in a white one-piece swimsuit, with her back and derriere facing the camera.
The 32-year-old hottie captioned the pic "#NoFilter" as she showed off her flawless bod that didn't reveal a hint of her former baby bump and pregnancy curves.
Instead, Kim's 1.5 million followers got an eyeful of her voluptuous figure including a ton of sideboob, her famous butt and her toned legs. (We love a big bum!)
It's no wonder then that when Kanye saw his girlfriend's pic, he immediately tweeted:
"@KimKardashian: #NoFilter http://t.co/EWveUYTi3y" HEADING HOME NOW

— KANYE WEST (@kanyewest) October 17, 2013
So what's the reason for this eye candy? Perhaps the "Keeping Up With the Kardashians" star wanted some attention after she was denied eligibility for a star on the Hollywood Walk of Fame, or maybe the newly blond starlet is finally confident enough to show off her post-baby body (as if wearing a low-cut hip-hugging gown wasn't enough!).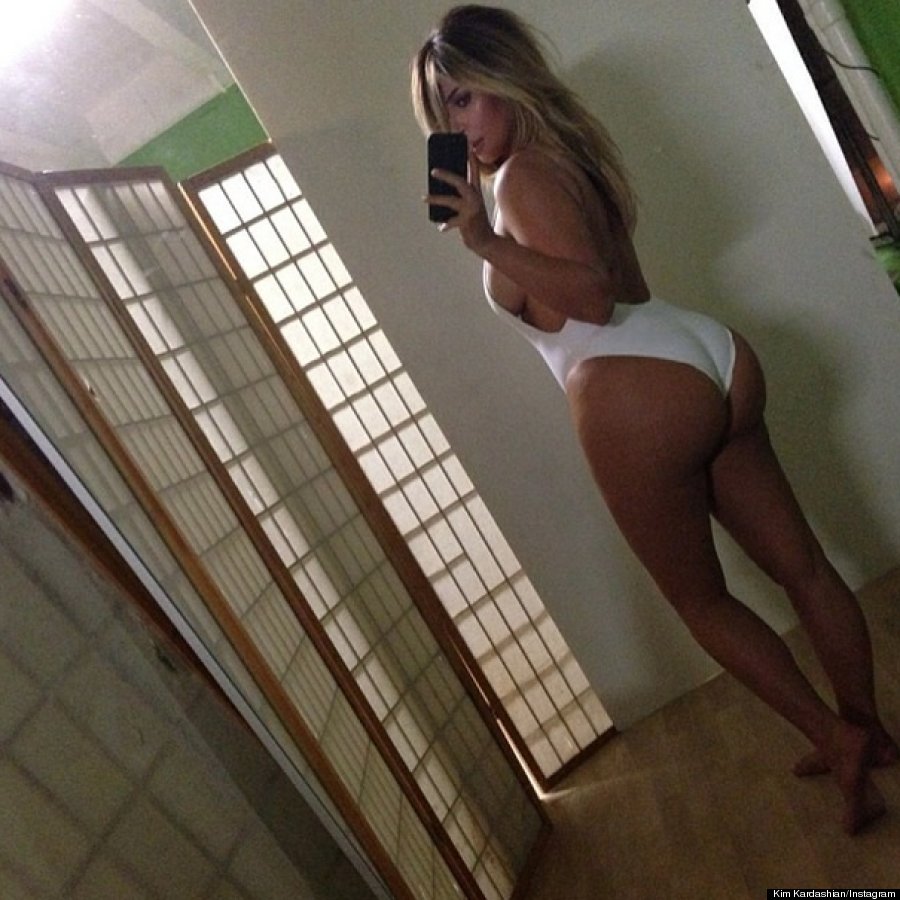 Kim and Kanye are so stylish:
Kim Kardashian and Kanye West