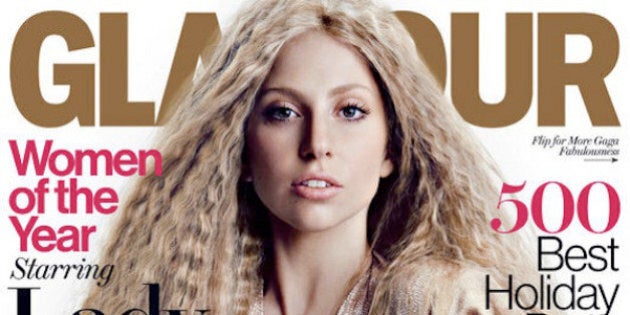 The 27-year-old performer has been revealed as Glamour Magazine'sDecember 2013 cover girl, also known as the "Woman Of The Year" issue. Gaga's look on the cover is very 70s chic; the star wears a gold disco-like Gucci wrap dress with oversized sleeves and her blond locks are left down and crimped (a style we thought was long gone).
The "Born This Way" singer looks completely glammed up and gorgeous, if we do say so ourselves. Gaga is no stranger to the magazine cover, and with every cover, she proves her chameleon-like abilities. She's known for being a theatrical charatcer, especially when it comes to her stage shows, so it's nice to see her toned down and more natural looking.
The singer told the magazine, "I've never felt beautiful on my own, Ever. It was always lipstick and wigs and clothing that helped me to find my sense of beauty. And I think that's okay."
The pop star also revealed that she feels more comfortable when she's got "a giant paper bag on her whole body and paint on her face," but we're glad she opted out of the crazy theatrics for the shoot.
The New Yorker was recently in Germany to promote her new album, "ARTPOP," at one of Berlin's most infamous night clubs. She also appeared on "The X Factor" Sunday night, where she gave a raunchy performance (wearing a Miley-esque nude ensemble) that garnered a lot of negative attention.
What do you think of her Glamour cover?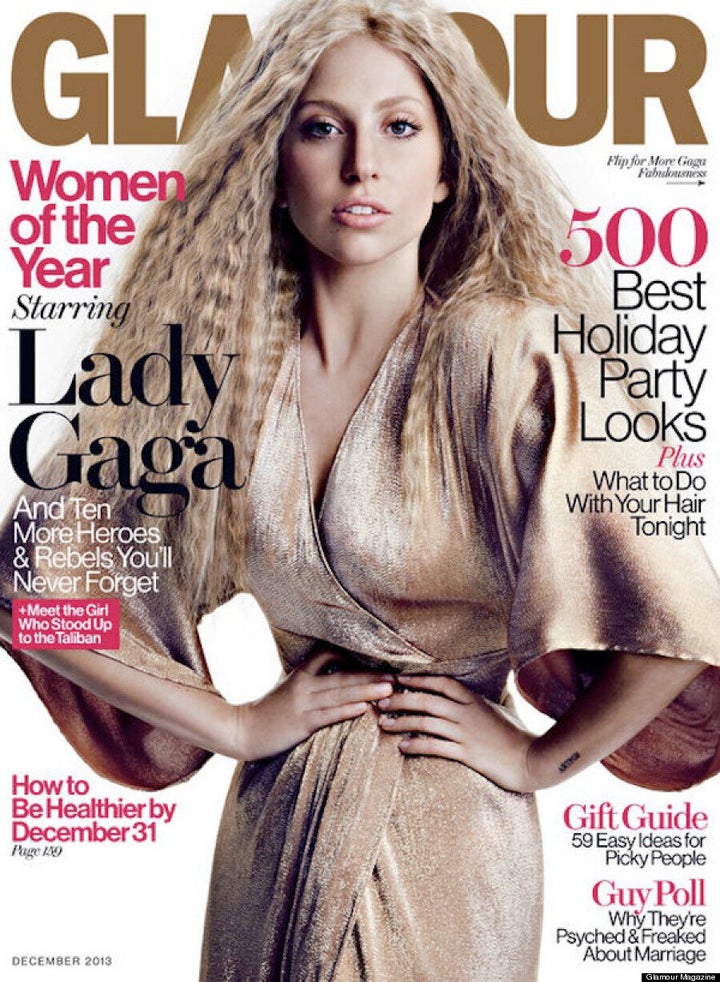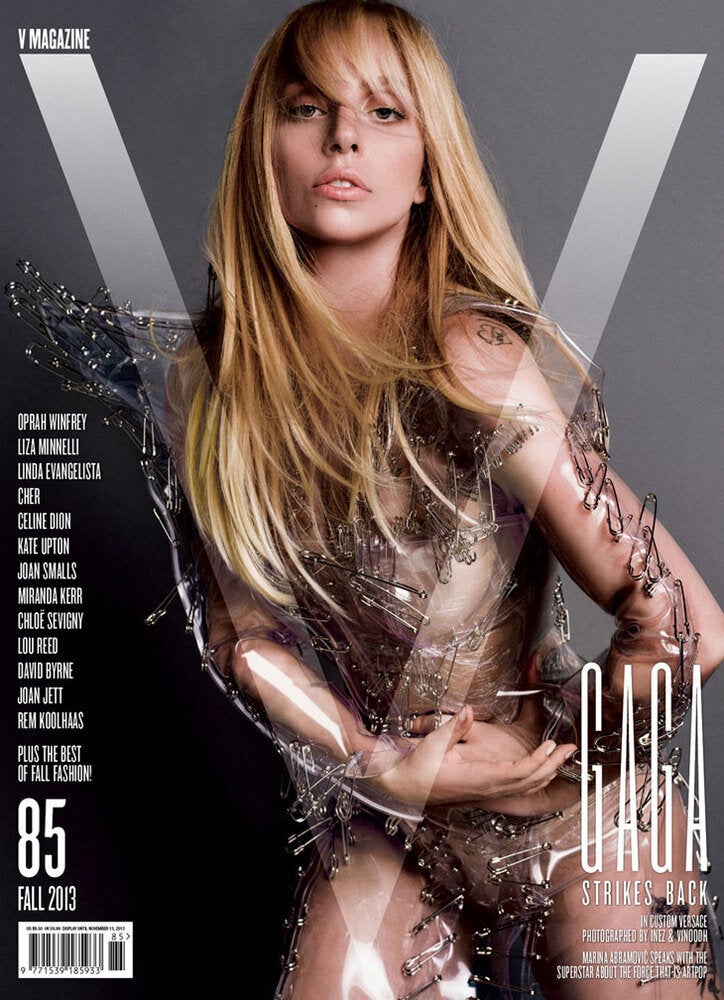 Lady Gaga's Magazine Covers