We volunteer as tribute... to be Jennifer Lawrence's best friend!
The gorgeous and hilarious actress attended "The Hunger Games: Catching Fire" red carpet premiere in London on Monday and she looked stunning, as usual.
JLaw rocked the Katniss out of her new pixie haircut which she slicked back into a chic 'do and rocked a beautiful albeit, unusual Dior dress.
The 23-year old's sleeveless gown featured a white satin top which dropped around the navel to the colourful sequined skirt which looked like a scramble of computer pixels.
But if the front of the outfit was a party, the back was definitely the after-party. When the Oscar-winner turned around she revealed her toned back, which was partly covered by a piece of loose, draped satin which floated elegantly when the "Silver Linings Playbook" star walked in her black pumps.
Jenn's stylish red carpet showing was definitely more graceful than the tumble she took at the Oscars in February. The Dior spokeswoman talked about that famous fall at a "Catching Fire" press conference earlier in the day, saying,
"I was just at my brothers wedding and there were stairs and I was like I can't fall anymore. I just can't! I don't have plans to avoid any future falls. I'm just going to use sheer willpower and focus."
Love ya, Jenn!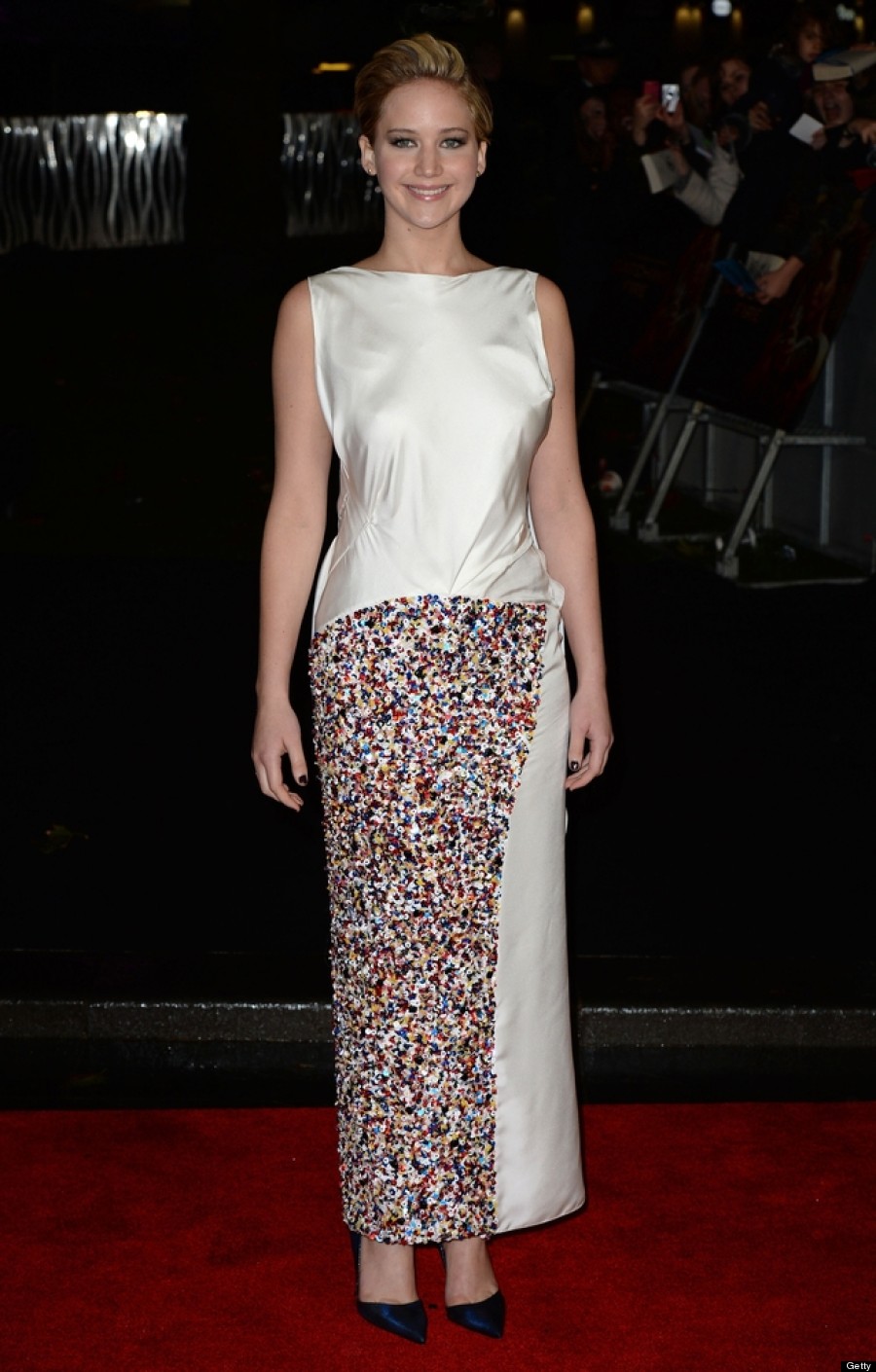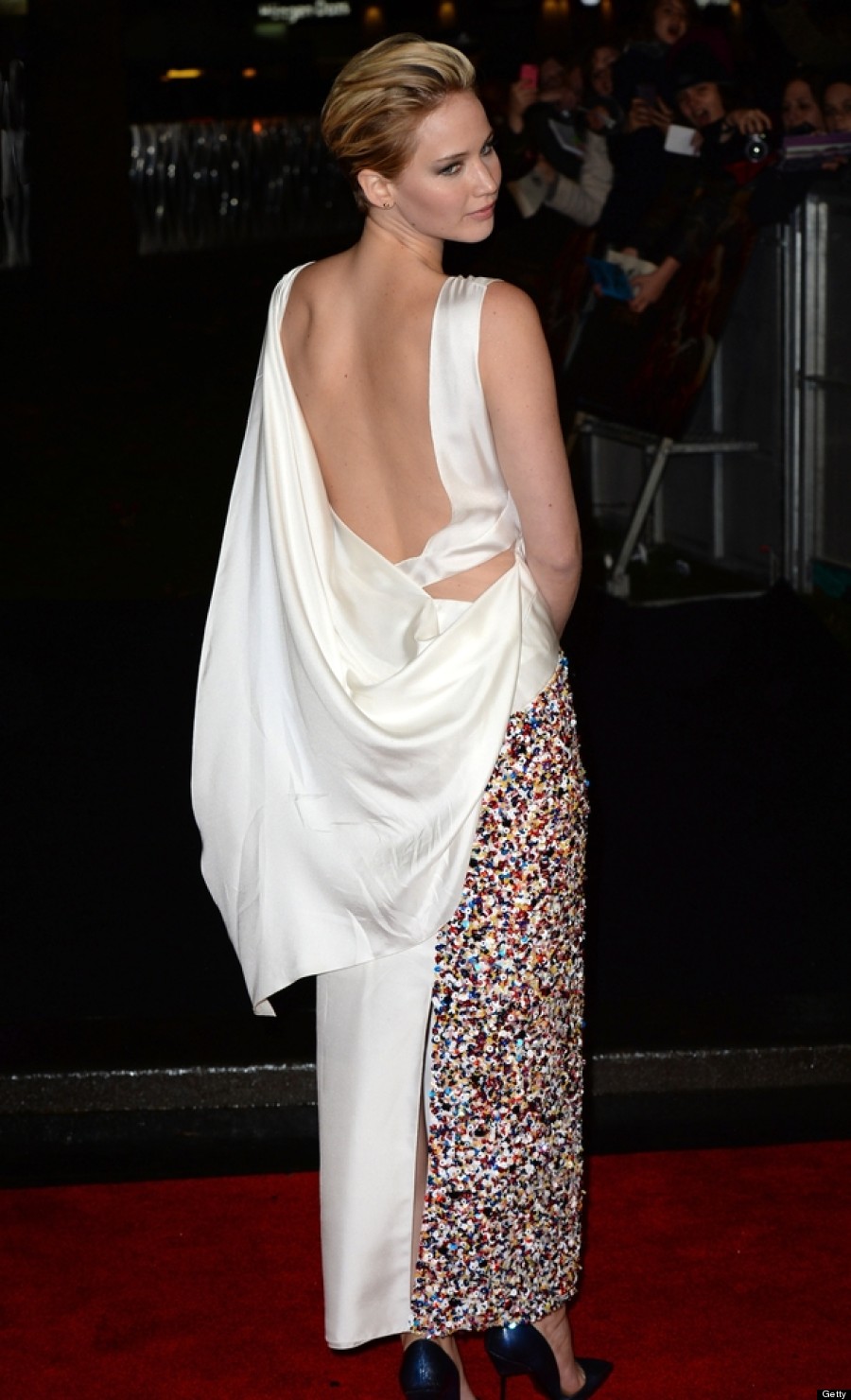 Get a closer look at Jenn's dress:
Jennifer Lawrence's Style