By now we're used to seeing Miley Cyrus wear clothes that do little to hide her petite frame, so it was a real shocker when the twerking sensation showed up at the Bambi Awards on Thursday in Berlin covered up from head to toe.
The Rolling Stone cover girl ditched her thigh-highs and her Lil' Kim wig for a vintage Jean Paul Gaultier gown that completely hid her slammin' bod and made her look (dare we say?) elegant.
Flaunting her flair for fashion, the 20-year-old "Wrecking Ball" singer turned heads in the black dress which featured an exaggerated tube collar and matching bell sleeves. (Is it just us or is Miley channeling the evil "Sleeping Beauty" fairy, Maleficent, sans horns?)
To contrast the dark and glamorous look, Liam Hemsworth's ex accessorized with an oversized pearl and gold choker necklace and sported dark red lips and bold eye makeup.
But of course, Miley wouldn't be Miley if she didn't change into a head-turning revealing outfit.
The controversial pop tart took to the stage in a neon green crop top and matching hot shorts that had sci-fi worthy disks coming out of the shoulders and down the sides of the shorts.
Now that's the Miley we know and love!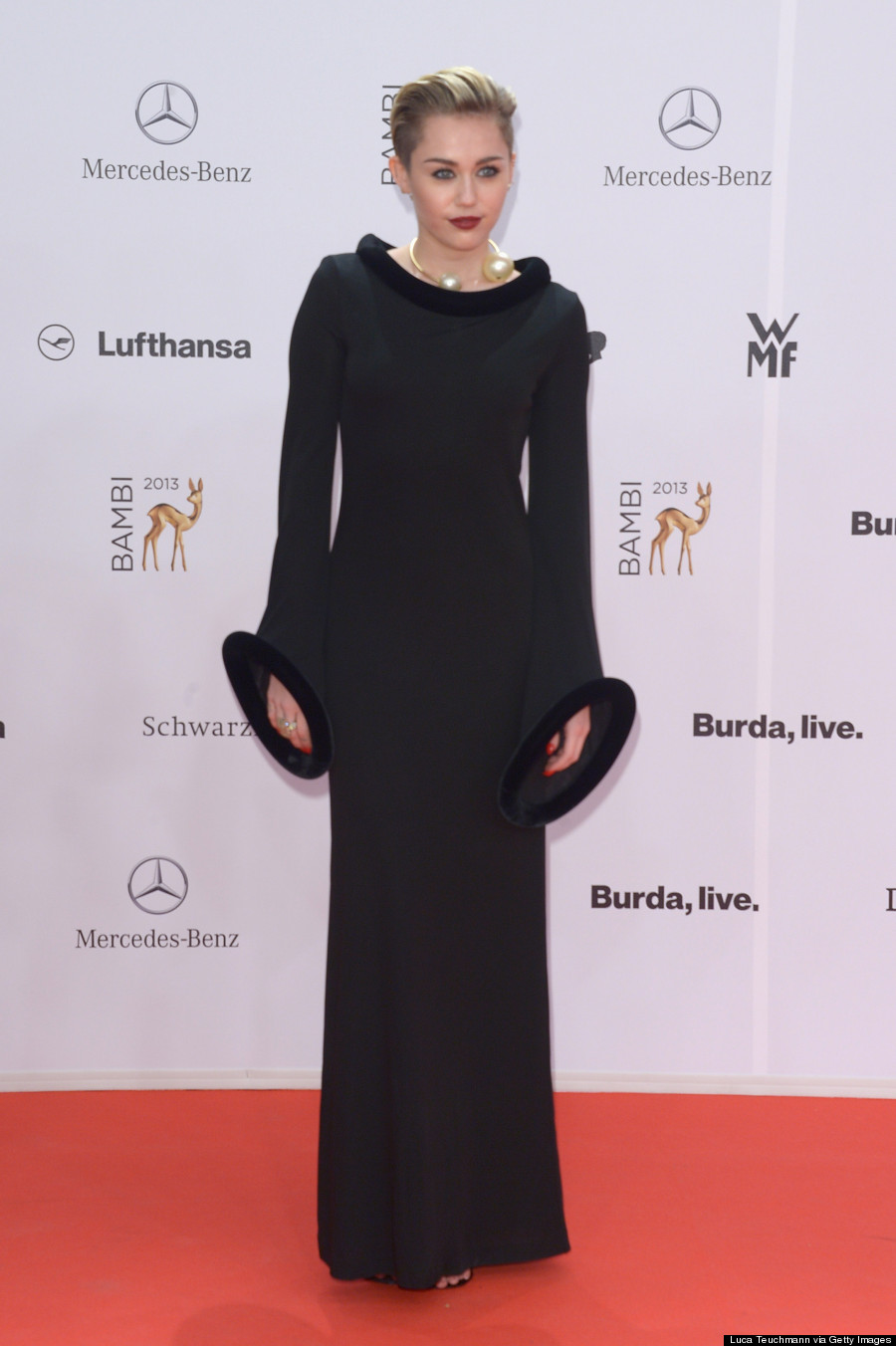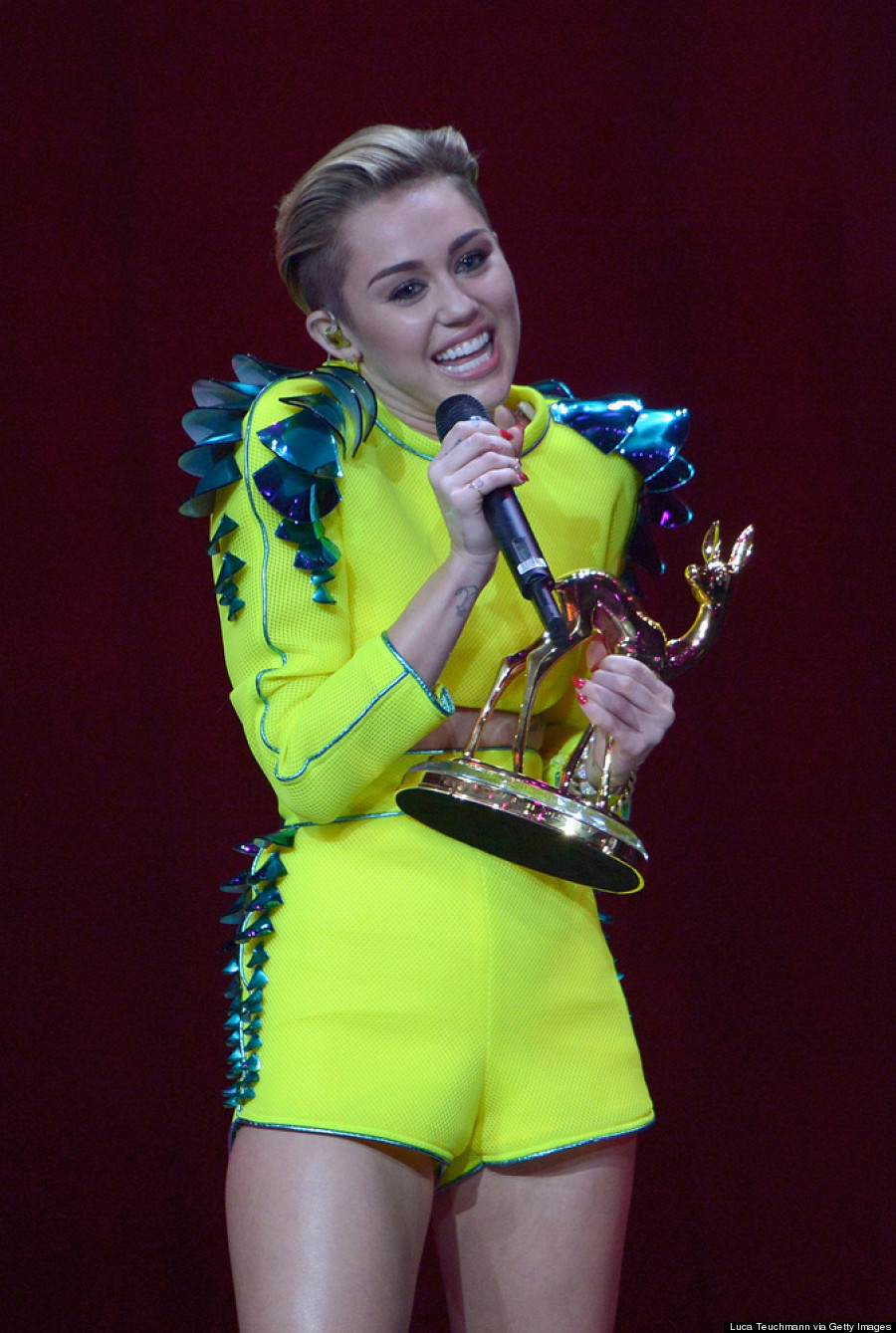 Baby got back:
Photo gallery

Miley Cyrus

See Gallery