Not even a crippling illness can keep Jennifer Lawrence down.
The hot starlet attended "The Hunger Games: Catching Fire" New York premiere on Wednesday and looked fab despite confessing to David Letterman earlier in the day that she was admitted to the emergency room a few days prior due to stomach problems.
Illness aside, the 23-year-old looked gorgeous in a sexy tuxedo dress by Christian Dior (what else?) which was styled with a white-and-lime embroidered bandeau top underneath the jacket, strappy Manolo Blahnik sandals and a matching black clutch. (And yes, JLaw still sports the pixie cut that resembles Kate Gosselin's hair.)
Earlier that day, the Dior spokesperson changed into a J. Mendel sheer two-piece for her Letterman appearance, where she was given a cozy blanket to help her feel better. Awww!
But the Oscar-winner was well enough to crack a few jokes at Toronto mayor Rob Ford's expense, saying, "How about that mayor who smokes crack?" to a laughing Letterman.
JLaw for mayor!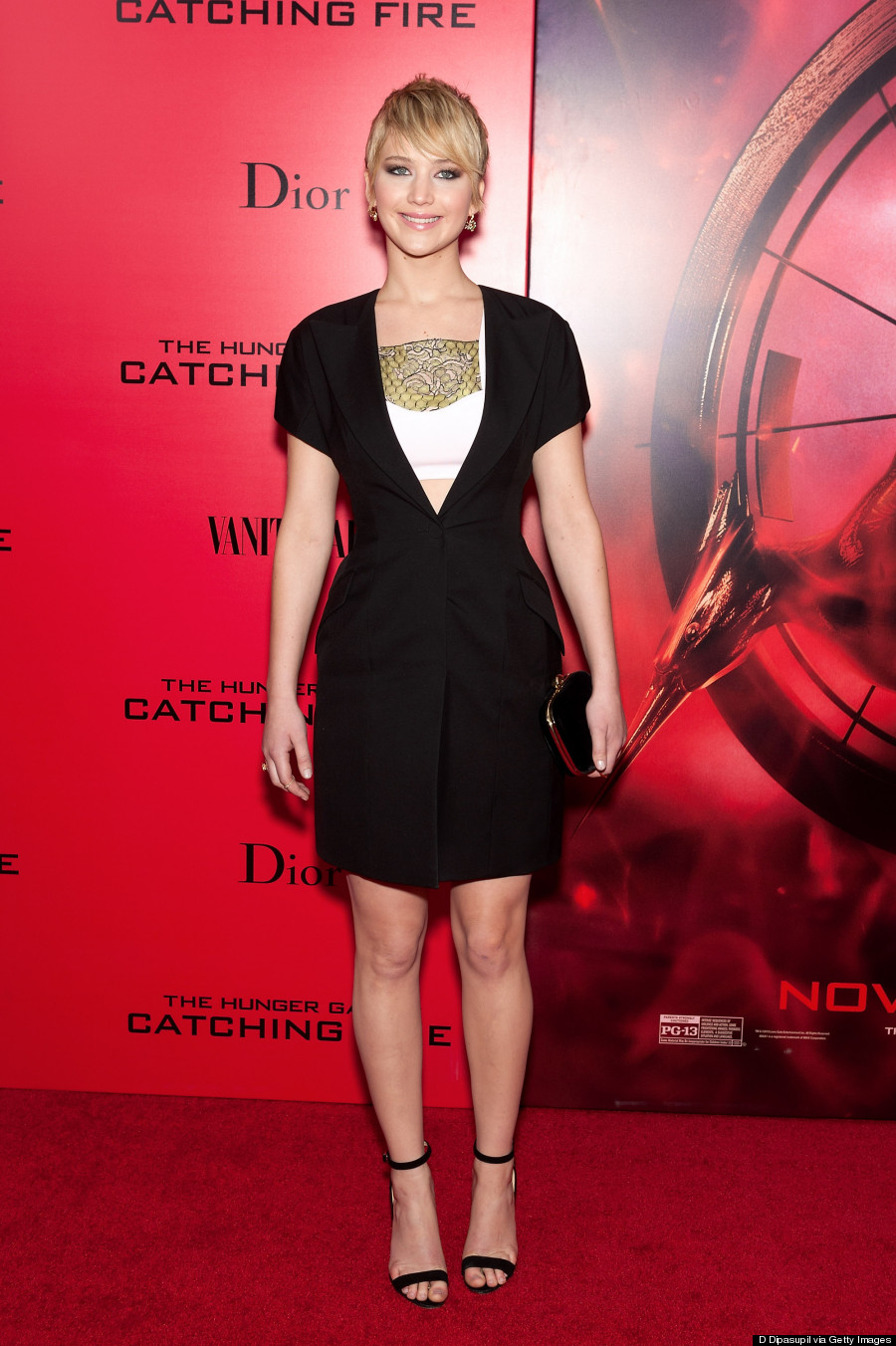 JLaw has such amazing style:
Jennifer Lawrence's Style