After seeing new photos of Sophia Loren, we're praying to the youth Gods that we look like her when we're 79.
The stunning actress dazzled at the Pirelli Calendar 50th anniversary party in Milan, Italy, on Thursday, looking as good as her peer (and fellow senior hottie) Raquel Welch.
Donning her iconic glasses and a silvery sequined gown to boot, the Italian star looked incredible when she waved to photographers and flashed her impressive diamond necklace and earrings which would have made Elizabeth Taylor jealous.
So why was the "Two Women" star at the event, surrounded by lithe, young supermodels?
Well, the Oscar-winner actually posed for the famous racy calendar when she was 72 years old, making her the oldest model to ever pose for the iconic fashion staple.
The calendar has also been around for a long time, making its debut in 1964 as a way of promoting Italian tire maker Pirelli, and has since grown into a fashion institution featuring supermodels and celebrities such as Penelope Cruz, Daria Werbowy, Kate Moss, Miranda Kerr and Naomi Watts.
This year, instead of using models du jour, Pirelli is using a 27-year-old photo shoot that was shot by famous photographer Helmut Newton and features former models Susie Bick, Antonia Dell'atte, and Betty Prado.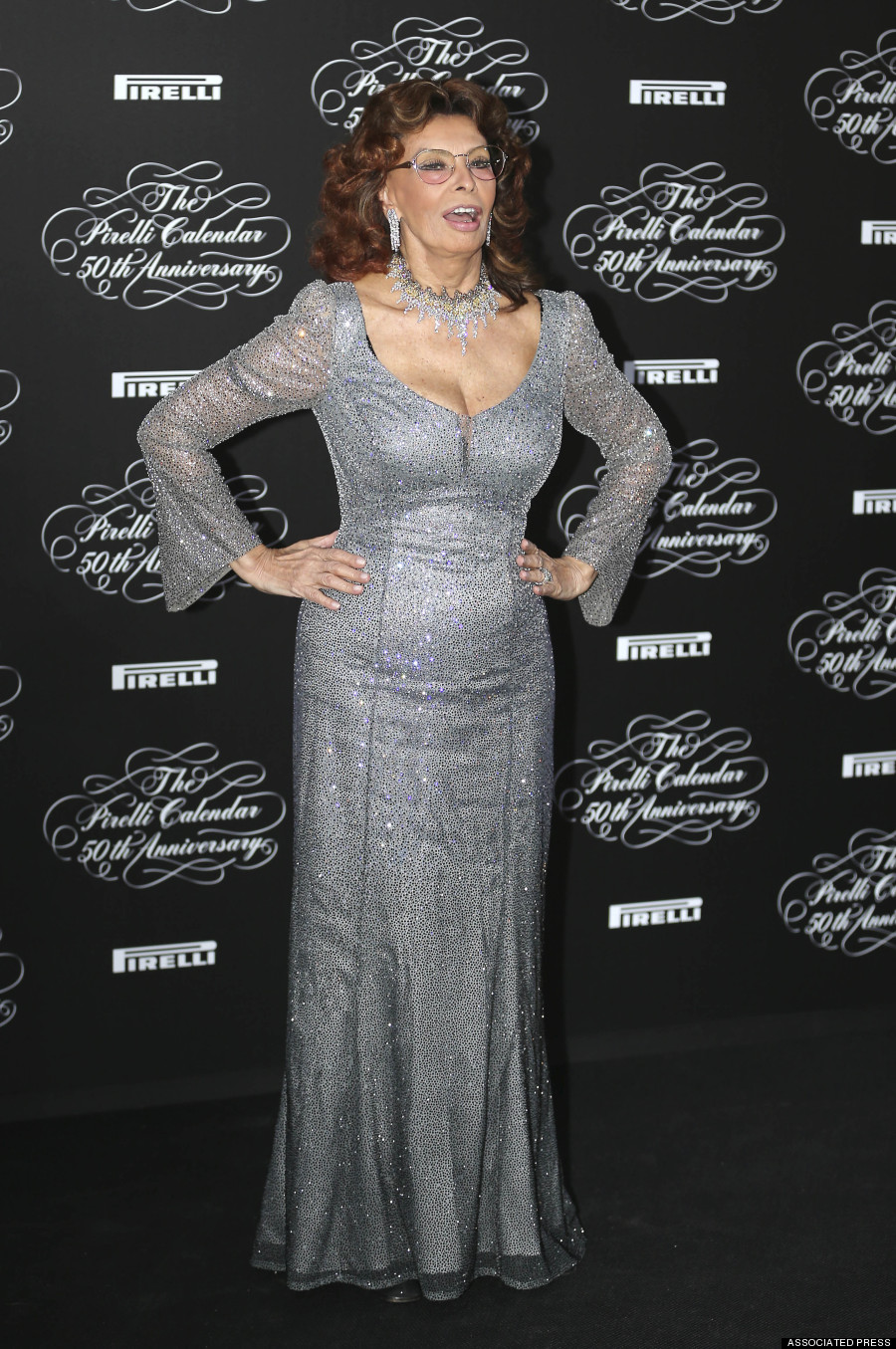 Last year's calendar: