David M.Benett/Centrepoint via Getty Images
He's a suave dresser on "Sherlock" and Benedict Cumberbatch seems to enjoy a flair for fashion in real life too.
The "Fifth Estate" star mingled with royalty (of the Hollywood and English variety) when he attended the Winter Whites Gala at Kensington Palace on Tuesday and stood out from the crowd in a dashing black-and-white suit that rivaled Prince William's attire.
Cumberbatch was an excellent study on how to sport formalwear to a black tie event: The tuxedo and bow-tie are classic go-tos which "The Hobbit" star paired with a simple combed hairstyle. (And really, that's all you need.)
Clearly, the 37-year-old did something right because he looked quite at ease with celebrities such as "Downton Abbey" stars Michelle Dockery and Allen Leech.
Although we couldn't find photos of Batchy having a guffaw with Prince William and Taylor Swift, we bet he was too busy having a serious talk about Wikileaks or the state of Hollywood film with some other British aristocrat. (But to be honest, we would kill to see Benedict get up on stage and sing a Bon Jovi song.)
But if we can't see our favourite Chewbacca impersonator cut a move, we'll be satisfied with looking at photos of him dressed to the nines.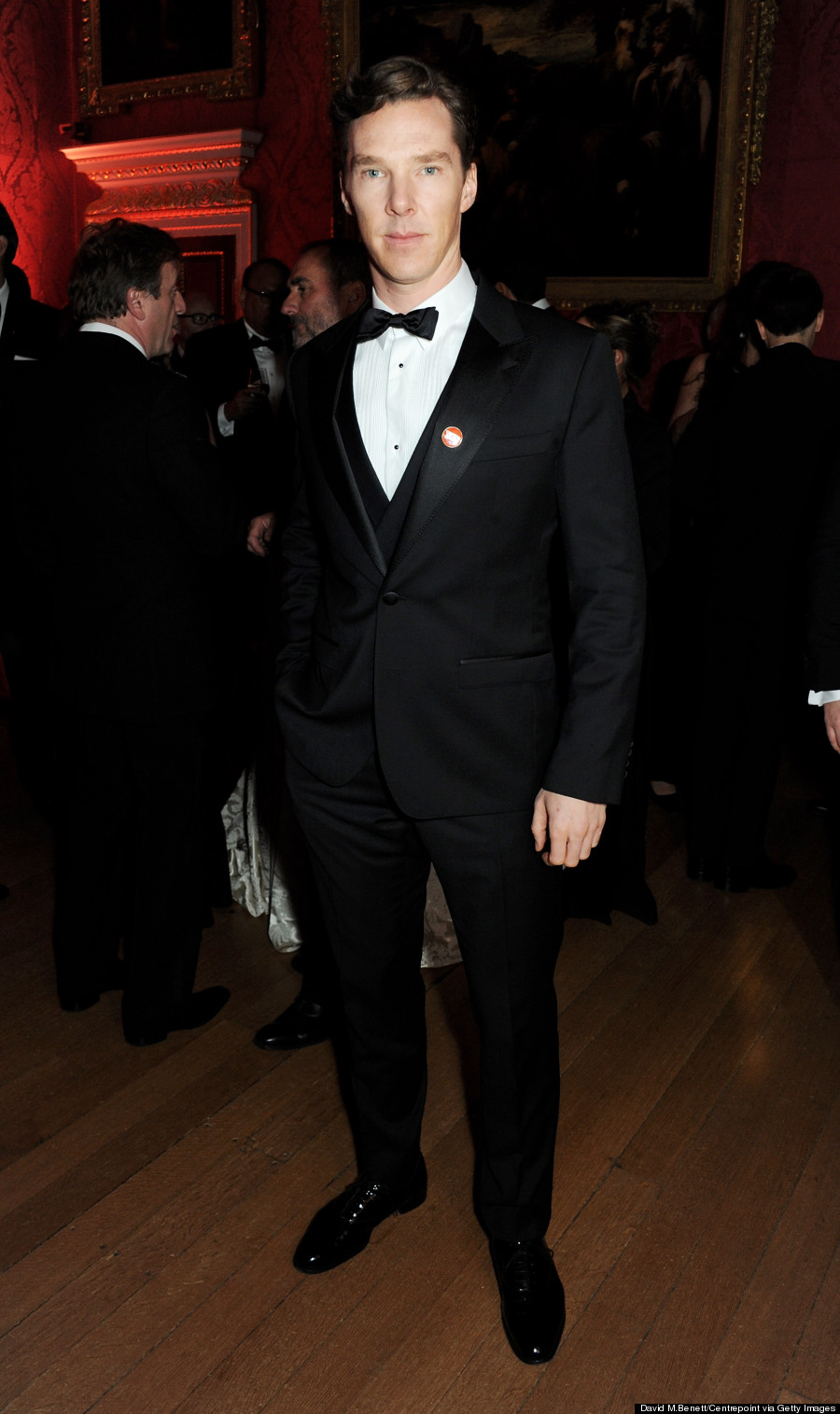 Best-dressed guy ever: