Max Mumby/Indigo via Getty Images
It seems that Kate Middleton is finally taking some fashion risks!
Ok, so maybe we exaggerate just a bit but the Duchess of Cambridge's latest outfit is definitely a change in direction for the new mum.
The 31-year-old attended the SportsAid Annual Awards in London on Thursday night, and while she didn't wear sheer cutouts or a tuxedo dress (which is what we really want to see her in), the princess dazzled in a Temperley London knee-length dress which featured (gasp!) slightly exaggerated shoulders and a laser-cut design which was inspired by Renaissance stained glass. (No J.Crew for this gal!)
Was there colour? No. Was it avant-garde? Not really, but we have to give credit to the future Queen Consort of England for stepping out of her (rather limited) box by wearing interesting textures and experimenting with her style.
That dress, by the way, retails for £995 (or about $1,720) and is sold out in stores and online. (Damnit, Kate Effect!)
There were some bright spots in Kate's ensemble including a bold red Alexander McQueen clutch and a diamond bracelet, which we're sure she was glad to wear since her little tyke wasn't at the event to bite on mummy's precious jewels.
So where was the future King of England? Most likely back home at Kensington Palace with William and not a nanny as the couple are reportedly determined to keep their growing family help-free.
Doesn't Kate look great?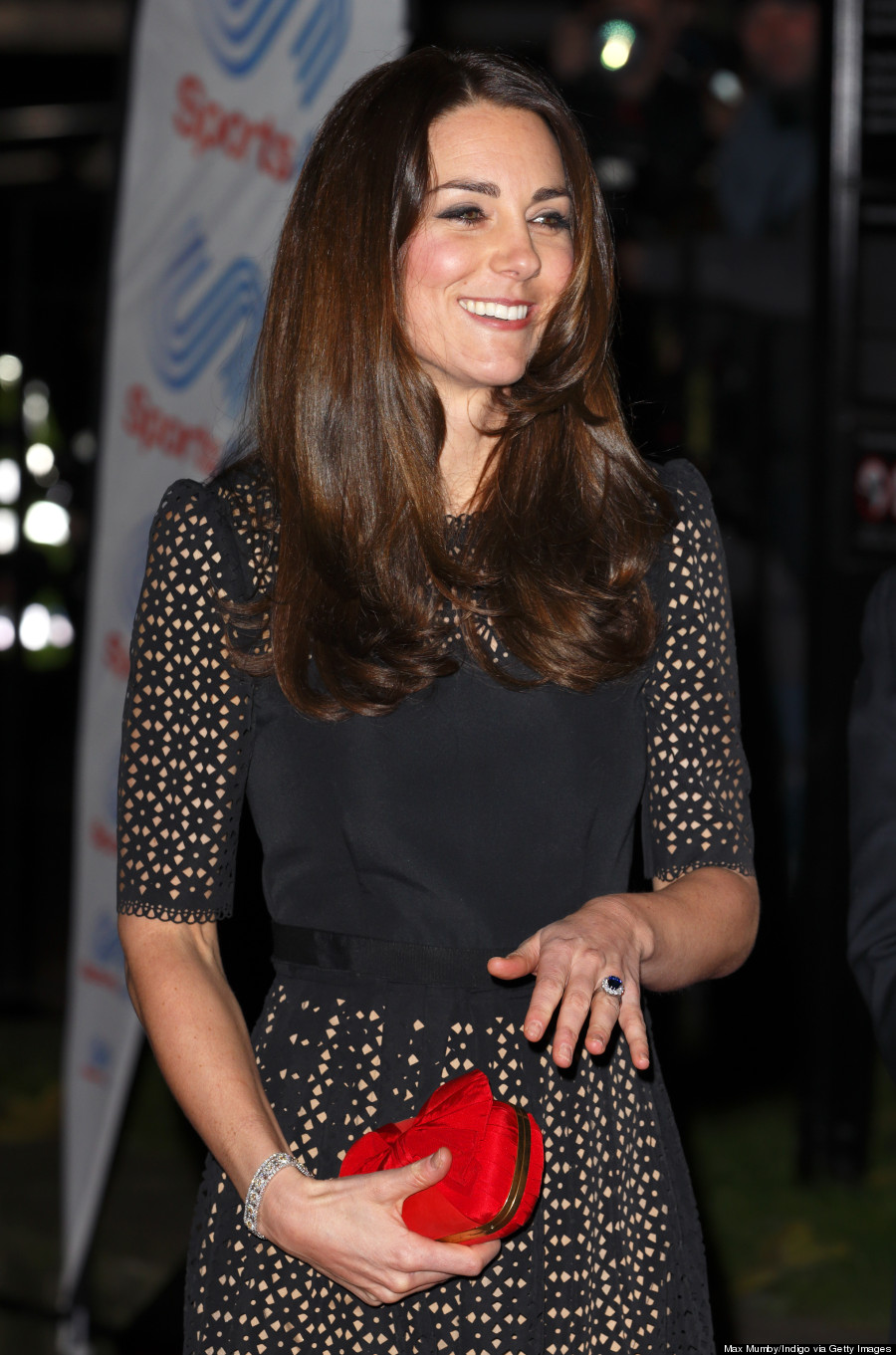 Check out the rest of her pretty outfit:
Kate Middleton's Most Memorable Royal Appearances