For most of us, the holidays mean dressing up in cute dresses for Christmas parties but for Kristen Stewart, it means reliving the summer.
The "Twilight" actress was spotted hanging out in L.A. after a post-American Thanksgiving dinner with her family on the weekend wearing her usual uniform consisting of dark wash skinny jeans, a white tee, baseball hat and lace-up sneakers.
With her wavy hair pushed to one side of her face, the 23-year-old put on her best pout for the cameras and hid her blue eyes behind nude-coloured sunnies.
Even though KStew had just spent time eating turkey with the fam, the photographer on site said the "Snow White and the Huntsman" star looked lonely, perhaps missing ex-boyfriend Robert Pattinson.
"When Kristen went home alone, in the rain, she just seemed sad," the photographer said. "Her holiday wasn't complete without Rob."
Although the former couple broke up earlier this year, they haven't stopped seeing each other. In fact, Kristen was spotted at Rob's Beverly Hills home in November.
We don't know whether a reconciliation is in the works but we hope that Kristen has something to smile about!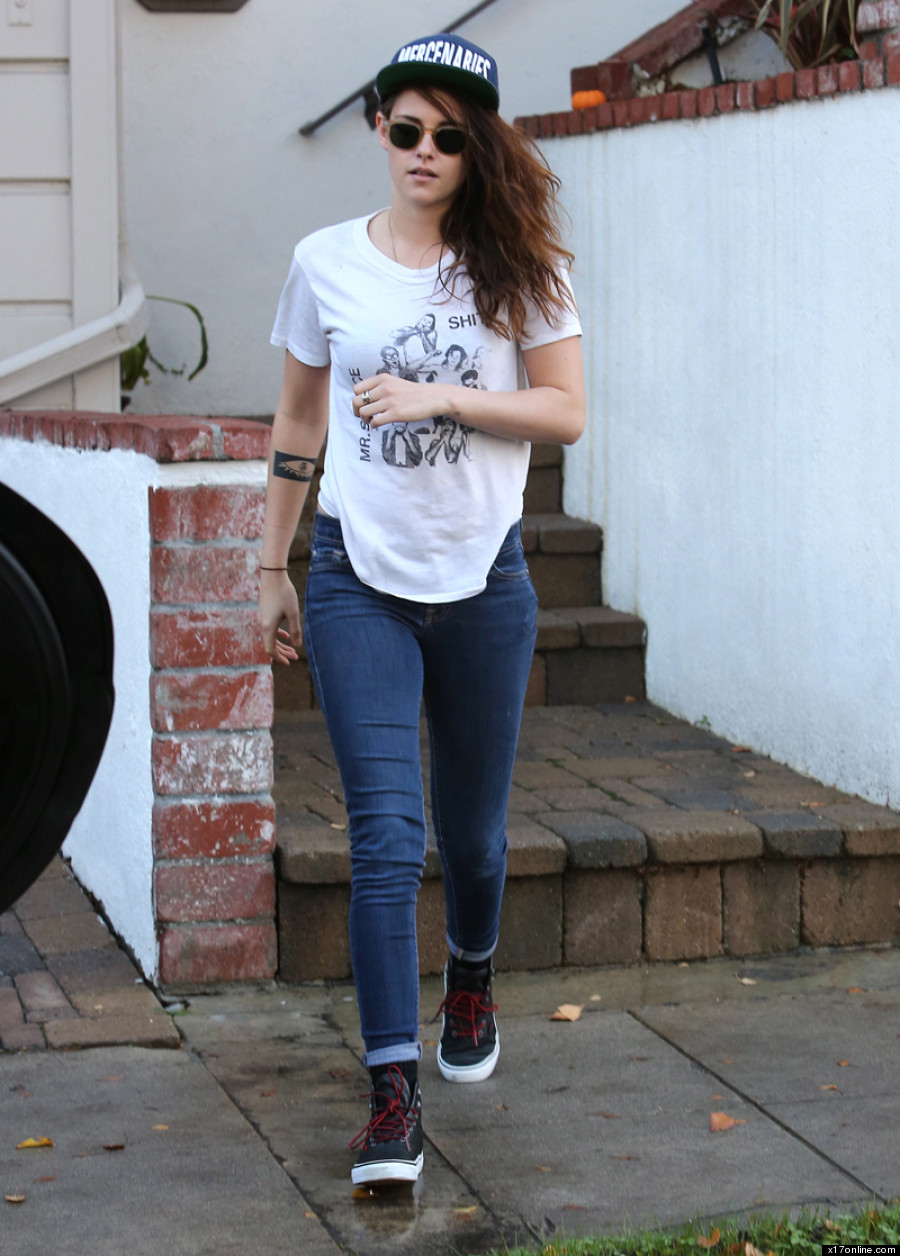 KStew in happier times: