The risk of an oil spill from the Northern Gateway pipeline is the focus of a new online game that was trending on Reddit on Friday, but it's not clear who designed the game itself.
"Great Bear Gamble" invites players to navigate an oil tanker around a series of islands near Kitimat as a tracker counts your CO2 emissions, while the theme from TV show "Danger Bay" plays in the background.
You can try your best to avoid grazing an island but you'll inevitably crash into a corner, cause an oil spill and "utterly ruin the Great Bear Rainforest."
It's basically impossible to beat.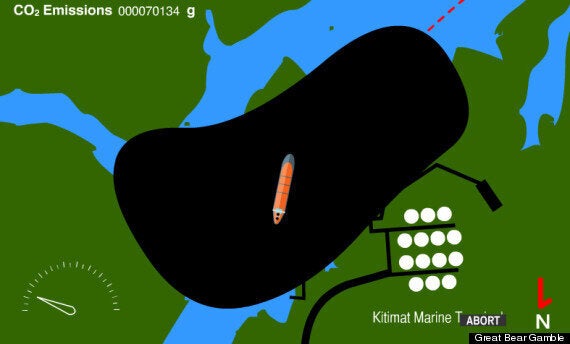 Whoever designed the game is a mystery. The website states that it was created by an "anonymous Canadian citizen with no connection to any organizations including The Dogwood Initiative, Enbridge or The Canadian Government."
The site also has links to various environmental organizations such as the David Suzuki Foundation and the Dogwood Initiative, as well as news stories about the proposed pipeline.
A Whois search showed the domain name registered to an "Olive Oil" at a Victoria address, while a phone number associated with the site belonged to a Kelowna business.
An individual who answered the phone said they had no knowledge of the game.
This isn't the first time that game developers have tackled environmental issues in B.C.
The tablet game "Pipe Trouble" caused a stir in Dawson Creek last March when Mayor Mike Bernier accused the developer of capitalizing on a series of bombings that rocked the region in 2008 and 2009.
Nevertheless, "Pipe Trouble" went on to be the first video game ever featured at the Cannes Film Festival.
So who knows how long it will be before the mysterious creator of "Great Bear Gamble" steps forward and finds themselves walking a red carpet?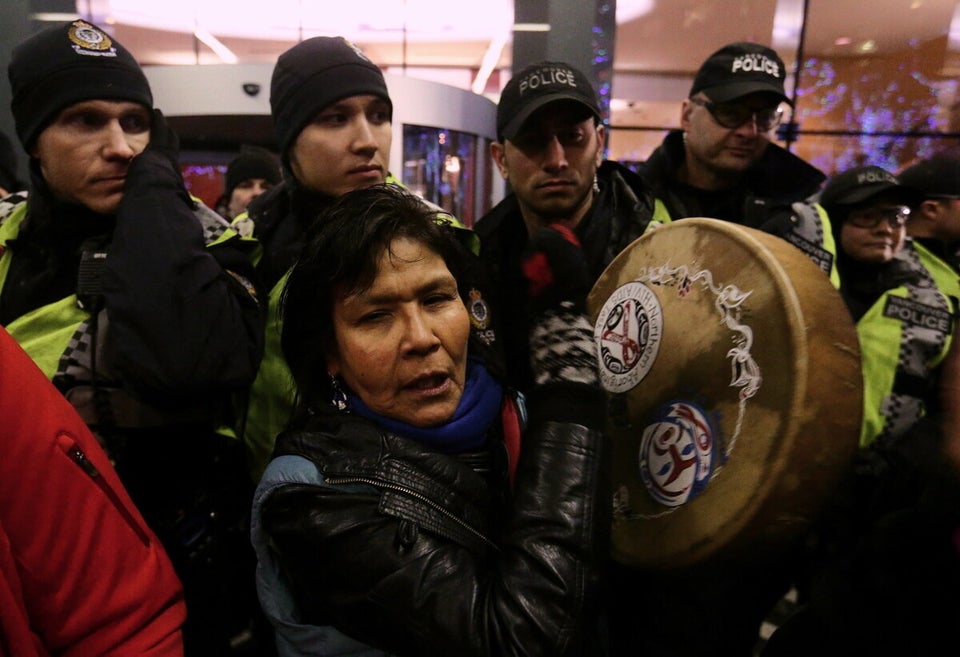 Northern Gateway Pipeline Hearings - Vancouver