Sure, you're probably thinking about what dresses to wear to all the annual Christmas parties this month, but just stop obsessing over whether you're going to wear sequin or white and take a look at these amazing "Star Trek" costumes.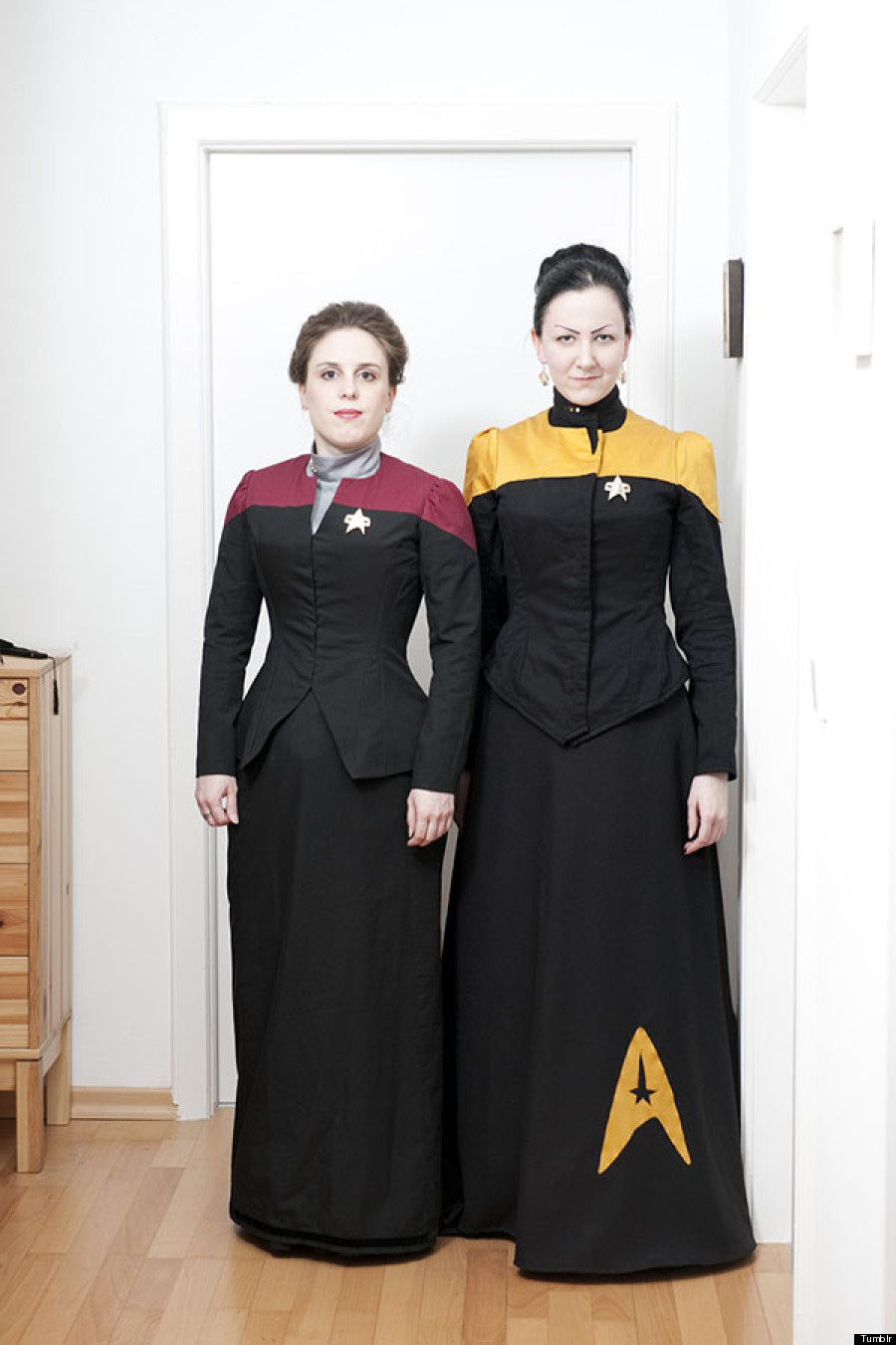 Cosplay enthusiast Genovefa created these incredible Starfleet-inspired dresses which feature a Victorian-era twist with sexy corsets, high collars and floor-sweeping skirts (see all the looks on her blog).
Genovefa (left) models Captain Janeway of the Starfleet starship USS Voyager from the TV series "Star Trek: Voyager" while her friend models Lieutenant Commander Data, the android from "Star Trek: The Next Generation."
So, if you're looking to make an entrance at a holiday party or if you need an idea for that perfect gift for your nerdy gal friend, look no further than these awesome costumes.
Also on HuffPost
Photo gallery
Cosplay
See Gallery