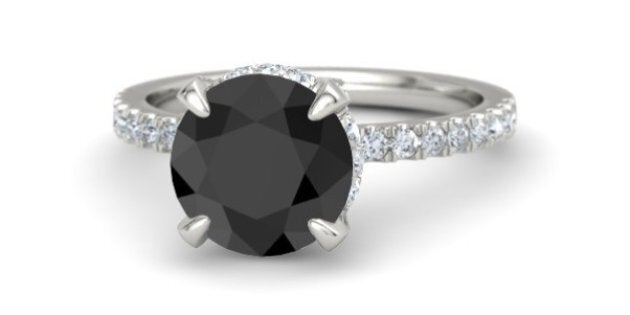 It's officially the beginning of "Engagement Season" (which is kinda hell for those of us who aren't getting engaged) which means that men are sweating over where to get their fiancees-to-be the perfect engagement ring.
Of course, not all women and men have the same tastes; some prefer classic diamond rings, while others like coloured diamonds like pink, yellow or blue, but some of the most popular rings are in fact black diamond engagement rings. (Hey, if it's good enough for Kat Von D and Carrie Bradshaw, it's good enough for us.)
Unfortunately, if you're looking for a unique engagement ring, you're going to have to pony up a lot more cash than if you were to go with a classic bright diamond. (And if you realize you really want to go that route, check out our list of fabulous cheap diamond engagement rings.)
But, you've decided you're willing to pay a bit extra to tell your special person you want to spend the rest of your life with them. Congrats!
Now, take a look at our list of some of the coolest black diamond engagement rings that will knock their socks off: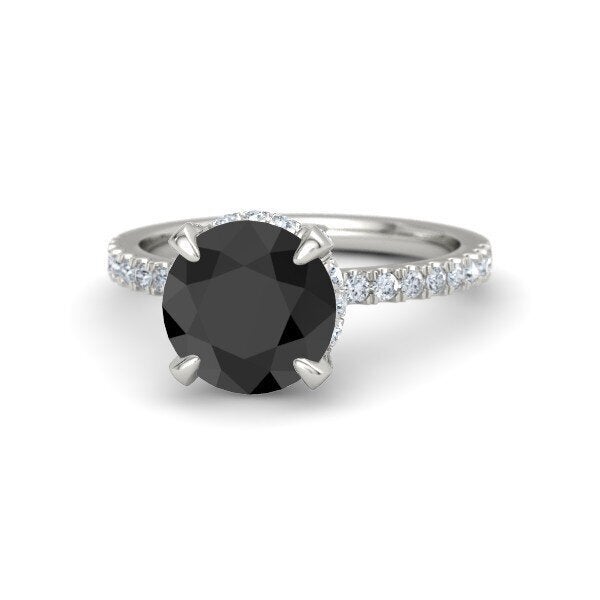 Black Diamond Engagement Rings