Sometimes even Miley Cyrus doesn't feel like putting on makeup when she goes about her day (she's just like us, you guys!).
The "Wrecking Ball" singer posted a cute Instagram photo which showed her bundled up in a leopard print coat with a massive fur hood without wearing a stitch of makeup on her pretty face.
"I don't pop molly i rock TOM FORD #tomford," the 21-year-old captioned the pic, referencing her loud winterwear and of course the street name of the drug that she made famous in her song "We Can't Stop."
The pop star, who normally wears teeny tiny clothes, was all covered up to fight the freezing weather in Washington, D.C. on Monday, where she performed at the Hot 99.5's Jingle Ball 2013.
Despite the cold, the pixie-haired cutie has been having a blast on her mini-tour; just a few days prior, the twerking pro walked the red carpet in a sheer blouse and oversized pants and got down with Santa in a sexy red bodysuit.
Miley has also been making headlines not only because of her outfits but because she's finally opened up about her split with ex-boyfriend, Liam Hemsworth. The former "Hannah Montana" actress told Barbara Walters, "I was so scared of ever being alone, and I think, conquering that fear, this year, was actually bigger than any other transition that I had, this entire year," and added "It was so fun wearing a fat rock for a few years."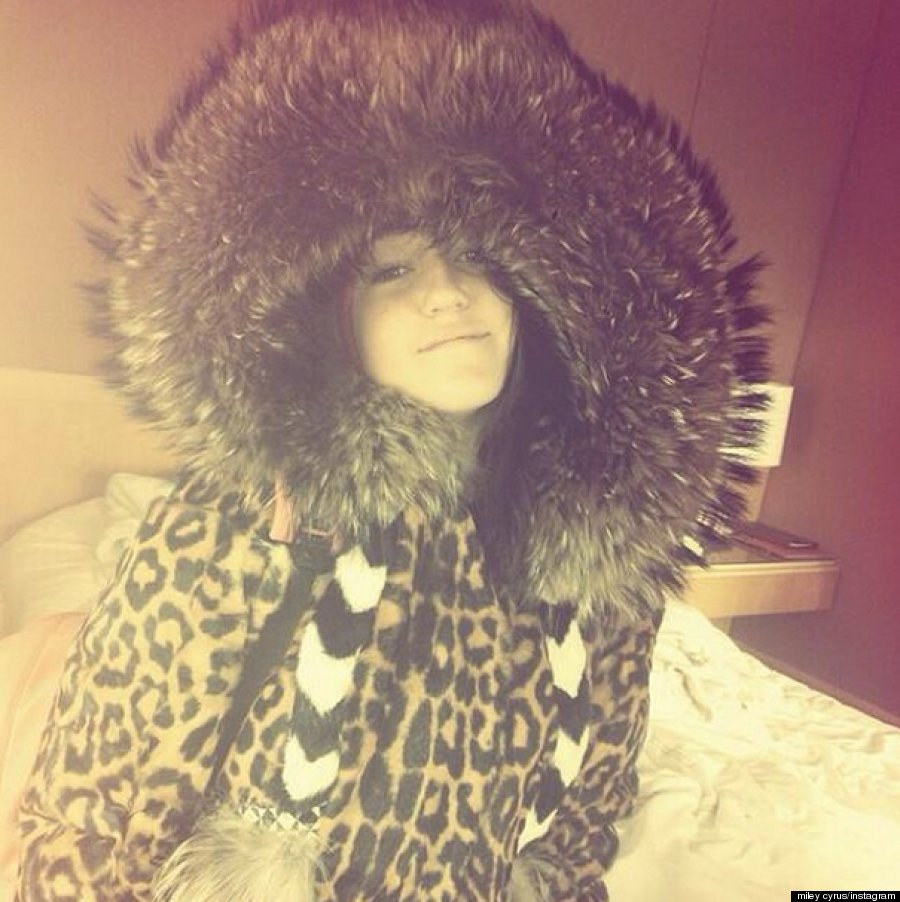 Lova ya, Miley:
Miley Cyrus At The Jingle Ball