It wouldn't be award season without Jennifer Lawrence being adorably awkward!
The gorgeous actress, who won the Best Supporting Actress award for her role in "American Hustle," looked radiant on the Golden Globes 2014 red carpet on Sunday wearing a pale strapless Dior dress, natch.
Despite her glamorous look, the actress still managed to be a bit clumsy and actually dropped a diamond bracelet on the red carpet while she was being interviewed by Ryan Seacrest! Good thing she probably has insurance for those kind of incidents!
This is the third time "The Hunger Games: Catching Fire" has hit up the Globes; in 2011, a young(er) JLaw sported a dark frilly Louis Vuitton gown when she was nominated for "Winter's Bone" and in 2013, a much more famous Jenn walked the carpet wearing a strapless red Dior gown which made our little fashion hearts sing with joy. (She also won the Best Actress award for "Silver Linings Playbook.)"
We hope that Jenn's shaggier 'do means that the 23-year-old is finally growing out her polarizing pixie cut which she chopped last November.
But even if the haircut is here to stay, we'll still love her (although we can't be too sure whether Joan Rivers will feel the same).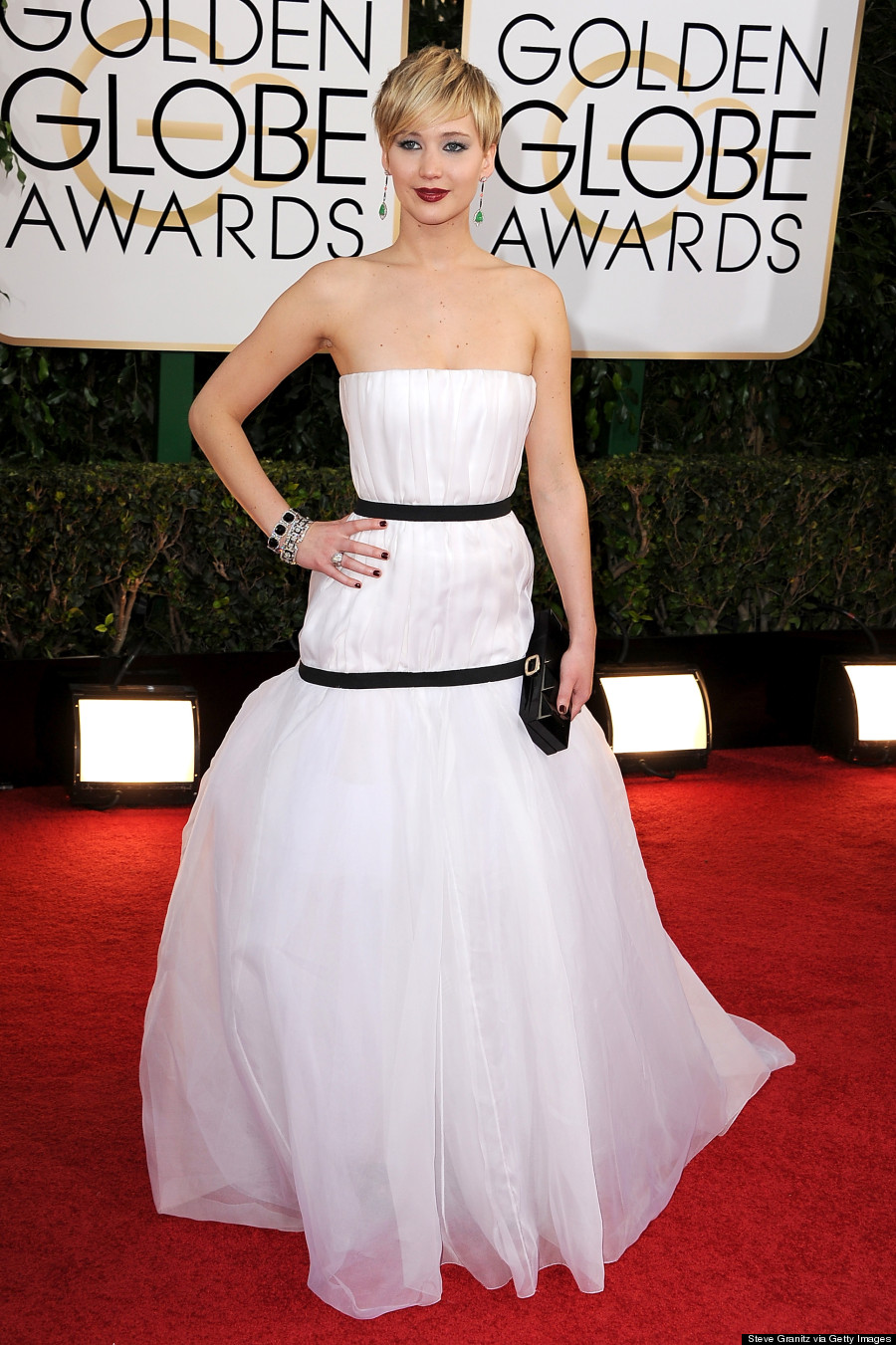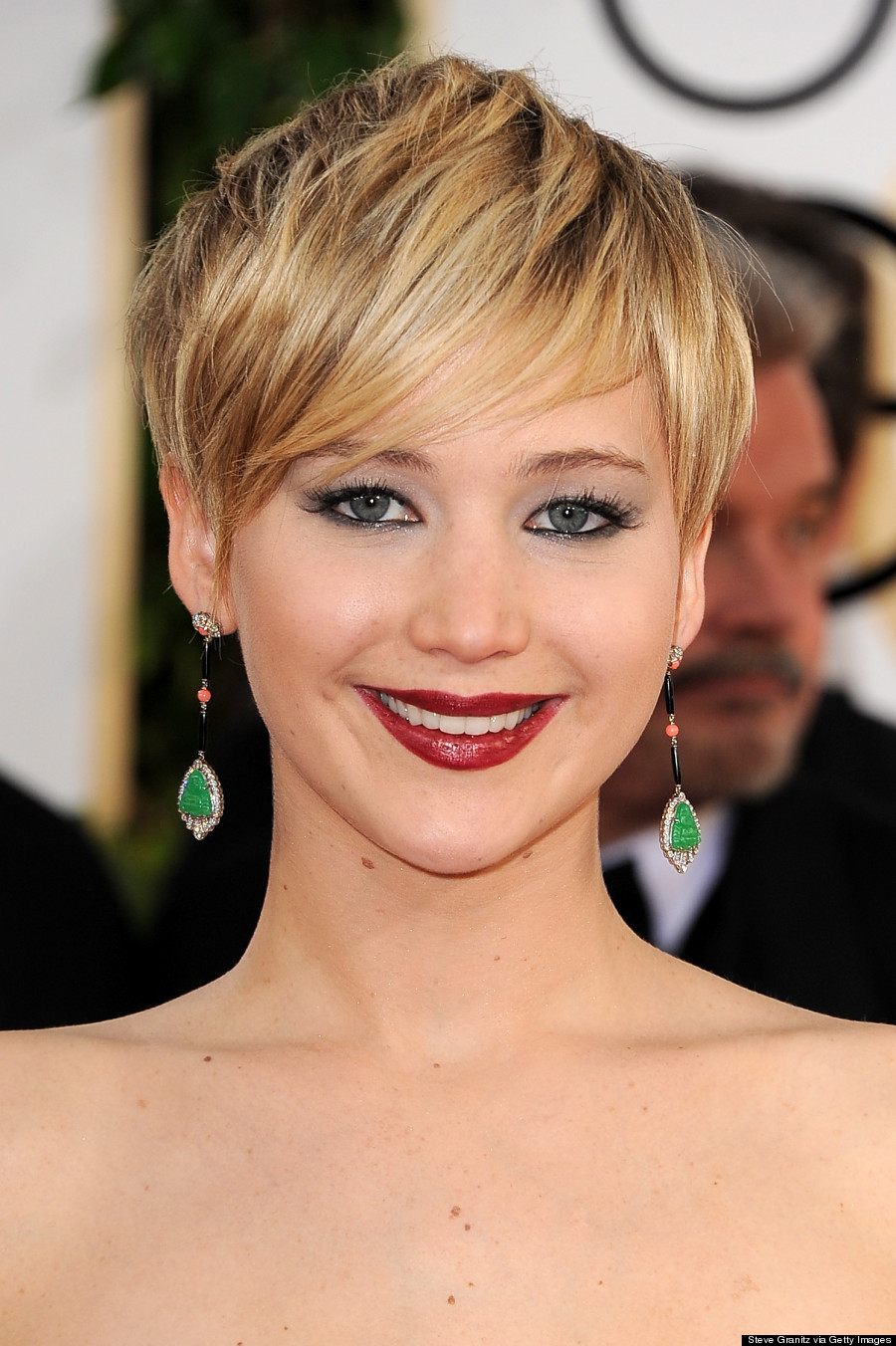 More Golden Globes red carpet: