Justin Trudeau has apologized for an off-hand remark he made on a popular Quebec TV show that some interpreted as making light of the bloody conflict in Ukraine.
At one point, Trudeau linked the unrest in Ukraine to Russia's Olympic hockey disappointment, joking that Russians may be fuming after failing to medal.
"It's very worrisome,'' Trudeau said after telling the panel that he now considers Ukrainian President Viktor Yanukovych to be illegitimate. "Especially since Russia lost in hockey, they will be in a bad mood. We are afraid of a Russian intervention in Ukraine.''
After he was pressed by a host about his hockey quip, Trudeau said he was just trying to "bring a light view of a situation that is extremely serious."
Employment Minister Jason Kenney, Industry Minister James Moore and Immigration Minister Chris Alexander all pounced on the remark as proof the Grit leader is, as Tory attack ads suggest, in over his head.
"We don't and we are concerned that there is not just one statement of this quality, there's a pattern here of support for communist dictatorship, of belief in ... budgets balancing themselves and now of whimsical comments, offensive comments about Ukraine's future based on the result of a hockey game in Sochi.''
The NDP also posted a video of Trudeau's remarks to YouTube.
NOTE: Click the 'CC' button for closed captioning.
And while Liberal MP Marc Garneau defended his leader Monday, saying that Trudeau also spoke seriously about the crisis in Ukraine on the program, it appears the Liberal leader agrees he made a mistake.
Trudeau took to Twitter on Tuesday to say that he apologized directly to Paul Grod, president of the Ukrainian Canadian Congress.
Trudeau also shared a link to a policy resolution from last weekend's Liberal convention urging the federal government to "immediately and unequivocally express its tangible support for the transitional process" in Ukraine to "a secure democracy."
The resolution also calls on Prime Minister Stephen Harper not to allow any foreign power to interfere with the will of the Ukrainian people.
Vadym Prystaiko, the Ukrainian ambassador to Canada, publicly urged Trudeau to say sorry on Monday.
"You have to be extremely careful when you talk about 82 people who died fighting ... for their future and everyone's in danger,'' he said on CTV's "Power Play.''
"You're just sitting in a nice room, and you're talking about things in such a light manner; it's inappropriate .... We hope that he will be able to apologize.''
The gaffe sparked plenty of chatter as all parties begin the transition into election mode before 2015.
But National Post columnist John Ivision argued that the heated back and forth between the Tories and Grits over Trudeau's "dopey" remarks actually made New Democrats seem irrelevant.
"If the attack by Mr. Alexander confirmed anything, it is that Mr. Trudeau is now the gravest threat in the eyes of the Tories — a judgment they are conveying to the two-thirds of Canadians who want to see them gone," Ivison wrote.
What do you think of Trudeau's apology? Tell us in the comments.
With files from The Canadian Press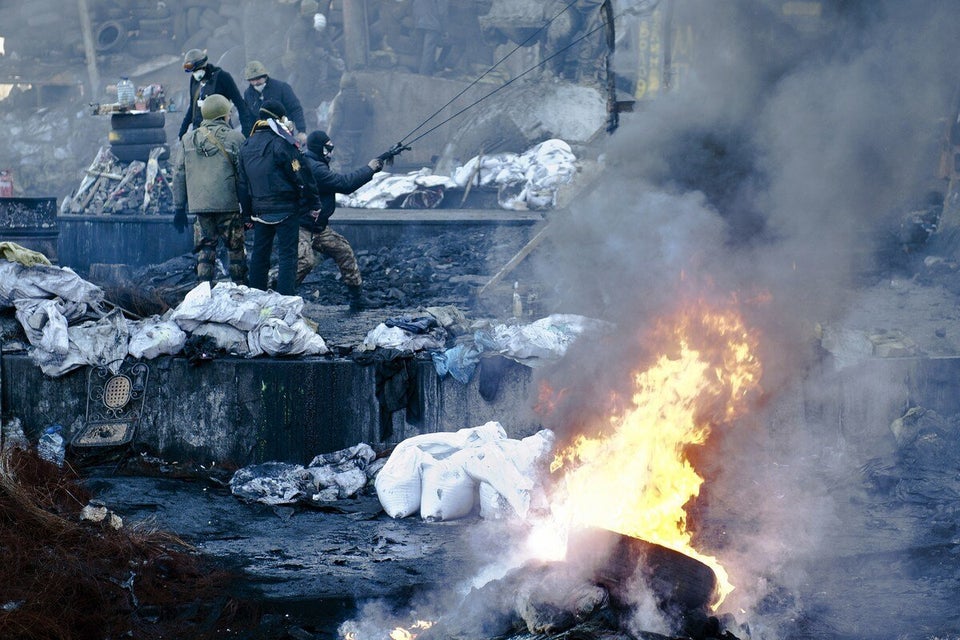 Ukraine's Protests Reignite