It seems as if Maxim magazine has a thing for Canadian gals!
After putting Wayne Gretzky's daughter Paulina Gretzky on their Dec. 2013 cover (what? she's an honourary Canadian), the magazine snagged another Canuck for their March 2014 issue: Laura Vandervoort.
The "Bitten" star wears a black sheer bodysuit on the cover and it gets even better on the inside photo shoot.
Channeling her inner vixen (which isn't that hard for the blond babe), the 29-year-old sports a black leather bodysuit with a deep-v and a lace sheer bra and panties.
So, how would one impress Laura if you wanted to get on her good side?
"Just bring a slab of red meat and you're good!" she told the mag. Of course, the rising fashion star was talking about her "Bitten" character who's a werewolf, but we're almost certain that a nice steak dinner would ensure a second date.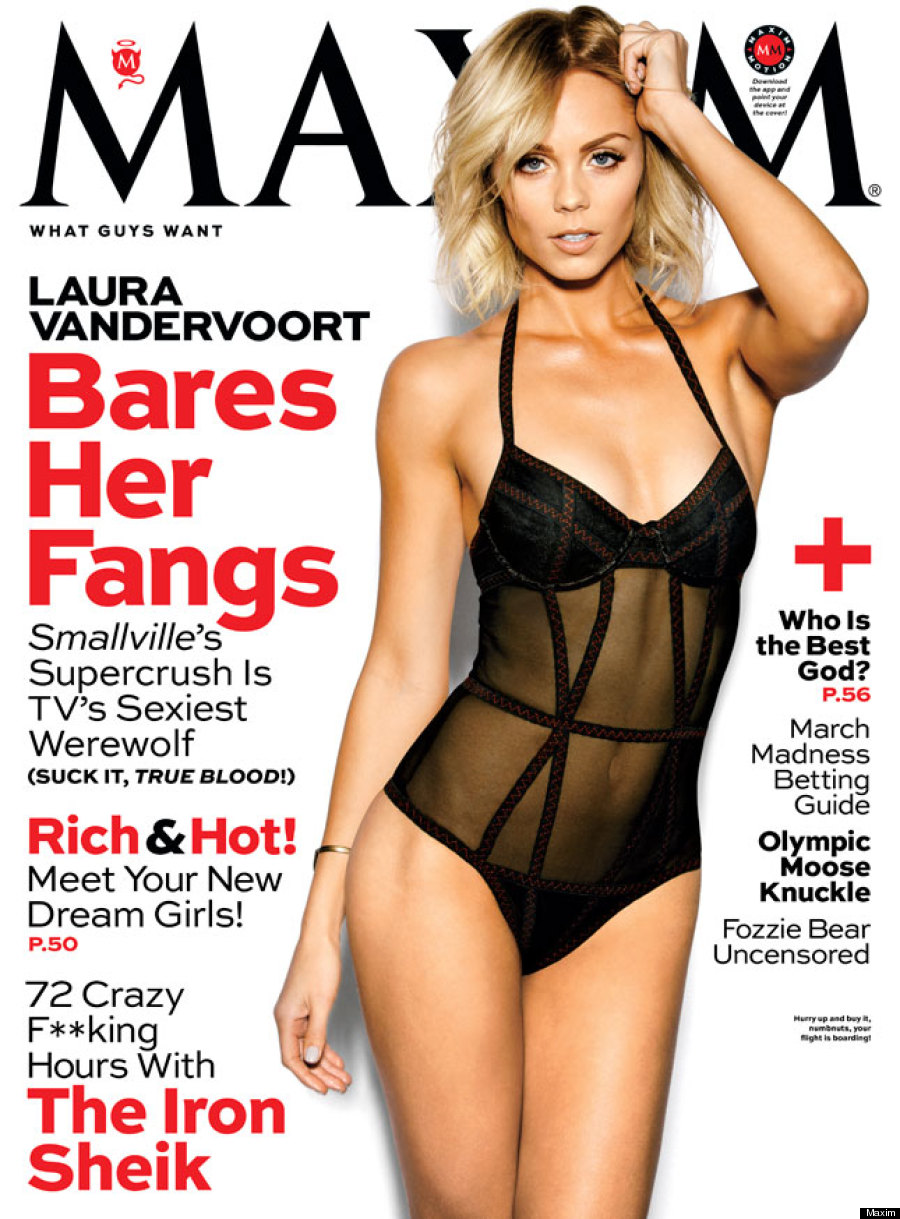 Also on HuffPost